Editor's Page 16043
Editor's Page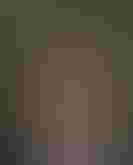 Editor's Page
Finalists Chosen for Medical Design Excellence Awards
Back in October, I announced here the first-ever Medical Design Excellence Awards. Now I'm pleased to inform you that the judging is complete and the finalists have been chosen.
A panel of six jurors evaluated more than 230 entries and chose 54 as finalists in the following categories: dental instruments and equipment; clinical laboratory products; electromedical and other diagnostic devices; home medical equipment; implant and replacement products; rehab and assistive technology products; self-care products; surgical equipment and instruments; general therapeutic health-care, critical-care, and emergency products; and components and materials for medical applications.
Three criteria were used by the judges in evaluating the submissions. The first criterion was functional improvement—specifically, benefits to user and patient. These included ease of use, training, comfort, fit, service access, safety, and improvement of health care, cost-effective manufacture, appropriate aesthetics, and user interface. The products were also judged for such benefits as reducing the cost of developing or manufacturing products, enhancing a product line, improving manufacture or distribution, opening new market segments, and making the device or resulting treatments more accessible to patients. Lastly, the products were evaluated for their level of innovation.
The judges were careful to base their evaluations on each product's individual merits. Some impressions that contributed to a product's final score included: designing so that the components act as integrated elements in the total product design; the use of technology to improve an existing product; addressing the needs of the patient and operator rather than forcing them to adapt to the equipment; creating a marriage of technology and ergonomics; sensitivity to the user and product image; creating well-designed packaging; designing well-conceived safety features; integrating appearance and function; and successfully resolving a complex set of user operation requirements.
In the category of materials and components for use in medical products, the judges had slightly different concerns. Some of the issues considered included the product's potential to allow further medical device miniaturization, the use of fewer assembly parts to improve manufacturability and to lower end-product cost, and simplification of functional operation and service.
The May issue of Medical Product Manufacturing News will feature a brief description of all 230 entries; winners will be highlighted in the July/August issue. A complete list of the finalists can be viewed on this site. Finalists' entries will be on display at the 16th annual MD&M East Conference and Exposition, June 2—4, 1998, in New York City. Many of the designers and manufacturers will also be available to discuss their products.
The winners will be announced at a gala dinner and awards ceremony on Wednesday, June 3, at the Plaza hotel. For information on attending, call Amy Allen at 310/392-5509. I hope to see you there.
Ursula Jones
Sign up for the QMED & MD+DI Daily newsletter.
You May Also Like
---