Despatch Adds Class 10,000 Cleanroom
Despatch Adds Class 10,000 Cleanroom
Despatch Adds Class 10,000 Cleanroom
A manufacturer of tight-tolerance industrial and clean-process ovens, Despatch Industries (Minneapolis) has expanded its facilities with the addition of a Class 10,000 cleanroom. The new space will be used to manufacture, test, deep clean, and package the high-performance ovens that are used in cleanrooms to manufacture pharmaceutical and medical products, electronics, and semiconductors. According to Gus Rotstein, test-area coordinator for Despatch, this addition will save customers time and money by allowing the manufacturer to "carry out tasks and verify performance in the environment in which these ovens will operate."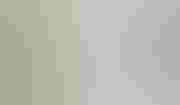 The company's cleanroom allows its ovens to be packaged with little exposure to potential contaminants.
The cleanroom uses positively maintained air pressure, nonflaking white paint, and HEPA filters to control contamination. Cleaning occurs daily; deep cleaning, three times a week. All cleanroom personnel receive special training, and a certified counter can verify particle counts at any moment. The cleanroom is strategically located next to the shipping department, allowing the ovens to be put into crates with minimal exposure to potential contaminants.

Zachary Turke
Sign up for the QMED & MD+DI Daily newsletter.
You May Also Like
---