Alloy Company Goes Worldwide
Alloy Company Goes Worldwide
Originally Published MPMN July 2003
INDUSTRY NEWS
Alloy Company Goes Worldwide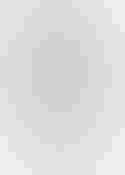 Shown here is a knee joint made from Sandvik Bioline's High-N material.
Sandvik Bioline, a business unit of Sanvik Materials Technology, (Scranton, PA; www.sandvik. com/bioline) has recently restructured its marketing and distribution of metal materials to support global markets. The United States and Europe are currently the largest markets for medical products. However, manufacturers outside these countries may find it harder to get the supplies and technical support they need.

Sandvik Bioline's new organization will ensure that the same quality of materials is available worldwide as it is in the United States, and will also provide technical support. Large companies and consolidated groups will have access to the same products in all locations.

"The development cycles will be easier," says John Petry, vice president and general manager of Sandvik Bioline. "All of the material expertise will be concentrated into one place. There will be a high level of 
expertise."

Supplies will be sold and marketed through one organization. In this way, customers will find metal materials and production support from a single company.

"There is now more of an applications focus," explains Petry. "Instead of manufacturers looking for support on one particular product at a time, we will help develop the product in terms of material choice and otherspecifications."
Copyright ©2003 Medical Product Manufacturing News
Sign up for the QMED & MD+DI Daily newsletter.
You May Also Like
---