As Catheters Become More Complex, So Do Material Selection and Extrusion
As Catheters Become More Complex, So Do Material Selection and Extrusion
Originally Published MPMN November 2006
OUTSOURCING OUTLOOK
As Catheters Become More Complex, So Do Material Selection and Extrusion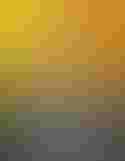 Don Dodge, vice president of research, Calmont Wire & Cable, Santa Ana, CA

The trend toward more minimally invasive surgery has increased the demand for more features to be included in catheters without an increase in their size. Often these new catheters include conductors and fiber optics that provide data and video from the surgery site and also deliver power for cauterizing. Copper wires have been used as conductors in the past. However, as the diameter of the copper wire decreases, so does its physical strength, making it no longer usable. Stainless steel is now being used as a material for conducting, but it has more resistance than copper. This problem can be overcome by using gold plating to lower the resistance to acceptable levels.
The smaller size of the catheters also requires them to be made of much tougher materials than their larger counterparts. Often Teflon, FEP, or PFA are used rather than polyethylene or PVC, to maintain physical strength in smaller-diameter catheters.
Tooling used to make the small catheters requires tight tension controls and close tolerance. In order to maintain catheter uniformity, temperature controllers with tight control are also needed, as well as tight speed controls of the extrusion and downstream equipment. Variable-frequency drive motors are now used to provide this increased accuracy for the extrusion line. And active tension devices are used to maintain constant tension on the wires and catheters during extrusion.
Silicone Extrusion Performed in Cleanroom Environment
A company offers extrusion of silicone rubber tubing for use in medical manufacturing. Eight dedicated extrusion lines are housed within ISO Class 7 cleanrooms. Closed-loop laser control equipment and noncontact laser measurement devices are used to ensure complete product control. The firm is certified to ISO 9001 and ISO 13485 standards.
Silicone Altimex, Stapleford, Nottingham, UK
www.silalt.co.uk
Cable Manufacturer Handles Specialized Extrusions
A wire and cable manufacturer offers experience with a variety of extrudable materials. Silicone, fluoropolymers, FEP and PFA Teflon, Tefzel, Alcryn, fluorosilicone, Hytrel, Santoprene, polyethylene, polyurethanes, and other materials are available upon request. The company supplies products with properties and characteristics such as high flexibility, high-temperature resistance, and ultraminiature constructions. Capabilities extend to composite constructions combining extruded lumens, fiber optics, tubing, and ultralight shielding. Several plating and fiber options are offered for conductor manufacturing. Products are suitable for short- or long-term implants. All components are engineered and produced to customer specifications.
Calmont Wire & Cable, Santa Ana, CA
www.calmont.com
USP Class VI Silicone Material Used for Extrusion
A manufacturer offers custom-extruded profiles and tubing manufactured from USP Class VI silicone material. Color-coded, embedded-stripe tubing is available. The firm can custom color match the stripe to exact specifications. Tubing is produced to high-precision tolerances and can be cut to length or shipped in bulk quantities. Products are manufactured in Class 100,000 cleanrooms. The company is certified to ISO 9000 and ISO 14001 standards.
Jamak Healthcare Technologies, Weatherford, TX
www.jamakhealthcare.com
Tubing Supplier Provides Product Design and Development Assistance
A company has developed a program to serve its extrusion customers. The Integrated Extrusion Services plan includes product design and development assistance, manufacturing, and supply chain management. A team of extrusion experts consult with customers on resin selection, tubing design, and testing as part of the program. Stock samples and custom-designed prototypes are also supplied. The firm offers optimized PTFE, FEP, PFA, PEEK, PVDF, ETFE, PA, PET, and other high-performance polymer tubing.
Zeus Inc., Orangeburg, SC
www.zeusinc.com
Tubing and Profiles Extruded in an Array of Thermoplastics
A company produces extrusions from many thermoplastics. Available materials include nylon, PVC, flexible PVC, polypropylene, polyethylene, cellulose acetate, thermoplastic elastomer, cellular foamed extrusion compounds, silicone rubber, ABS, polycarbonate, polystyrene, and PET. The firm supplies tubing in a variety of diameters and wall thicknesses, as well as cable trunking and conduit. Basic shapes such as angles, u-channels, and flat strip are also offered. Customers can submit product drawings via a fully integrated CAD system. The company offers design and development assistance upon request. Profiles and injection molding are also available.
Royal Case Co., Sherman, TX
www.royalcase.com
Custom Tubing Available in a Range of Forms
A firm offers single- and multilumen tubing in solid rope or rod forms. Custom-extruded tubing can be supplied in coils or cut to length. Tubing can be color matched or translucent. Dimensions are precisely controlled via closed-loop feedback from a Zumbach laser micrometer. Custom silicone extruding for medical applications is performed inside a Class 10,000 cleanroom. The company's capabilities include CAD product development, bonding, assembly, subassembly, and overmolding. Class 10,000 cleanroom molding, including fully automated molding cells and complete assembly services, is also offered.
Sil-Pro LLC, Delano, MN
www.sil-pro.com
Firm Offers Extrusion of Customer-Supplied Compounds
A tubing manufacturer maintains an inventory of commonly used thermoplastics for use in medical extrusion. The company will also work with proprietary compounds supplied by customers. Options include striped and multilayered coextrusions and single- and multilumen tubing. The tubing is available coiled or spooled in continuous lengths, or can be cut to customer specifications. Diameters range from 0.010- to 0.400-in. OD, with many ID and OD combinations and cross-sectional profiles available. Medical applications for the firm's extruded products include cardiac rhythm management and neurostimulation devices, and endoscopy, laparoscopy, and endovascular equipment. The firm also offers irradiation consultation, subcontractor management, custom documentation, and order tracking. Quick turnaround on custom extrusions is available.
ExtruMed LLC, Placentia, CA
www.extrumed.com
Copyright ©2006 Medical Product Manufacturing News
Sign up for the QMED & MD+DI Daily newsletter.
You May Also Like
---