Outsourcing Outlook on Molding
Outsourcing Outlook on Molding
Because molding is crucial for medical device manufacturing, OEMs should select partners with knowledge, experience, and capacity. Steve Beversluis, director of quality assurance and regulatory affairs, business development, at Precision Medical Products Inc. (Denver, PA), provides some guidelines.

MPMN: What technical expertise should the OEM require of a molder?
Beversluis: The contract manufacturer's technical expertise should include areas specific to the product, but it should also keep pace with current molding trends. For example, the OEM should ensure that a molder can perform scientific molding, apply Six Sigma methodologies, and optimize design costs by confirming a part's moldability or by using design for manufacturability. The tooling a prospective outsourcing partner employs should concern the OEM as well. While a vendor can purchase tooling overseas to cut costs, such tooling can be difficult and expensive to validate and maintain. It can also result in increased in-process inspections and excessive cavity-to-cavity variations. Thus, an outsourcer's ability to provide state-of-the-art tooling, such as hard milling, can benefit the OEM.

MPMN: What about materials expertise?
Beversluis: From the design and tooling to the process development phase, the contract molder must be able to provide the OEM with advice about materials. For example, bioresorbable resins are becoming increasingly prevalent and are being used for much more than simple sutures. The OEM's partner should stay abreast of materials trends and have experience in molding such difficult materials as thermoplastic urethanes.
MPMN: Is knowledge of secondary molding processes necessary?
Beversluis: Multishot molding and overmolding are examples of secondary capabilities that the OEM should expect of an outsourcing partner. However, the OEM must ask: Can the prospective contract molding manufacturer blend secondary capabilities with scientific molding? Does it know when to apply mold-flow analysis? Does it know how to interpret mold-flow data? Does it have solutions in place for reducing risk before producing expensive multicavity tooling? In addition, the contract manufacturer should be able to adapt mold design and fabrication to the given situation, building design contingencies into the mold to anticipate potential downstream manufacturing scenarios.


Custom injection molding capabilities
A single-source provider of plastic medical components offers design and development, mold-building, injection molding, and value-added services. Certified to ISO 13485:2003 standards, Crescent Medical Plastics produces Class I, II, and III medical devices; surgical equipment; and disposables on a contract basis. Custom molding is performed in a Class 100,000 cleanroom, while such secondary services as component assembly and packaging, ultrasonic welding, and pad-printing are conducted in a Class 10,000 environment. In-house design and development services include product and mold design, 3-D mold-fill analysis, and material selection.
Crescent Industries Inc.
New Freedom, PA
www.crescentind.com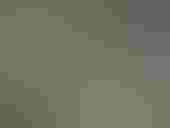 Short-run molding operations
Serving a variety of medical device OEMs, Donnelly Custom Manufacturing specializes in short-run injection molding of thermoplastic components. The ISO 13485:2003-certified molder focuses on customized multicomponent parts weighing from 1 g to 10 lb. Applying lean practices to minimize defects and meet customer specifications and industry regulations, the company can handle frequent mold changeovers and other challenges associated with short-run production. Acting as a supply-chain partner, the company offers engineering, manufacturing, and customer-support services that encompass part and tool design, rapid prototyping, material selection, and other services.
Donnelly Custom Manufacturing Co.
Alexandria, MN
www.donnmfg.com
Micromolding services
A medical device development and contract manufacturing company specializes in the micro- and nanomolding of components and devices from thermoplastics, silicone rubber, and bioabsorbable materials. ISO 13485-certified Medical Murray Inc. uses 7.7-tn all-electric molding machines with a 14-mm screw size to produce relatively large micromolded parts. It has also developed in-house screwless nanomolding machines for injection molding smaller parts with volumes ranging in size from 0.10 to 100.0 mm3. The company specializes in devices that have geometrically complex features, such as catheter tips, joints, fittings, luers, markers, lumen transitions, and manifolds. Equipped with an in-house development laboratory and an inventory of stock stainless-steel mold inserts, it can move a project from development to production and perform quick changeovers. All development and production molding, testing, and inspection are conducted in ISO Class 7 cleanrooms.
Medical Murray Inc.
North Barrington, IL
www.medicalmurray.com


Scientific molding capability
Emphasizing a science-based approach to the design and manufacture of complex medical assemblies, Minnesota Rubber and Plastics provides Class I, II, and III medical devices made of elastomers and thermoplastics. The company operates ISO 13485-certified facilities in which it performs cleanroom molding, finishing, and assembly services. The company uses tools to analyze the relationship between material structure, material properties, effects of processing on materials, and device performance. It molds and assembles devices based on high-tolerance components, including needlefree injection devices, surgical instruments, diagnostic instruments, valves, pumps, connectors, diaphragms, plunger tips, seals, and disposables. The company's full range of services comprises product design and prototyping.
Minnesota Rubber and Plastics
Minneapolis
www.mnrubber.com


Contract molding services
Working with medical device manufacturers beginning at the design stage to ensure product manufacturability, a full-service contract manufacturer can mold close-tolerance components. Precision Medical Products Inc. offers overmolding and insert molding services, employing process optimization, design of experiments, scientific molding, and process development. Capable of molding difficult resins such as PEEK and thermoplastic polyurethane, the company can micromold bioresorbable resins and overmold film onto plastic resin in a one-step mold-and-cut process. Its molding operations are performed in an ISO Class 7 environment in an ISO 13485-certified and FDA-registered facility.
Precision Medical Products Inc.
Denver, PA
www.pmp.net
Sign up for the QMED & MD+DI Daily newsletter.
You May Also Like
---