Manufacturing Week Highlights
Manufacturing Week Highlights
Originally Published in MPMN May 2001
INDUSTRY NEWS
Manufacturing Week Highlights:
Design Software, Novel Molding Process May Benefit Device OEMs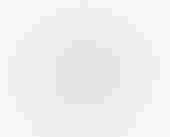 Geomagic Qualify allows HTML report generation so that users can share results easily.
Technology advances so quickly that it is often hard for busy engineers to keep abreast of the latest trends. That is why large conventions such as National Manufacturing Week, held March 5–8 in Chicago, are so valuable for finding the newest products and services for medical device design and manufacturing. Featured below are just a few of the many innovations introduced at the show, which saw more than 56,000 attendees and 2000 exhibitors.
A new software package called Geomagic Qualify, introduced by Raindrop Geomagic (Research Triangle Park, NC), allows automatic graphical comparisons between a CAD master model and the built part or object. Also launched at the show was Geomagic Studio 3.1, the latest version of the company's software for enabling 3-D photography applications in manufacturing, engineering, and design.
Shop-floor inspectors, technicians, and design engineers can use Geomagic Qualify to quickly and easily overlay, evaluate, and report deviations between designed and built parts. Inspections can be performed with one click of a mouse and shared with colleagues via automatically generated, Web-ready HTML reports. Geomagic Qualify provides accurate comparisons that enable users to comply with even the strictest deviation standards.
Important features of the software include automatic alignment, IGES and STEP import, tolerance and deviation computation, color mapping of results, and annotation. It aligns and scans data and CAD models automatically for precise comparisons. Integration with Geomagic Studio 3.1 allows point data to be compared with IGES and STEP files. Users can specify the level of tolerance for comparisons and report deviation results in minute detail.
Geomagic Studio 3.1, the other software introduced by the company, takes both geometric and photometric data and transforms them into realistic 3-D models for manufacturing, biometric, and e-commerce applications. Fully automated and easy to learn, Geomagic Studio 3.1 creates accurate, high-quality models in minutes rather than days. It is designed to be used by modeling experts or beginners, and can be run on Windows, Sun, and SGI platforms.
Injection-Molded Magnesium Alloys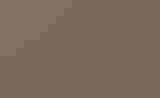 A variety of parts have been produced with the Thixomolding process. Benefits include lightweight, strength, and EMI and RFI shielding.
Manufacturers are demanding lighter, stronger, thinner, less-expensive, and more-durable components. Until recently, parts manufacturers could only choose between plastic injection molding and metal die casting, which have material and production limitations for some applications.
An alternative technology called Thixomolding was displayed at the show. Offered by Thixomat Inc. (Ann Arbor, MI), it involves high-speed injection molding of semisolid thixotropic alloys to yield net-shape magnesium components. The process combines the light weight, high strength, high ductility, and EMI/RFI shielding characteristics of magnesium with a safe, simple, environmentally friendly process. The technology allows manufacturing of thin-wall components to tight tolerances with shrinkage held to within ±0.0005 in.
Thixomolding is based on the principle that magnesium, aluminum, and zinc alloys become semisolid as temperatures approach the melting point. Mechanical shearing of the semisolid metal generates a thixotropic structure that allows these materials to be molded in a manner similar to plastics.
The samples shown at the show—enclosures, instrument panels, etc.—were remarkably thin and light. Parts with wall thicknesses as thin as 0.5 mm are possible. However, the technology is not well suited to all medical device applications.
"We don't have as many clients from the medical industry as from others because the technology is best suited to high-volume production as a result of tooling costs," says Herbert Pritzker, director of marketing services. "Also, this is not a substitute process. You wouldn't want to replace any plastic part that you are currently molding with Thixomolding if the part meets your specification. Rather, you use the technology when it's possible to take advantage of its benefits. To give you an example outside of medical devices, cell phone manufacturers have used our technology to make cell phone enclosures. With these covers, they are then able to eliminate the EMI/RFI shielding that normally has to go inside the phone. This reduces their secondary costs." However, if a medical device manufacturer wants to consider the process for a new part and can afford the tooling costs, then it may be a viable option.
Thixomat holds the exclusive rights to the patented process. It licenses the technology to OEMs and parts manufacturers, and provides education, research, and support for its customers.
Software Enables Remote Monitoring
National Manufacturing Week also saw the introduction of what eMation (Mansfield, MA) calls Device Relationship Management (DRM) software. eMation DRM enables manufacturers and service providers to use the Internet to manage continuous connections with equipment at customer's facilities. They can stay in touch with their products throughout the products' life cycles.
The eMation DRM system is a comprehensive family of infrastructure and application software components that run on the device, gateway, and enterprise system, and together interoperate to form an Internet-based distribution system.
"In a competitive marketplace, companies need to do more than react. They must anticipate the needs of their customers," says Dale Calder, president and CEO of eMation.
According to Paul Henderson, vice president of marketing, companies in the medical device industry had come to them asking for such a technology. "Their customers were complaining about too much downtime with their equipment. But often when they'd send their reps out to fix the machines, they'd find that the problem had been caused by lack of maintenance."
eMation DRM allows manufacturers and service providers to monitor the minute-to-minute status of their devices so that they can predict when a device will malfunction and take action to prevent a complete failure. Furthermore, if there is a breakdown, they can run a diagnostic routine and perhaps determine which part needs replacing. This allows the repairman to bring the needed part instead of having to make two trips.
"This technology can even allow the manufacturer to calibrate its machines for the customer," says David Helinek, medical and transportation marketing manager. "If need be, the equipment could be recalibrated every time someone uses it."
The system can also allow the manufacturer to provide what Henderson calls "consumables e-commerce." eMation can identify when consumables like toner or chemical reagents will be needed, and with the system's Automatic eCommerce capability, the device can place its own order to be resupplied.
Karim Marouf
Sign up for the QMED & MD+DI Daily newsletter.
You May Also Like
---