Long Island Takes Medtech from the Lab Bench to the Manufacturing Floor
Long Island Takes Medtech from the Lab Bench to the Manufacturing Floor
Research institutes, universities, and manufacturers take center stage in Long Island's medtech sphere
What enters people's minds when they think of New York? The Adirondacks, the beautiful Hudson Valley, or monsters in Lake Placid? Perhaps. New York City's Empire State Building, Times Square, and Central Park? Sure. But many denizens of the medical device industry may be only vaguely aware that New York State has a hustling and bustling medtech sector. From Western and Central New York to the Mohawk Valley and the Finger Lakes region, laboratory sciences, engineering, and manufacturing form the backbone of the state's biomedical industry. But topping all other regions is Long Island, where manufacturing firms, research hospitals, universities, and colleges converge to form the state' largest medtech hub.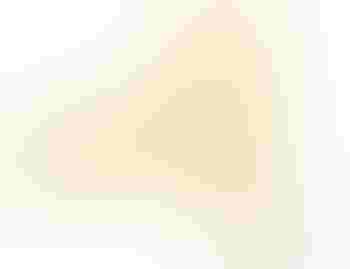 According to 2007-2010 data from the Quarterly Census of Employment and Wages, Long Island's biomedical industry employed 15,300 people during that time, making it the eighth largest employer in the region. Over that four-year period, employees in the region's biomedical sector earned total wages of $978.7 million, or an annual average wage of $63,800. By comparison, New York State's biomedical sector employed 56,200 people during that period, making it the 12th largest employer in New York State out of 16 industry clusters.
Key to the success of the biomedical sector in Long Island is the region's impressive network of teaching hospitals, universities, and colleges, which perform world-class medical research and train new generations of students for future roles in the medtech industry. In addition, the presence of world-class laboratories and such industry giants as Canon USA and Olympus contribute to the area's stature as New York State's most important medical technology cluster.
From Hellcats to Healthcare
The history of Long Island is closely associated with the development of Aviation and the war industry, as embodied in such names as Grumman, Republic, and Sperry. Although the influence of aeronautics in the region gradually waned in the decades after World War II, it left behind a powerful legacy: an extensive infrastructure for educating and training a highly skilled workforce.
The resource pool left over from the military industry on Long Island provided an easy transition to the high-tech medical device manufacturing sector. Indeed, one of the region's primary contributions to medical device technology and the medtech industry is the high technical level of its workforce, including its engineering base. Emphasizing the importance of this workforce is Mohan Das, president of Netech Corp. (Farmingdale). "In New York State, Long Island is the best region for conducting medical device design, development, and manufacturing operations," he notes. "The area's technical infrastructure is strong because Grumman and other aviation companies used to be located here. Thus, Long Island had a big manufacturing base, although it has eroded over the past decade."
Netech has taken advantage of the area's industrial heritage to build a high-tech niche company that designs and manufactures products to test medical devices such as pacemakers, defibrillators, and ultrasound equipment. Operating on Long Island for 24 years, the company offers a catalog of more than 35 products, providing medical device manufacturers all over the world--including companies such as Medtronic and Boston Scientific--with FDA-approved test equipment with which they can validate their products.
"As far as machinists and technical people go, Long Island was, at one time, the cradle of aviation," comments Paul Abriola, Northeast regional sales manager and export manager of Cosmos-Kabar (Farmingdale). "As a result, many people here still have technical skills, even though our influence in the aviation market has greatly diminished over time with consolidations and people moving to less-expensive regions." A manufacturer of radio-frequency heat-sealing equipment used to make blood bags, blood-pressure cuffs, colostomy bags, and other medical devices, Cosmos-Kabar opened up shop on Long Island in 1945, Abriola adds. "We began when the area had more of a manufacturing infrastructure than it does now. Nevertheless, we still draw from the technically trained labor pool that got its start in an earlier day."
Long Island is unique in that it represents the convergence of several positive traits, Abriola says. It has a highly educated population, but it also draws on an inexpensive labor pool derived from other countries. That pool is most frequently employed by the medical device manufacturing companies in the region. In contrast, the problem facing many companies that maintain manufacturing facilities in New York State's more rural districts is not so much the availability of labor but getting the right kinds of labor, Abriola comments. "It's very hard for them to draw from a good pool of well-educated people because their populations are not as dense as ours. In short, we have the advantage of scale."

Incubating the Medtech Sector
Long Island is home to several renowned institutes, laboratories, teaching hospitals, and universities that conduct research in the biotechnology and medtech spheres. Foremost among them are the Brookhaven National Laboratory (Upton) and the Feinstein Institute of Medical Research (Manhasset). The former focuses on biological systems science, applied materials science and engineering, chemical engineering, and other disciplines while the latter maintains a biomechanics and bioengineering research laboratory, a functional brain imaging laboratory, a laboratory for Alzheimer's Disease research, and a host of other laboratories. Other local institutes include the Cold Spring Harbor Laboratory (Laurel Hollow), which concentrates on cancer research and neuroscience; the Center for Biotechnology at Stony Brook University (Stony Brook), which seeks to translate basic biomedical sciences into diagnostic and therapeutic technologies; and Farmingdale State College of New York (Farmingdale) which gave birth to the Broad Hollow Bioscience Park.
Both Stony Brook University and Farmingdale State College play important roles in the lives of local manufacturing companies such as Netech and Cosmos-Kabar. For example, Netech has been involved with the incubator program at Stony Brook University, although the university does not offer manufacturing education and training. "Nevertheless," Das notes, "the incubator is developing new techniques, and eventually manufacturing companies will use such techniques." And although the local universities and colleges do not currently offer biomedical engineering programs, interns from these institutions come to Netech with science backgrounds and receive on-the-job training in the area of electrical engineering.
"While we don't have direct relations with the colleges, we quite commonly work with students that are either doing research or are looking for a greater understanding of our processes," remarks Abriola from Cosmos-Kabar. "We've also participated in a number of projects with people that are manufacturing a product for the first time within the college sphere but are not quite in the private sector."
The company has collaborated with students to develop a range of technologies, including a body-cooling product, an Archimedean scale, and infusion products. While most such joint efforts have had a research focus, the company has also worked with students to develop products that have found their way to the market. "For example, some time ago, we worked with a student on the development of a synthetic material for aiding in the healing of burn victims," Abriola notes. "It was incubated here. We researched it and built the equipment to make it, and I believe it was quite successful."
Developing a Medtech Hub
The medtech industry on Long Island is supported in its endeavors by a range of venture capitalists, tax incentives, and incubators. But chief among its supporters is Empire State Development (ESD; Albany, Buffalo, and New York City), the state's consolidated economic development agency. "The life sciences industry, including medical devices, is an important industry cluster," says Barry Greenspan, ESD's economic development specialist. "Thus, we have approved more than 25 Long Island companies for the Excelsior program, which provides discretionary refundable tax credits for new-job creation." Other incentives include direct loans to companies to buy or expand facilities or to purchase new equipment, as well as loan and capital programs for companies emerging from the incubators. ESD has also announced a $26 million seed-stage equity fund called Innovate NY and a $19 million capital-access program, both of which are directed toward technology companies that might otherwise find it difficult to access conventional financing.
In addition to providing financial incentives, New York State invests in building the research and academic infrastructure required by medical device firms. A prime example is the Long Island High-Technology Incubator (LIHTI; Stony Brook), an economic development program located at Stony Brook University that ESD aids to further the fortunes of Long Island's biotechnology sector. "This incubator," Greenspan comments, "was built with financing from our agency. We work closely with it to identify growing companies that may need additional help to move into commercial space." LIHTI is home to several medical device companies, including Viatronix, which developed the 'virtual colonoscopy.'
ESD has had its hands in other life science projects as well, including the Broad Hollow Bioscience Park at Farmingdale State College, according to Greenspan. A complex consisting of two wet-lab buildings occupying more than 100,000 sq ft of space, this facility is closely aligned with companies engaged in the drug-discovery field. In addition, ESD financially supports Stony Brook University's Center for Biotechnology, an institution that works closely with biotech and medical device firms to commercialize new technologies.
"One of ESD's resources for advancing technological innovation in New York State is the Division of Science, Technology, and Innovation (NYSTAR)," Greenspan notes. "NYSTAR's mission is to promote programs for leveraging public and private partnerships to develop and commercialize new technologies and products. It also supports efforts to develop a skilled workforce and generate excitement about science and technology throughout New York State. One means for accomplishing this goal is to support life science and medical device research.
ESD has assisted many companies and institutions, including Vasomedical, OSI-Astellas, Cold Spring Harbor Laboratory, and Angion Biomedica, according to Greenspan. It has also thrown its support to Canon USA, which has nearly completed its 750,000-sq-ft headquarters to run its U.S. operations. The company, Greenspan says, has pledged to hire another 1100 people to staff its new facility, demonstrating its commitment to the region.
"The medical device and biotech industries have a very bright future on Long Island and throughout New York because we have made important investments to support them," Greenspan remarks. Emblematic of this support is a project known as Accelerate Long Island. Created by the Long island Regional Council together with Cold Spring Harbor Laboratory, the Brookhaven National Laboratory, Stony Brook University, and the Feinstein Institute, this initiative hopes to commercialize new biotech and medical device technologies. "Our goal," Greenspan adds, "is to bring developments from the lab bench to the manufacturing floors of Long Island's leading companies."
Sign up for the QMED & MD+DI Daily newsletter.
You May Also Like
---