Sensor Offers Stability in Ultra-Low Pressure Ranges
Sensor Offers Stability in Ultra-Low Pressure Ranges
Detecting subtle changes in a patient's breathing or in the air surrounding a patient is a delicate task that can ultimately affect how a patient is treated. But companies working to create sensors capable of detecting these very small pressure changes have faced the challenge of combining the required level of sensitivity with durability in a variety of operating temperatures and humidity levels. To address this need in low-pressure medical device applications, Honeywell Sensing & Control has developed TruStability ultra-low-pressure (ULP) sensors that operate at pressure ranges as low as ±2.5-40 mbar.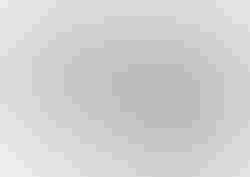 Honeywell's ultra-low-pressure sensors maintain stability at pressures as low as ±2.5 mbar.
Stability, a measure of how little the output signal of the pressure sensor will change from measurement to measurement, is essential in a variety of medical device applications. Ventilators, for example, need to sense when the breath changes from inhalation to exhalation in order to measure the airflow to and from the patient, while anesthesia machines must detect minute amounts of gas to ensure that the correct dosage is being delivered to the patient. The TruStability ULP sensors are more stable than any other pressure sensor available in the industry, even after long-term use and exposure to thermal extremes, according to Honeywell.
"It is more difficult for a pressure sensor to maintain high levels of stability in applications that require ultralow pressure ranges," explains Andrew Smith, product marketing director, pressure and thermal sensors at Honeywell. "TruStability ultra-low-pressure sensors' use of Honeywell proprietary technology provides industry-leading stability and performance while tolerating high working pressure and overpressure conditions."
The ULP sensors can handle working pressure ranges in excess of 336 mbar, which allows them to be used continuously well above the calibrated pressure range. Furthermore, they withstand high overpressure conditions and burst pressures of more than 1034 mbar--two performance factors that were not available in Honeywell's previous TruStability products. "This gives the customer more flexibility in sensor implementation and reduces the customer design requirements for protecting the sensor without sacrificing the ability to sense
very small changes in pressure," Smith says.
Honeywell's ULP sensors are also equipped with a total-error-band-measurement feature that specifies the sensor's true accuracy over the compensated temperature range. As a result, device designers can eliminate individual sensor tests and calibration, enabling quick and easy sensor implementation without the need to calculate the total effect of individual errors that might be encountered in their applications.
Insensitive to vibration or mounting orientation, the TruStability ULP sensors can be positioned at the optimal point of the device and employed in a wider range of applications than previous ULP sensors, according to Honeywell. Device designers can also have the option of removing additional components typically associated with signal conditioning from the PCB, which can reduce both the cost of the extra components and the size of the PCB.
Honeywell Sensing & Control
Minneapolis
www.honeywell.com
Sign up for the QMED & MD+DI Daily newsletter.
You May Also Like
---