Laser Scanning Detects Microbial Contamination
Laser Scanning Detects Microbial Contamination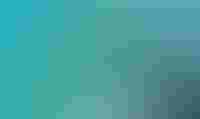 Sterilization Testing
Laser Scanning Detects Microbial Contamination
Faster results mean quicker product release to market
TESTING THE EFFECTIVENESS of a sterilization process can often take longer than desired. Traditional testing for microbial contamination in sterilized products or packaging involves growth-based methods that can take up to two days.
The Scan RDI system from Chemunex S.A. (Maisons-Alfort, France) is designed to detect and identify microorganisms in less than 90 minutes. Used in a laboratory or production environment, the system provides quantitative real-time in-process bioburden results down to a single cell, ensuring that sterilization systems and procedures have effectively destroyed any microbial contamination.
Scan RDI uses a simple three-step protocol that includes membrane filtration, cell labeling, and laser scanning. After filtration, cells are labeled with Fluoroassure reagents, a sophisticated technique that works with fungi, bacteria, spores, and stressed and fastidious cells. Then, the in-process bioburden level can be checked in less than 90 minutes using the system's high-speed laser scanner—considerably less time than the two-day average to complete such testing with growth-based methods.
With high-speed laser scanning, samples can be loaded every three minutes. Direct cell detection means there is no need for complex statistical interpretation of the data.
For more information, contact Chemunex S.A. (France) at +33 143 96 9200.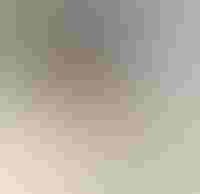 Materials
Styrenic Compounds Introduced to North American Market
Materials are flexible, recyclable, and easy to process
A LINE OF STYRENIC block copolymer compounds that have been widely used in Europe is now being offered to the North American market. Manufactured by AlphaGary Corp. (Leominster, MA), Evoprene thermoplastic compounds exhibit high elongation and good recovery, making them a viable substitute for latex and silicone in medical applications.
According to global business manager Derek Fraser, the Evoprene compounds have a proven track record overseas, and offer significant advantages to both processors and end-users. Available in five different grades, Evoprene can be processed using standard thermoplastic machinery, usually without predrying. All grades are fully recyclable and compatible for bonding with polystyrene or polypropylene.
The compounds' high elongation makes them appropriate for caps of drug-delivery ports, providing a closure that won't tear or damage upon removal. In addition, the compounds' good recovery after compression makes them suitable replacements for silicone in peristaltic pumps. According to the manufacturer, Evoprene is also less costly than silicone and easier to fabricate. As Fraser says, Evoprene provides "a cost-effective alternative to rubber, and, with the exception of flame-retardant grades, is halogen free."
Designed for high-temperature and high-performance applications, the Evoprene Super G–grade compounds are available from 30 to 80 durometer Shore A. Compared with other TPEs of similar durometer, the low-compression Evoprene Super G compounds have less tendency to "neck" when stretched over rigid parts. This grade is also capable of being used in service temperatures as high as 285°F and as low as –40°C.
For more information, contact AlphaGary Corp. at 978/537-8071.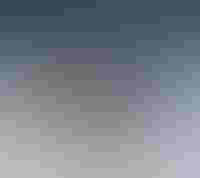 New Equipment
Pump Offers Accurate Metering without Leakage
Digital control increases ease of use
COMBINING THE ACCURACY of a syringe pump with the continuous flow and low pulsation of a piston pump, the Travcyl system from Encynova International Inc. (Broomfield, CO) offers precision fluid dispensing and metering without leakage.
Incorporating ceramics and other inert wetted parts, the Travcyl pump can be used in a number of medical applications, including kidney dialysis, chromatography, titration, and preparation of IV solutions.
The pump uses alternating pistons to draw and expel liquid from openings within sliding port plates. While sliding, the ceramic port plates form a hermetic seal that does not allow for fluid leakage. These port plates offer a recessed area that matches the tip of the piston, forming a tight seal without dead volume. Because there is no clearance between the sliding surfaces of the pumping elements, fluid is never squeezed between parts—an advantage for medical processes involving the pumping of cells or proteins. Using the Travcyl, cells and proteins will never be crushed or squeezed during pumping.
Designed for easy use, the Travcyl features digital control for increased precision. Digital control also offers variable programming without the need for calibration at start-up. As a result, the pump requires only the push of a button to begin working.
The pump requires no lubrication, and offers a valveless design with short fluid paths, making the system easy to clean for medical applications. In addition to keeping pulsation low during operation, the pump's four manifolds can also be removed for easy cleaning of the fluid paths.
For more information, contact Encynova International Inc. at 303/404-3583
Sign up for the QMED & MD+DI Daily newsletter.
You May Also Like
---