Exact Sciences Eyes Markets Beyond Colorectal Cancer
Exact Sciences Eyes Markets Beyond Colorectal Cancer
As its Cologuard home-based colon cancer test is seeing rapid adoption, the company is looking ahead to develop tests for other deadly diseases.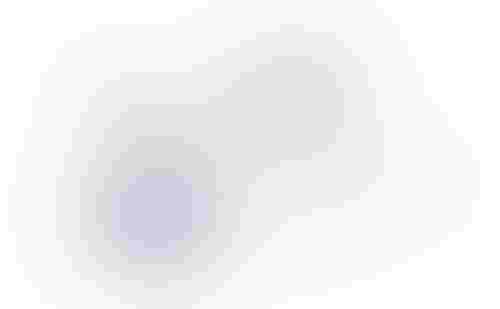 Jamie Hartford
Exact Sciences's Cologuard test detects DNA mutations and epigenetic changes that can mean a patient has cancer or precancer of the colon or rectum.
Less than a year since FDA approved its Cologuard noninvasive, home-based test for colorectal cancer, Exact Sciences is collaborating on development of early diagnostic tests for three more of the top 10 deadliest cancers.
Last month the company announced it is working with Houston's MD Anderson Cancer Center on a blood test for lung cancer. The biomarker would be used in conjunction with CT scans to detect the disease at stage 1 as well as prevent unnecessary procedures undertaken as a result of false-positive results from imaging tests. Partnerships with Mayo Clinic to develop tests for pancreatic cancer and esophageal cancer are also underway.
"Together, these tests would provide more than 18 million testing opportunities each year with a multibillion-dollar U.S. market opportunity," chairman and CEO Kevin Conroy told investors during the company's July 20 earnings call, according to a Seeking Alpha transcript.
Since receiving FDA approval of the test in August 2014, Exact Sciences has seen rapid adoption of Cologuard, which can detect DNA mutations and epigenetic changes in stool samples that signify a patient has cancer or precancer. In Q2, the number of physicians ordering the test increased 77% over the previous quarter, and the number of tests completed rose by 90%, Conroy said. He added that so far, 30 "large systems" have started using Cologuard, which was the gold winner in the diagnostic products and systems category in this year's Medical Design Excellence Awards.
On July 16, the company presented a proposal to crosswalk the test to a new universal CPT code created by the American Medical Association specifically for Cologuard, which could speed the reimbursement process and help the company attract more interest from large payers.
"A CPT code is a seal of approval in many aspects in working with the commercial payers…" Conroy said.
The company is also awaiting a decision by the U.S. Preventive Services Task Force (USPTF) regarding adding fecal DNA testing to its list of recommended screening methods for colorectal cancer. Exact Sciences is hoping for an A or B rating from the task force, which could help Cologuard win wider coverage from commercial payers and entice more large health systems to adopt the test.
Jamie Hartford is MD+DI's editor-in-chief. Reach her at [email protected] or on Twitter @MedTechJamie.
[image courtesy of EXACT SCIENCES]
Sign up for the QMED & MD+DI Daily newsletter.
You May Also Like
---