Will Positive Study Results Give St. Jude's Nanostim an Edge Over Medtronic's Micra?
Will Positive Study Results Give St. Jude's Nanostim an Edge Over Medtronic's Micra?
An IDE study of St. Jude Medical's Nanostim leadless pacemaker met both of its endpoints for safety and effectiveness.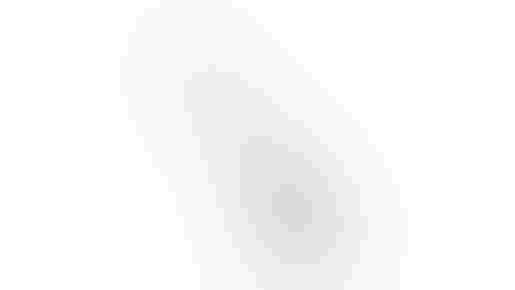 Jamie Hartford
St. Jude's Nanostim leadless pacemaker got some good news this weekend. On Sunday, the St. Paul, MN-based company announced the device met both of its safety and effectiveness endpoints in a recent IDE study.
The six-month study, which involved 526 patients at 56 centers across the United States, Canada, and Austrailia, showed that the Nanostim provided appropriate pacing and sensing and did not result in serious adverse device effects. Moreover, implantable device was able to be retrieved without complications in 100% of patients requiring retrieval. The study also projected that the device's battery can last an average of 15 years and possibly up to 21 years—significantly longer than the 9.8 years that had previously been projected.
"We are excited to share the results of LEADLESS II, which continues to grow the body of evidence supporting the safety and efficacy of the Nanostim leadless pacemaker," Dr. Vivek Reddy, the study's principal investigator and director of electrophysiology serves at The Mount Sinai Hospital in New York, said in a statement released by St. Jude. "The LEADLESS II study results are advancing our understanding of leadless pacing technology and highlighting a number of benefits for physicians seeking a minimally invasive, leadless option for patients in need of permanent, single chamber pacing therapy."
The rates of serious adverse events including cardiac perforation and device dislodgement were in line with those associated with traditional pacemakers, according to the company. That's welcome news after the company halted implants of Nanostim last year following a postmarketing study that showed a technique of implanting the device could cause perforation and resulted in patient deaths, as well as concern this year over dislodgements.
St. Jude acquired the leadless pacemaker technology through its acquisition of Sunnyvale, CA-based Nanostim back in 2013. The device won CE Mark that same year, but device has not yet received FDA approval.
Nanostim is up against Medtronic's leadless pacemaker, the Micra Transcatheter Pacing System, which received the CE Mark earlier this year. Although the Micra—billed as the world's smallest pacemaker—has a lower profile than the Nanostim, St. Jude has said the catheter by which Nanostim is placed in the vein is thinner than that used to place the Micra. The Nanostim can also be retrieved.
The global market for pacemakers is expected to grow to $5.1 billion by 2018, according to Transparency Market Research. And analysts expect adoption of leadless pacemakers could be swift. A recent study by investment bank RBC Capital Markets found that 80% of electrophysiologists showed an interest in using such devices.
Jamie Hartford is MD+DI's editor-in-chief. Reach her at [email protected] or on Twitter @MedTechJamie.
[image courtesy of ST. JUDE MEDICAL]
 
Sign up for the QMED & MD+DI Daily newsletter.
You May Also Like
---