Was Medtronic Right About St. Jude Medical's CardioMEMS?
Was Medtronic Right About St. Jude Medical's CardioMEMS?
St. Jude Medical cuts its revenue expectation for its novel congestive heart failure management device. Did a Medtronic executive have it right when he described CardioMEMS as an expensive solution?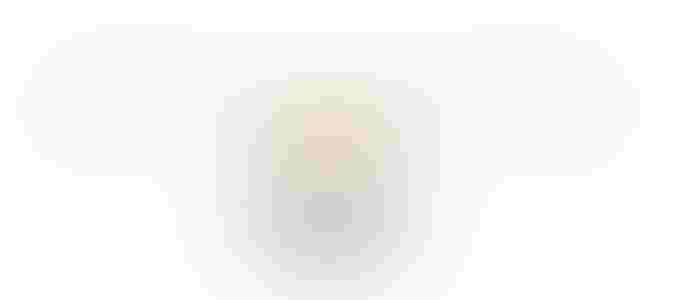 St. Jude Medical cuts its revenue expectation for its novel congestive heart failure management device. Did a Medtronic executive have it right when he described CardioMEMS as an expensive solution?
Arundhati Parmar The CardioMEMS congestive heart failure device from St. Jude Medical
No one doubts that St. Jude Medical CardioMEMS device is novel and path breaking in treating congestive heart failure.
Here is a way by which accurate pressure readings of a heart failure patient's pulmonary artery is now available remotely and not just in a clinical setting. Pulmonary artery pressure readings are by far the most accurate way of determining whether a CHF patient's condition is worsening, and CardioMEMS has proved that it can reduce heart failure readmissions to the hospital, a big headache these days for hospitals who are financially penalized by Medicare for this.
But there appears to be a problem.
Adoption of the novel device appears to be slower than expected even though the Centers for Medicare and Medicaid have awarded it a new technology add-on payment recognizing its capability to manage heart failure patients better. In the company's third-quarter earnings call on Wednesday, executives cut the revenue expected this year to $80 million, down from the $85 million to $90 million range previously outlined.
The company's incoming CEO Michael Rousseau chalked it up to challenges in market development that requires educating payers, hospital customers and others about the value of this technology. Earlier on the call, Starks pushed back against the notion that people were resistant to paying for new technology.
But as far back as November 2013, before St. Jude formally acquired CardioMEMS, the Atlanta-based startup, there were rumblings from a competitor that perhaps the implantable solution was too expensive a manner to manage heart failure patients. That competitor was Medtronic, and Mike Coyle, the company's executive vice president and group president, Cardiac and Vascular Group, compared Medtronic's telemedicine solution - Cardiocom - to manage heart failure patients to St. Jude's CardioMEMS.
I think it's important to look at heart failure as both a short term and a long term issue. The short term issue is the 30-day rehospitalization challenge which all hospitals in the U.S. agree is something that is a big challenge for them to manage. That's where the Cardiocom solution with basically a very fixed window of time in which the impact has been proven to be very effective.
The alternative that's currently being looked at permanent implants (that) are a very expensive solution, which are really not the right answer for the short term challenge. The question would be 'Are they the right solution for the long term challenge of heart failure management?'
And in that case, clearly as [CEO] Omar just mentioned there are a lot of variables involved here. It's not just the availability of the measurement from the device, but also the tracking of that data, the specificity and sensitivity of those data and the cost of managing that information. We think that it is a very expensive solution that is being looked at for the long term. We are really focused on focusing on that near-term window.
In fact in October a revised draft report from the Institute for Clinical and Economic Review (ICER) analyzed CardioMEMS and found that its price would impose "excessive cost burdens" on the health care system. 
Back in October 2014, a St. Jude Medical executive revealed that the list price of the device is $24,950, a figure confirmed by a St. Jude Medical spokeswoman on Thursday. Hospitals pay less than the list price and the ICER said that the average sales price of the device presented to Medicare was $17,750. The ICER suggested that a more appropriate value-based price benchmark for the device should be $10,665.
At this year's annual AdvaMed conference in San Diego in October, a St. Jude Medical executive vigorously defended the price.
"I think the criticism kind of melts away when you put it into the incremental cost effectiveness ratio as well as quality adjusted life years saved, and it's well within what we call appropriate for costs in the United States—even when we use the antiquated $50,000 per (quality adjusted life) year, which is 1970s dollars of dialysis, I mean, how silly is that," said Phillip Adamson, a cardiologist and heart failure specialist who joined St. Jude in April. "Innovation is going to be costly . . . keeping people alive is the costliest thing we can do. "I mean, allowing them to die is the cheapest approach, and so if we want innovation, we have to be willing to pay for that innovation."
And yet, there appears to be some push back from even physicians about how much hospitals are willing to pay for innovative products. 
"I think in general health systems allow for companies to make a fair profit to have advances in medicine," said Daniel Simon, chief of cardiovascular medicine, University Hospitals Case Medical Center, who spoke at the recently concluded Transcatheter Cardiovascular Therapeutics in San Francisco.We'll pay a little more for a device that patients are asking for  ... but it's incremental and not a lot more."
Arundhati Parmar is senior editor at MD+DI. Reach her at [email protected] and on Twitter @aparmarbb
[Photo Credit: St. Jude Medical]
To learn more about medical devices and trends in the marketplace, attend the two-day MD&M Minneapolis conference, Nov. 4 and 5 at the Minneapolis Convention Center. 
Sign up for the QMED & MD+DI Daily newsletter.
You May Also Like
---