Thoratec Shows Real World Results with ROADMAP
Thoratec Shows Real World Results with ROADMAP
Thoratec's HeartMate II left ventricular assist device shows good survival outcomes versus optimal medical management at one year.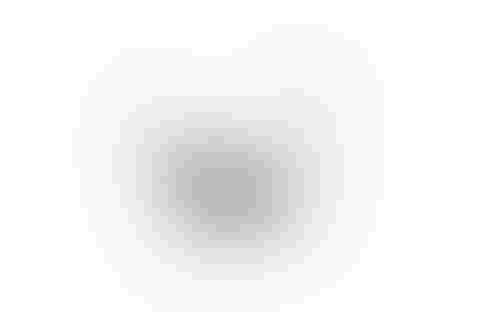 Marie Thibault
The HeartMate II LVAD is being studied in the ROADMAP postmarket study.
Thoratec presented one-year results from its real-world study, ROADMAP, at the annual meeting of the International Society for Heart and Lung Transplantation in Nice, France on Friday. Patients who received the Thoratec HeartMate II left ventricular assist device (LVAD) had an overall survival rate of 80% at one year, compared to patients on optimal medical management (OMM) with 64% survival at one year.  
HeartMate II also met the study's primary endpoint, which was a composite endpoint measuring survival and functional improvement of being able to walk 75 meters longer than at baseline during a six minute walk test. In the HeartMate II group, 39% of patients met this composite endpoint, showing a statistically significant benefit over the OMM arm, where 21% of patients satisfied this criteria (p=0.017). Study results were summarized in a news release from the company.  
ROADMAP is a non-randomized postmarket study comparing HeartMate II therapy with optimal medical management for heart failure patients who are classified as New York Heart Association (NYHA) Class IIIB and IV and fall into categories 4–7 of the Interagency Registry for Mechanically Assisted Circulatory Support. NYHA Class IV is the most severe heart failure categorization, with patients suffering from symptoms even when resting, but INTERMACS categories 4-7 are considered less severe than 1-3. Essentially, these are patients with severe heart failure who are still walking around. ROADMAP patients also were not dependent on inotropic medicine when they entered the study. There were 200 patients enrolled at 41 sites between October 2011 and July 2013, with roughly half in each therapy arm. 
Since all patients coming into the study were classified as NYHA Class IIIB or IV, it's noteworthy that 77% of HeartMate II patients were moved into the less-sick Class I or II category at one year. This compares very favorably to the 29% of OMM patients who became Class II—none of the OMM patients improved enough to be counted as Class I at the one-year mark. 
There were more adverse events in the HeartMate II group, including bleeding, pump thrombus, and thrombus requiring pump exchange. The pump thrombus rate was 6.4% and the pump exchange rate because of thrombus was 4.3% at one year.  
However, according to a company news release, patients in the HeartMate II group were sicker than the OMM group. Within the HeartMate II arm, 65% of patients came into the study designated as INTERMACS profile 4 while about half that number, 34%, were that sick in the OMM group. Lower numbers in INTERMACS denote sicker patients while a higher NYHA class indicates more severe heart failure. There were 17 cross-over patients during the first year in the study who moved from OMM to receive a HeartMate II implant. 
Jerry Estep MD, assistant professor of medicine and medical director of the Heart Transplant and LVAD Program at the Methodist DeBakey Heart and Vascular Center at Houston Methodist, who presented the data, said in a release, "ROADMAP is an important study that improves understanding of the benefits and risks with LVAD therapy in ambulatory advanced heart failure patients not dependent on inotropic support. These patients are already included in the FDA approved indication for Destination Therapy and many of these patients continue to get worse over time without an LVAD, so there is a penalty for watchful waiting and delayed decisions."
Larry Biegelsen, an analyst with Wells Fargo, wrote in a research note Friday that he views this data as "encouraging," but does not expect it to drive a major change in the LVAD market because it wasn't a randomized controlled trial and because he believes the adverse event rate for the devices remains too high for most caregivers and patients. "We believe that newer devices such as THOR's HeartMate 3 could further penetrate the ROADMAP population if the adverse event profile is superior to the current generation of devices."
FDA recently granted Thoratec full approval to enlarge its U.S. pivotal trial for the next-generation HeartMate III.
During an investor meeting hosted by Thoratec Friday, D. Keith Grossman, Thoratec's president and chief executive officer, highlighted the quality of life improvements seen with HeartMate II therapy. He pointed out that besides a heart transplant, no other form of therapy has been shown to offer heart failure patients the level of functional improvement seen with LVAD therapy. 
Thoratec also released management commentary on HeartMate II data from rival company HeartWare's destination therapy trial, presented Thursday. That trial showed a HeartMate II two-year survival rate of 68%, which Grossman said in a release, is "the highest level every reported in a destination therapy trial for any device." 
Marie Thibault is the associate editor at MD+DI. Reach her at [email protected] and on Twitter @medtechmarie. 
[Image reprinted with the permission of Thoratec Corp.]
Sign up for the QMED & MD+DI Daily newsletter.
You May Also Like
---