How Will 3rd FDA Panel View Boston Scientific's Watchman Heart Device?
How Will 3rd FDA Panel View Boston Scientific's Watchman Heart Device?
Boston Scientific's Watchman stroke prevention device is up for a third FDA panel review. FDA's briefing documents focus on the additional strokes the device has been seen to cause longer term.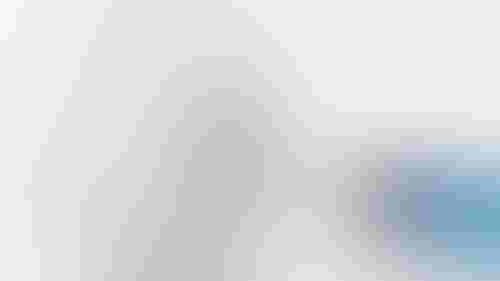 The Watchman Left Atrial Appendage Closure Device

Would the third time be the charm?
On Wednesday, An FDA advisory panel will review data on the Watchman Left Atrial Appendage closure device that is meant to reduce stroke in patients suffering from atrial fibrillation.
Boston Scientific's device has come before an advisory panel twice before and received positive, though not unanimous, recommendation for approval. But FDA rejected it once, and after the second positive panel recommendation in late 2013, requested a third panel review earlier this year. The device's regulatory journey has been hampered by what the panel once viewed as "incomplete data." - 18 month follow-up was only available on 28% of patients.
An update on a follow up trial to the initial Protect AF trial  - known as the Prevail AF - shows that Watchman led to more ischemic strokes in patients longer term - in many cases more than a year after implant.
The documents prepared by the FDA in advance of the panel review and vote shows that the FDA reviewer is focusing on these additional strokes and is not convinced that the benefits outweigh the risks of this first-of-a-kind device. Here is a portion from FDA's executive summary from the briefing materials prepared ahead of the Oct. 8 meeting.
This PMA submission was previously presented to the Circulatory Systems Devices Panel on December 11, 2013. The Panel voted 13 to 1 in favor of device safety, effectiveness, and a positive benefit-risk profile. However, in February 2014, FDA received updated follow-up data from the PREVAIL trial that showed additional ischemic strokes in WATCHMAN subjects. The updated total number of ischemic strokes in PREVAIL WATCHMAN subjects raises new questions about the effectiveness of the device and impacts benefit-risk considerations.
In reading FDA's briefing materials, one analyst described the agency's take on the product as cautious. 
"Not surprisingly, the FDA took a very cautionary tone in the briefing docs given the updated data we saw at TCT in September that highlighted 8 more ischemic strokes and 1 more hemorrhagic stroke in the WATCHMAN arm during longer-term follow-up vs. just 2 incremental hemorrhagic strokes in the control arm -- driving WATCHMAN to now miss its 2nd of 3 total primary endpoints," wrote Danielle Antalffy, an analyst with healthcare investment bank Leerink Partners, in a research note Monday.
Another analyst read the briefing documents and predicted a heated debate to ensue in the panel discussion.
"While we largely expected that the tone would not be very favorable, given the nature of a third panel and mixed data at TCT,we believe the documents were slightly more negative than expected." wrote Glenn Novarro, an analyst with RBC Capital Markets. "Accordingly, we expect the panel on Wednesday to be contentious and continue to peg a final decision at 50/50."
The December 2013, panel vote was 13-1 in favor of approval, while an earlier panel vote from 2009 at 7-5, according to Novarro, more narrowly recommended that FDA approve Watchman.
The device has now missed two of its 3 primary endpoints, but Antalffy believes based on checks with physicians that the benefits outweigh the risks of the device. 
-- By Arundhati Parmar, Senior Editor, MD+DI
[email protected]
Sign up for the QMED & MD+DI Daily newsletter.
You May Also Like
---