J&J Withdraws from Morcellator Market amid Cancer Concerns
J&J Withdraws from Morcellator Market amid Cancer Concerns
Johnson & Johnson's Ethicon subsidiary is pulling surgical cutting tools called power morcellators from the market amid potential cancer concerns.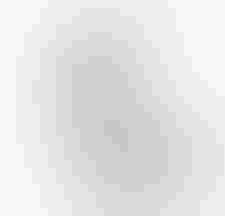 The Gynecare Morcellex Tissue Morcellator, as shown on Ethicon's website.
Ethicon spokesman Matthew Johnson tells Qmed that this was not a recall--that the morcellators work as they are supposed to, but that there is now uncertainty around the risks and benefits of the devices. Johnson noted complex questions around the difficulty medical professionals face when it comes to preoperatively diagnosing some malignancies, leiomyosarcoma in particular; the risk of disseminating unsuspected malignant tissue while using power morcellation devices; and the methods to mitigate such risk."Due to this continued uncertainty, Ethicon believes that a market withdrawal of Ethicon morcellation devices is the appropriate course of action at this time until further medical guidelines are established and/or new technologies are developed to mitigate the risk," Johnson said in a Monday email.The news comes about three months after J&J announced a sales suspension that included the Gynecare Morcellex Tissue Morcellator, Morcellex Sigma Tissue Morcellator System and the Gynecare X-tract Tissue Morcellator.The pullback comes amid the FDA discouraging power morcellators for removal of the uterus (hysterectomy) or uterine fibroids (myomectomy) because they pose a risk of spreading unsuspected cancerous tissue, notably uterine sarcomas, beyond a woman's uterus. The issues surrounding the morcellators have not only effected the companies that make them, such as Ethicon, but also companies such as Intuitive Surgical, which makes surgical robots for the early stages of hysterectomies, before morcellation takes place.
Refresh your medical device industry knowledge at MEDevice San Diego, September 10-11, 2014.
Chris Newmarker is senior editor of MPMN and Qmed. Follow him on Twitter at @newmarker.
Sign up for the QMED & MD+DI Daily newsletter.
You May Also Like
---