Injection Molder Enhances Hospital Bed Handles for Restraint-Free Environment
Injection Molder Enhances Hospital Bed Handles for Restraint-Free Environment
FDA-issued guidelines for hospital bed safety spur a manufacturer to redesign and optimize its product
Originally Published MPMN October 2009
ENGINEERING SOLUTIONS
Injection Molder Enhances Hospital Bed Handles for Restraint-Free Environment
FDA-issued guidelines for hospital bed safety spur a manufacturer to redesign and optimize its product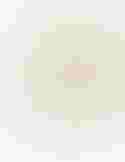 Using a new design approach, IPL was able to drastically reduce the number of parts required for a patient-assist handle for a hospital bed.
Between 1985 and 2006, FDA received an estimated 691 reports of entrapment associated with hospital bed systems—413 of which proved to be fatal. Occurring when a patient gets caught or tangled in the gaps in or around bed rails, mattresses, or frames, entrapment poses the most significant threat to elderly patients, especially those who suffer from frailty, uncontrollable body movements, or confusion.

Concerned with these entrapment events, FDA issued the Hospital Bed System Dimensional and Assessment Guidance to Reduce Entrapment in 2006. The new guidelines were developed to provide a safer, restraint-free environment focused on improving the quality of life, increasing patient independence, and enhancing caregiver safety. In response, Joerns Healthcare (Stevens Point, WI; www.joerns.com), a company specializing in beds for the postacute-care market, set out to redesign its Deluxe assist bed handles with the aim of compliance and the desire to optimize patient care by reducing risk. It partnered with IPL Inc. (Saint-Damien, QC, Canada; www.ipl-plastics.com), a producer of injection-molded plastic products, to get the job done.
Eager to get the redesigned product to market, Joerns established a challenging timeline. Both companies' engineering teams worked together, however, reviewing designs and developing adaptations to help move the project along. "The close collaboration with Joerns allowed IPL to provide resources to ensure expedited processes were put in place to ensure product launch within the deadline set forth," recalls Eric Godin, a technical sales representative for IPL Inc. "The typical timing of a project of this magnitude was cut in half by the collaboration of the team."
During the design process, IPL's technical sales staff and engineering team delivered support and knowledge, from finite-element analysis to rapid prototyping to full product development. For example, the original design concept for the handle consisted of molding two plastic shells joined together using screws onto a welded steel frame. However, IPL suggested a more-advanced design concept that would incorporate three different practices. Employing insert molding, the service provider was able to strategically place a steel tube that would allow customers to attach the redesigned handles to existing Joerns beds, including the EasyCare 5, 7 and 9; UltraCare 700-series; and UltraCare XT models. The steel tube was then overmolded in plastic using gas-assist technology to create the seamless assist design. Finally, IPL overmolded the product a second time in order to add a softer material in strategic areas, thereby enhancing patient comfort while ensuring a firm grip.
"Three technologies were combined in a unique way, resulting in a stronger patient-assist handle with a softer, comfortable feel," says David Genske, director of engineering, Joerns Healthcare. "By reducing the number of components from 37 to 11, Joerns Healthcare was able to minimize assembly, inventory management, service, and costs while producing a safe, ergonomic assist handle for the long-term care market."
For more engineering solutions stories, go to devicelink.com/mpmn/engineering
Copyright ©2009 Medical Product Manufacturing News
Sign up for the QMED & MD+DI Daily newsletter.
You May Also Like
---