SPOTLIGHT: Switches and Connectors
SPOTLIGHT: Switches and Connectors
Originally Published MPMN March 2001
SPOTLIGHT: Switches and Connectors
Pressure and vacuum switches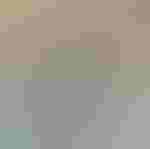 Precision snap-acting switches react to pressure or vacuum and send signals to electronic control systems. The switches feature miniature size, low differential, adjustable settings, various mountings, and good repeatability. They are single pole, double throw for normally open, normally closed, and common terminals. The standard rating is 15 A, and 0.1- to 25-A versions are also available. Adjustment ranges from 0.5 to 100 psi, or 2 to 28 in./Hg. Air Logic Pneumatic Components & Systems, 5102 Douglas Ave., Racine, WI 53402.
Nanominiature connectors

Nanominiature connectors with a 0.025-in. pitch are made of standard materials including PPS or LCP insulators and BeCu male contacts rated at 1 A. Optional anodized aluminum shells are available for enhanced durability and additional mounting flexibility. Both standard and custom configurations are suitable for applications in the medical and other high-tech industries. Omnetics Connector Corp., 7260 Commerce Cir. E., Minneapolis, MN 55432.
Modular connector system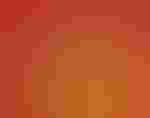 An interconnect system affords the opportunity to combine both power and signal functions. The Compodre system includes internal pods that can accept any combination of the manufacturer's Mini-Fit and Micro-Fit connectors. The system saves space and offers a cost-effective method to customize interconnects. It requires no tools for assembly, and polarized pods help prevent improper assembly. Molex Inc., 2222 Wellington Ct., Lisle, IL 60532.
DIN connectors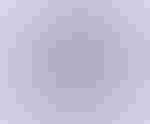 Fully shielded and watertight, a series of circular DIN connectors are IP 67 rated. Ten different pin combinations allow the connectors to be used in medical instrumentation and measurement, control, and communications systems. Available options include in-line cable-to-cable connectors, panel-mounted versions with solder contacts, and panel-mounted PCB connectors. Other connectors are available with IP 40 ratings and current capacities of 5 A. Lumberg Inc., 14121 Justice Rd., Midlothian, VA 23113.
High-density differential connectors
A high-density differential connector series supports data transfer up to 5 Gb/sec with less than 3% forward crosstalk at a 100-picosecond-pulse rise time (four pairs switching). According to the manufacturer, the Micro Giga connectors offer designers a better cost-performance ratio in high-speed systems than fiber-optic or coax interconnects. The connector series is initially available as a board-to-board, surface-mount plug and socket with a stacking height of 8 mm. The contact pitch is 0.75 mm with a 0.5-mm pitch between leads. Fujitsu Takamisawa America Inc., 250 E. Caribbean Dr., Sunnyvale, CA 94089.
Circular connectors
Circular connectors feature the Hypertac contact, which permits more than 100,000 duty cycles with no performance degradation. The units feature environmental seals, self-alignment, and two to five contact positions. A mated pair is securely held with a dual-latch system that is cam-released with a simple 30° twist and pull. All mating surfaces are finished in gold, nickel, or copper for good contact performance. IEH Corp., 140 58th St., 8E, Brooklyn, NY 11220.
Power cords

Medical-grade power cords feature solid, nickel-plated pins and crimped connections. The UL-listed and CSA-certified plugs have reinforced plug bases and semirigid PVC molding that provides good strain relief. Connectors are double insulated with floating phosphor-bronze contacts. Plugs and connectors are available clear or color matched. Feller US Corp., 68 Veronica Ave., Unit 5, Somerset, NJ 08873.
Circular connector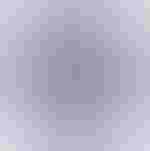 A 1- to 12-pin miniature circular connector is suited for handheld computer systems and medical instrumentation used in nonsterile environments. With preloaded PCB connectors, the Minicon component has a unisex shell that accepts male and female inserts. The rugged unit is secured by a push/pull locking system. Polarizing guides are constructed completely of metal. A chuck-type strain relief is standard, with additional strain reliefs available to handle a variety of cables. PC receptacles and environment-specific models can also be obtained. Neutrik USA, 195 Lehigh Ave., Lakewood, NJ 08701.
Bayonet connector
A high-density circular bayonet connector can be mated with MIL-C-26482 series-1 products. Constructed with a single-piece molded thermoplastic shell and insulator, the Sealok connector offers cost savings over some units with traditional metal housings. Contacts are two pieces, stamped and formed with a stainless-steel retention clip. Gold or tin plating is available for wire sizes of 20/22 and 24/26 AWG. All units feature metal coupling nuts. FCI Interconnections Group, 25 Grumbacher Rd., York, PA 17402.
Tactile switch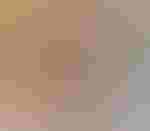 Accommodating design variations, a tactile switch uses a right-angle bracket for secure mounting. The 10-mm JB-series switch is constructed with a rubber seal that allows automated soldering and washing while preventing contact contamination. With a maximum power level of 125 mA at 24 V dc, the product is available in standard or high-operating-force versions. Dome contacts ensure crisp feedback and long product life. A choice of button or snap-on-cap actuators is offered. NKK Switches, 7850 E. Gelding Dr., Scottsdale, AZ 85620-3420.
Membrane switch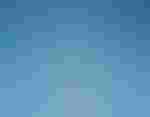 Low-profile membrane switches provide reliable input for medical and laboratory instrumentation. A proprietary sealing process keeps the units free from moisture ingress caused by cleaning materials. The seals are also resistant to harsh chemicals. Switches are produced to customer specifications. Silver Cloud Mfg., 525 Orange St., Millville, NJ 08332-5002.
Copyright ©2001 Medical Product Manufacturing News
Sign up for the QMED & MD+DI Daily newsletter.
You May Also Like
---