Your Guide to BIOMEDevice San Jose 2016
Your Guide to BIOMEDevice San Jose 2016
Network with your colleagues, meet with suppliers, and learn about connected health devices at the conference and expo to be held December 7 & 8, 2016.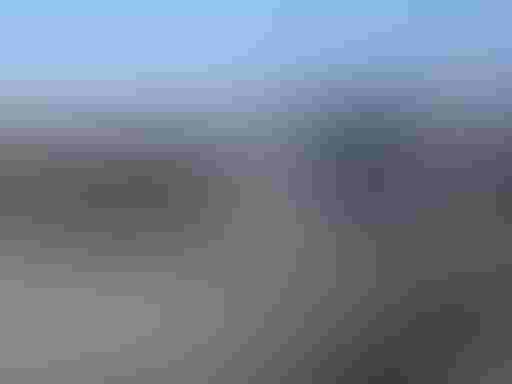 Network with your colleagues, meet with suppliers, and learn about connected health devices at the conference and expo to be held December 7 & 8, 2016.
Silicon Valley is one of the top seven centers of medtech innovation in the United States, according to Qmed readers. The area is a hotbed of high tech activity, leads the country in venture capital funding, and draws plenty of talent from nearby Stanford University. This December, it will also play host to the 10th annual BIOMEDevice San Jose conference and exposition.
Taking place December 7-8, the event will draw thousands of medical device professionals to the San Jose Convention Center for two days of networking and education. Here are a few goings-on you won't want to miss.
Explore the Keys to Connected Health Success
Silicon Valley ushered in the digital revolution, so it's fitting that this year's BIOMEDevice San Jose event will play host to the Connected Health Device Development Summit, a two-day conference with tracks covering how to overcome barriers to market entry for connected health devices and how to integrate your connected health device with ecosystems ranging from the hospital to the home.
Speakers hail from large, established device companies including BD/CareFusion, Stryker, GE Healthcare, and Philips, as well as scrappy startups like Livongo, which has developed a platform for managing diabetes, and HealthLoop, maker of an automated patient engagment platform. whose technology aims to make surgical tools smarter. Must-attend sessions include a case study from Apollo Endosurgery, which used a connected health platform to spur market adoption of its intragastric balloon, and a panel on what hospitals, physicians, and patients really need from connected devices featuring Kaiser Permanente's director of technology assessment and integration.
If you can't make the conference, there are still ample opportunities for free learning in the expo hall. Exhibitors will be on hand to share their expertise all day in the Tech Theater, or head to Center Stage for presentations on everything from addressing intellectual property concerns in medical device development to lean, compliant medtech product development.
Shop the Show Floor
With medical device makers increasingly doubling-down on innovation, they need trusted partners with proven capabilities to fill in the gaps in their skillsets. At the BIOMEDevice San Jose expo, you can meet with more than 300 exhibitors offering the latest products, services, and supplies to help overcome all your medical device design and manufacturing challenges.
Browse the tradeshow floor on your own or sign up for one of the daily innovation tours to join a small group led by a guide who will introduce you to a curated collection of suppliers centered around your specific needs. On Wednesday, we'll highlight medical materials, visiting exhibitors offering the latest in medical-grade polymers and alloys. On Thursday, check out the most innovative products in the hall by joining up with our Medtech Innovation Prize tour and vote for the most disruptive product or service on display.
The show floor also offers an opportunity to network with your fellow engineers, designers, and executives over drinks and snacks at the happy hour Booth Crawl and the opportunity to win prizes. We'll give away a free drone at the top of every hour.  
Learn from Other Industries
Some of the best ideas come from crosspollination, and BIOMEDevice San Jose is the perfect environment to compare notes with your counterparts in other industries. The event is collocated with ESC Silicon Valley, which will draw thousands of attendees working on everything from embedded hardware designs to the Internet of Things.
You can also gain inspiration from the all-new Designers of Things Showcase, where some of the most innovative minds in design will be on hand to demonstrate prototypes of their innovations. See the "world's lightest and most advanced" exoskeleton, check out a glove-controlled robot kit, and taste a 3-D printed pancake--it's all free on the show floor.   
Jamie Hartford is MD+DI's editor-in-chief and serves as director of content for medtech brands in UBM's Advanced Manufacturing Group. Reach her at [email protected].
[image courtesy of TIM WILSON FROM BLAINE, MN/WIKIMEDIA COMMONS]
Sign up for the QMED & MD+DI Daily newsletter.
You May Also Like
---