Wireless Device Integration Made Easier
Wireless Device Integration Made Easier
NEWS TRENDS

A device profile would create a common language among wireless-enabled devices like Nonin Medical's Avant 4000.
By 2007, Bluetooth-enabled medical devices should be able to wirelessly transmit patient data to other enabled medical devices and personal electronic devices. The Bluetooth Special Interest Group has formed a Medical Devices Working Group, which includes device companies. The group will create a Bluetooth medical device profile that will simplify connectivity between devices.
"The working group provides a forum for device manufacturers to get together and tailor a Bluetooth profile according to the unique requirements set forth by the medical industry," says Jayant Parthasarathy, PhD. "In the past, because of a lack of a standard profile, medical device manufacturers have resorted to developing proprietary protocols to communicate via Bluetooth. Proprietary protocols have often led to increased engineering efforts and costs on the part of manufacturers to get their devices to interoperate with other systems." Parthasarathy is senior design engineer of Nonin Medical Inc.'s new technology development group. Plymouth, MN–based Nonin Medical is part of the Bluetooth working group, and Parthasarathy is a cochair.

The profile was developed as a result of several trends in the medical industry, as well as in the Bluetooth electronics industry, says Bob Hughes, cochair of the working group. He cites a lack of communication between Bluetooth-enabled medical devices and a host device as being part of the problem. A medical device profile would create a common language among enabled devices, says Hughes, who is also the wireless standards architect with the Digital Health Group of Intel Corp. (Santa Clara, CA).

With the new profile, information collected from a medical device could be sent to cell phones, personal computers, or personal digital assistants (PDAs). It will support devices such as pulse oximeters, glucose meters, temperature sensors, electrocardiograms, cholesterol and heart rate monitors, and spirometers.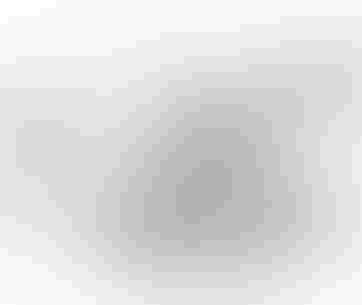 Bluetooth-enabled devices could allow patients to recover or monitor their health outside the hospital.
"It's a way of potentially reducing medical errors, streamlining workflow, and minimizing injury," says Albert DiRienzo, vice president of corporate research and engineering at Welch Allyn Inc. (Skaneateles Falls, NY), also part of the working group. This is especially true when you start to get into more-sophisticated devices that might be used in acute care settings, he adds. Interoperability between devices should give more power to patients and should help doctor's offices and clinicians, especially where there are nursing shortages. It will also make recordkeeping easier.

"Bluetooth-enabled telehealth products are expected to be integral to the reduction of healthcare costs. They may allow patients to recover or monitor their health at home and allow the elderly to age in place, contributing to a better quality of life," says Parthasarathy. As the reliability of the devices is proven, insurance providers will begin to provide reimbursement, he suggests. "The significant cost benefits of telemedicine cannot be ignored by those entities that ultimately pay today's soaring medical costs, namely insurers and governments. Reimbursement will contribute significantly to market growth but is unlikely without a standard Bluetooth profile supported by the industry."

Parthasarathy cites the following areas in which the profile could be used:
• Health Management: Users collect health data from a blood pressure cuff or pulse oximeter, for example, and wirelessly transmit it to a mobile phone or PDA. The information could also be sent to the patient's caregiver.
• Chronic Disease Management or Patient Recovery: Using a Bluetooth sensor, chronically ill patients measure vital health indicators on their own or with a caregiver via a Bluetooth computation engine (PDA, computer, or mobile phone).
• Medication Management: Patients receive reminders to take medication using a Bluetooth medication dispenser. If a medication isn't taken after several reminders, an alert is sent to the caregiver.
• Remote Biosensor Measurement: With a Bluetooth medical kit connected to a personal computer, patients have their health status checked from home by conducting a phone or video visit with their caregiver. Once the information is gathered, it is sent to the caregiver.
When forming the profile and data requirements, the working group will also take into consideration the Health Insurance Portability and Accountability Act, which protects the privacy of patient health information. The profile should be in the prototyping phase by the fall and is slated to be implemented in devices next year. "We think this is a really important start of something that will trickle to other areas of the [device] industry," says Hughes. "I believe it's going to be quite prevalent in a few years."
Copyright ©2006 Medical Device & Diagnostic Industry
Sign up for the QMED & MD+DI Daily newsletter.
You May Also Like
---