Top Doc: Wearables Solve a Problem Called December
Top Doc: Wearables Solve a Problem Called December
Top physicians are showing deep skepticism for wearables and the impact they can have on healthcare.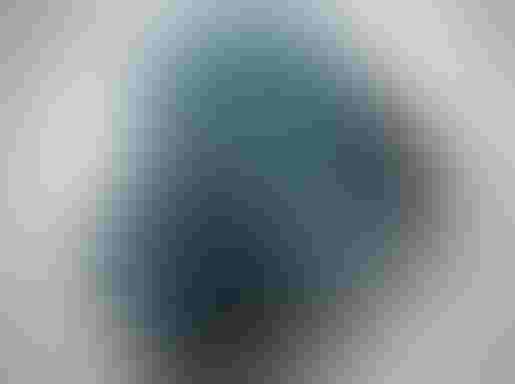 Top physicians are showing deep skepticism for wearables and the impact they can have on healthcare.
Arundhati Parmar
The skepticism toward wearables is coming fast and furious.
Dr. Robert Pearl, executive director and CEO of The Permanente Medical Group, part of Kaiser Permanente, roundly dismissed wearables at the recently concluded Partners HealthCare Connected Health Symposium in Boston, according to Mobihealthnews.
"Today, the majority of wearables solve a problem called December. Because in December you want to give someone a present and a Fitbit is about the right price," Pearl reportedly told the audience.
He added something that should concern digital health developers.
"I don't think very many of us want to have a thousand continuous traces of the patient's heart rhythm, and the last place we want it is inside the medical record," Pearl said.  
That sentiment is not surprising. Last week, Dr. Robert Schwartz, a well-known cardiologist with the Minnesota Heart Institute, said that he is aware that certain medical practices are flat out declining to accept third-party patient readings.
One reason for that is the fear of being sued. 
"There is a big problem with liability," Schwartz said. "A patient sends me an EKG with AliveCor and I don't do anything about it and the patient has a problem, am I liable for that?" Scwartz asks. "We need that to be worked out also given the possibility of litigation because otherwise some [medical] groups are saying that, "We are not going to accept any AliveCor or any outside readings for now.'"
But there is also a fear about a deluge of data.
"The challenge on the clinical side is 'What do I do with the data?'" said Ranndy Kellogg, chief operating officer of Omron Healthcare, a wearable developer, told the audience at AdvaMed in San Diego in early October. "There's may be too much data. What is the right data for what I need for that particular patient, that particular consumer. Just because I [as a consumer] can collect the data doesn't mean I need to sent it to my doctor."
Wearables and digital health need a dashboard of sorts where the data is presented in bite-sized fashion to help clinicians intervene quickly.  A Bloomberg terminal of sorts, is what Zia Agha,executive  vice president of clinical research and medical informatics at the West Health Institute, a nonprofit, independent medical research organization, once recommended as a way to boost clinical adoption.
But Permanente Medical Group's Pearl seems to doubt the usefulness of simply monitoring, which is the purpose of most wearables.
&ldquoI tell clinicians 'Find a patient you sent home tonight, that you would have been happy to send home tomorrow morning if they were to be monitored tonight'," he said, according to Mobihealthnews. "They can't find one, because you don't stay in the hospital to be monitored, you stay to be treated when the monitor says your vitals drop. You're there for the treatment, and that's why I think wearables will not have the impact people are saying."
While being skeptical of the value of wearables, Pearl does believe in a different end product of connected health and technology: Big Data.
""I think we have to understand that medicine in the 21st Century is actually a science," he said. "Most of the things that we do are science.We just don't follow it. The variation amongst individuals [in treatment decisions] can be three to five times. For medications there can be six or eight different ones. There is a best way, and we increasingly have the information to figure out what that is. And we're right now in the process of creating this pathway, utilizing the outcomes of the best physicians to now help everyone to advance."
Given his remarks, seems like MD+DI was wise in choosing its 2015 Company of the Year. 
Arundhati Parmar is senior editor at MD+DI. Reach her at [email protected] and on Twitter @aparmarbb
Hear about the promise of Big Data at Minnesota Medtech Week, Nov. 4-5, hosted by MD&M Minneapolis and LifeScience Alley. 
Sign up for the QMED & MD+DI Daily newsletter.
You May Also Like
---