Mourning What Could've Been but Never Was
Mourning What Could've Been but Never Was
This week in Pedersen's POV, our senior editor mourns her estranged mother, and explores the barriers keeping mental and behavioral health solutions from those who need them most.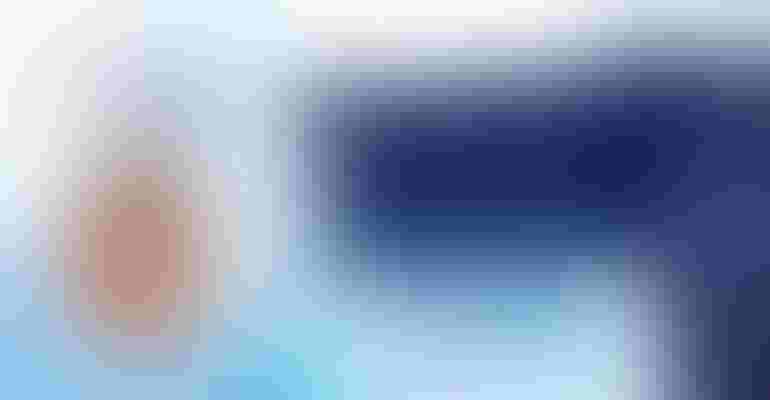 With each step that brought me closer to ICU Room 525 every muscle in my body screamed at me to turn and run. I probably would have if it hadn't been for my husband sending me strength through the squeeze of his hand. It was last Wednesday, and my estranged mother lay dying of kidney and heart failure.
I wasn't there to play the grieving daughter. But I did seek some semblance of closure for us both. That final step into the room was the first time in my life that words failed me. I think I blurted something stupidly awkward and obvious like, "Hi, I'm here."
My mother was intubated so she was unable to speak, but her eyes communicated that she knew who I was. Surprising us both, I took her hand while I racked my brain for something meaningful to say to the woman who gave me life but is also responsible for my deepest childhood traumas.
The rest of the visit was filled with long stretches of silence in between casual remarks about writing and about my son, the grandson she never met. I know the words she most wanted to hear, but I was unable to give them to her.
Although my mother eventually achieved long-term sobriety, she continued to struggle with an underlying mental disorder characterized by compulsive and pathological lying. She frequently fabricated stories and exaggerated details without a clear motive or external gain. I'm convinced she mostly believed her own lies. It was clear to me even as a young child that I would never be able to trust her.
As I stood by her side there in Room 525, the weight of untreated mental health disorders became even more apparent to me. The rage I used to direct at her, I now direct toward a healthcare system that failed her.
Maybe things would have been different for us if mental health hadn't been so stigmatized 50 years ago, or if psychiatric conditions and personality disorders were better understood and managed in the '60s, '70s, and '80s.
There is an emerging market of medical devices called prescription digital therapeutics (PDTs) that hold promise for an array of mental and behavioral disorders, including substance use disorder. These are software-based therapies delivered on mobile devices that are only available by prescription.
And yet, the barriers to access these clinically proven devices are tall and wide. Even after the Centers for Medicare & Medicaid Services established a new reimbursement code to describe prescription digital behavioral therapy, many insurance providers remain on the sidelines – preventing them from reaching the patients who need them most.
A company called Pear Therapeutics blazed a distinctive trail for PDTs, but even Pear fell to bankruptcy before it could convince more payers to cover the technology. I hope surviving PDT companies prioritize mental and behavioral health applications for their products, as Pear did. And I hope they fight hard against the barriers that stand in their way.
In the meantime, too many families are being torn apart by psychological trauma and unchecked mental disorders that all too often coincide with addiction and alcoholism.
Few people in my life know the full extent of abuse, neglect, and trauma I experienced while in my mother's custody. My husband is one of them. The aunt who raised me is another. As for the woman now lying in a hospice bed, I'm glad I was able to get closure in the end, and I hope my visit gave her some peace as well.
But I'm not grieving for someone I've lost. I'm grieving for what could have been but never was.
Sign up for the QMED & MD+DI Daily newsletter.
You May Also Like
---