Medtronic May Have Mistakenly Overemphasized Google As Rival
Medtronic May Have Mistakenly Overemphasized Google As Rival
Google is doing many health projects, but it appears that a Medtronic executive may have erred in overemphasizing the tech company's broader interest in healthcare.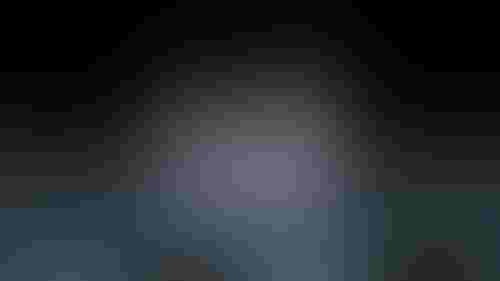 A Medtronic executive turned a few heads recently when he told MassDevice.com that when it comes to rivals, the medical technology company sees Google as its biggest challenger in the coming years.
That's right. Not Johnson & Johnson. Not Boston Scientific. And no, not Apple either, but the search giant Google.
While surprising, the statement is not completely coming out of left field. Experts have been talking about how Silicon Valley is poised to disrupt healthcare and medtech. There are plenty of examples of nontraditional firms innovating in healthcare these days.
Google itself is developing a glucose-sensing contact lens. It recently announced its digital health app platform similar to Apple's HealthKit and there are all kinds of health applications of Google Glass starting from improving electronic medical records to enhancing OR surgery. And then there is Calico, an independent company started by Google with the rather vague goal extend human life to which it installed the rockstar former Genentech CEO Art Levinson.
Yet, all those wishing for a heavyweight like Google to wave its magic techy wand and make healthcare problems a thing of the 2000s, may be sorely disappointed. It turns out that Medtronic may have assumed too much of the tech firm's interest in health when it crowned Google as its competitor par excellence.
Google is really not that into healthcare because it is so heavily regulated.
In an interview with venture capitalist Vinod Khosla, CEO of Khosla Ventures, that is precisely what Google co-founder Larry Page and Sergey Brin said. The event was the annual Khosla Ventures CEO summit. Here's the relevant portion from the transcript:
Vinod Khosla: Can you imagine, given your interests-- you've had some interest in health. There's some radical stuff there. Android is a natural platform for health. Mobile is, and health needs to be distributed and highly accessible - broadly, not just at the hospital. Can you imagine Google becoming a health company? Maybe a larger business than the search business or the media business?

Sergey Brin: I think it's, for sure, a larger business. In fact, Google X - for example - we do have the glucose reading contact lenses.

Larry Page: Which are very cool.

Sergey Brin: I don't wear them. Well, I don't wear contacts, so I don't have the need to measure my glucose. But they should be coming along pretty well. I'm very excited about that. Generally, health is just so heavily regulated. It's just a painful business to be in. It's just not necessarily how I want to spend my time. Even though we do have some health projects, and we'll be doing that to a certain extent. But I think the regulatory burden in the U.S. is so high that think it would dissuade a lot of entrepreneurs.

Larry Page: We have Calico, obviously, we did that with Art Levinson, which is pretty independent effort. Focuses on health and longevity. I'm really excited about that. I am really excited about the possibility of data also, to improve health. But that's-- I think what Sergey's saying, it's so heavily regulated. It's a difficult area. I can give you an example. Imagine you had the ability to search people's medical records in the U.S.. Any medical researcher can do it. Maybe they have the names removed. Maybe when the medical researcher searches your data, you get to see which researcher searched it and why. I imagine that would save 10,000 lives in the first year. Just that. That's almost impossible to do because of HIPPA. I do worry that we regulate ourselves out of some really great possibilities that are certainly on the data-mining end.
This could be seen two ways - first, as an indictment of what is wrong with the healthcare system given how executives at a company with infinite resources and clout are publicly saying it's just too hard to be in healthcare. Alternatively, it could be seen as a sign that non healthcare firms simply do not have the regulatory expertise to navigate the world of regulation and reimbursement in healthcare. 
In either scenario it's not good news, except maybe for Medtronic. Healthcare after all is an industry that sorely needs some disruption. At the very least, it will be interesting to see if these statements catches the attention of healthcare policy makers. 
 
[Photo Credit: iStockphoto.com user gulfix]
-- By Arundhati Parmar, Senior Editor, MD+DI
[email protected]
Sign up for the QMED & MD+DI Daily newsletter.
You May Also Like
---