Mayo Clinic Helping to Make 3D 'X-Ray Vision' a Reality
Mayo Clinic Helping to Make 3D 'X-Ray Vision' a Reality
Mayo Clinic & MediView XR Inc. are teaming up to accelerate development of augmented reality for surgical visualization & navigation.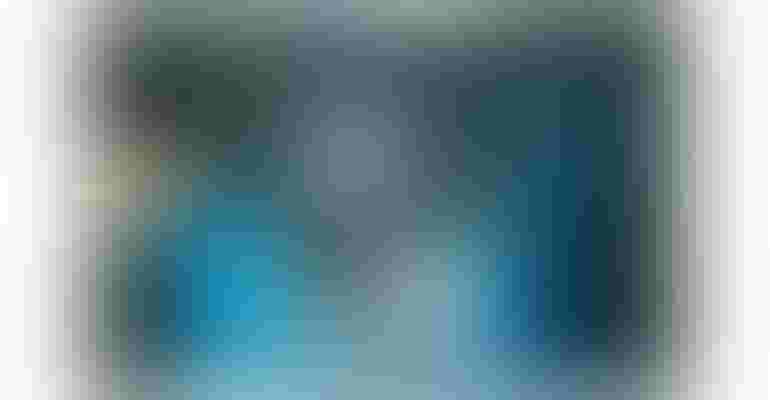 Image courtesy of MediView XR Inc.
MediView XR Inc. has enlisted Mayo Clinic to explore ways to advance its procedural augmented reality solutions. MediView's systems couple augmented reality with surgical navigation to equip surgeons and healthcare professionals with 3D "x-ray vision" through the skin for minimally invasive procedures, the company reported in a news release.
Using MediView's technology, clinicians can visualize 3D images of a patient's anatomy through an augmented reality headset along with displays of other procedural information to facilitate their surgical workflow. In addition, clinicians working at remote locations can join in real-time through shared visualization, supporting remote procedure collaboration and guidance.
According to MediView, the approach seeks to solve long-standing limitations of current 2D medical imaging technologies by providing patient anatomy visualization in 3D. Standard flat-panel monitors limit surgeons to 2D imaging and require them to look away from the surgical site, which can disrupt hand-eye coordination and can potentially impact the outcome of the surgery, the company shared. Real-time feedback could help ensure that surgical instruments are in the proper anatomical location.
MediView's 3D augmented reality visualization platforms can be used for a variety of clinical indications and anatomies. The company's XR90 is a visualization and navigation system for minimally invasive procedures for soft tissue and bone. It uses augmented reality to precisely overlay highly detailed and colorized 3D MRI or CT images of a patient's comprehensive internal anatomy, including organs, bones, and vasculature, with full depth and detail for the surgeon via holographic surgical navigation.
The company is also developing the XR50, which is an ergonomic and collaborative ultrasound imaging solution with a versatile holographic needle trajectory for needle-based procedures. Using Microsoft's HoloLens2 head-mounted display and the GE Vivid iq ultrasound system, practitioners can place and observe the ultrasound imaging anywhere in the room and can align their hands, patient, medical instrument, and imaging. The caregiver can also see ultrasound image projected from the probe and displaying the patient's internal anatomy, similar to a flashlight beam.
Neither the XR90 nor the XR50 has been cleared for use by FDA.
Sign up for the QMED & MD+DI Daily newsletter.
You May Also Like
---