Masimo Launches Health Watch for Consumers on a Limited Basis
Masimo Launches Health Watch for Consumers on a Limited Basis
The company plans to use consumer data and feedback from limited market release to improve the device. The watch is also being launched outside the United States for telehealth use.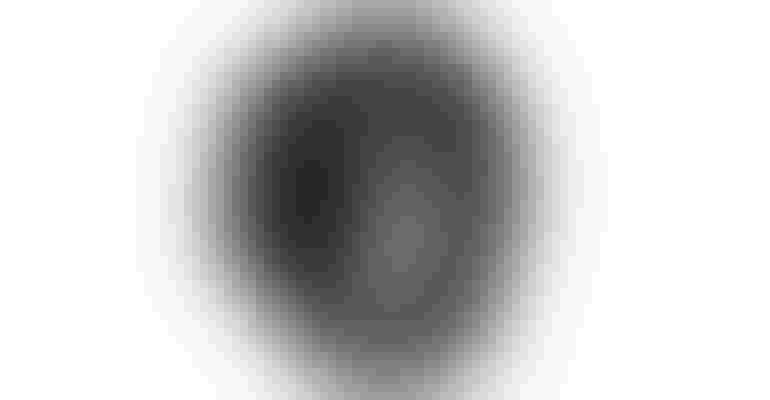 First came Fitbit, then came Apple Watch, and now there is the W1 health watch from Masimo.
The Irvine, CA-based company announced the limited market release of its W1 health watch for consumers. The watch is designed to provide continuous monitoring of multiple health parameters – including oxygen saturation (SpO2), pulse rate, perfusion index, PVi, and respiration rate, alongside step count and fall detection.
The limited market release coincides with the company's 33rd anniversary. Masimo was incorporated on May 2, 1989, as a garage startup intended to solve the problem of inaccurate and unreliable conventional pulse oximetry under real-life conditions such as patient movement. Today the company is best known for its Measure-through Motion and Low Perfusion SET pulse oximetry technology.
The limited market release of the W1 also comes as Masimo investors await more clarity about the Sound United acquisition and the company's recent supply chain challenges during Tuesday's earnings call. Sound United operates iconic consumer brands including Bowers & Wilkins, Denon, Marantz, Polk Audio, HEOS, Definitive Technology, Classé, and Boston Acoustics. The $1.02 billion acquisition closed in April, but medtech analysts say investors still have many questions about the deal.
It's also important to note that the Masimo W1 is not FDA cleared.
"We await more details on timing of a full market release, how impactful this product could be to [Masimo's] revenue, and potential consumer-focused synergies with Sound United," Marie Thibault, a medtech analyst at BTIG, said in a research note Tuesday in response to the W1 limited release news. "We also look for updates on the U.S. medical version of W1, which does not have FDA clearance.
For the limited market release of W1, Masimo is inviting a select group of early adopters to help evaluate and refine the product over the coming months. The company will provide up to 10,000 W1s on a first-come, first-served basis, at a 50% discount, to users who agree to the program details and to provide feedback and data to Masimo. For additional information and to express interest in the program, consumers can go to www.masimo.com/w1.
With this consumer release of W1, Masimo says it is bringing its expertise in medical monitoring, connectivity, and automation to consumers looking to take control of their personal health, including those wanting to fine-tune their athletic training and recovery, the quality of their sleep, and their overall physiological status. Paired via secure Bluetooth to the Masimo Personal Health smartphone app, W1 provides continuous health data and guidance with accuracy heretofore unknown in a wrist-based device, unlocking meaningful, actionable insights in the form of a wristwatch.
"As we celebrate our 33rd year, and as we embark on the next chapter of our expansion through the recent acquisition of Bowers & Wilkins, Denon, Marantz, Polk Audio and their home automation technologies, it is only fitting that we are today debuting the first wearable device to offer accurate and continuous physiological measurements based on the technology we've honed for use in hospitals for more than three decades," said Joe Kiani, Masimo's founder and CEO. "From our own original breakthrough technology, SET pulse oximetry, to our advanced hospital monitors like Root, to our Hospital Automation platform and its many innovative connectivity and remote monitoring systems, to our tetherless Masimo SafetyNet remote and home patient management and telehealth solutions, and now to W1, we are excited to be able to bring our technologies directly to even more people everywhere."
Masimo releases W1 for telehealth outside U.S.
Masimo is also releasing the W1 outside the United States for telehealth applications.
In addition to use by consumers, W1 is also available outside the U.S. for telehealth applications. For patients recovering at home after surgery or illness, as well as patients with chronic conditions (such as heart failure, COPD, or cancer), W1 may offer a convenient, reliable remote patient monitoring and telehealth solution. The W1 device enables wireless transmission of patient data to the Masimo SafetyNet smartphone app and Masimo's secure data cloud.
The device is already being used for telehealth monitoring at the Prince Sultan Cardiac Center in Saudi Arabia.
"We have begun using Masimo W1 with Masimo SafetyNet for remote patient monitoring of our chronic heart failure patients," said Dr. Aeer Bakhsh, head of the heart function unit at Prince Sultan Cardiac Center. "The watch is very comfortable to wear, and the continuous Masimo measurements give us confidence to help keep our patients safe."
Sign up for the QMED & MD+DI Daily newsletter.
You May Also Like
---