FDA Clears AliveCor to Detect Arrhythmia
FDA Clears AliveCor to Detect Arrhythmia
With FDA approval of its new algorithm, AliveCor's smartphone ECG becomes a diagnostic tool. Will mHealth as a whole follow suit?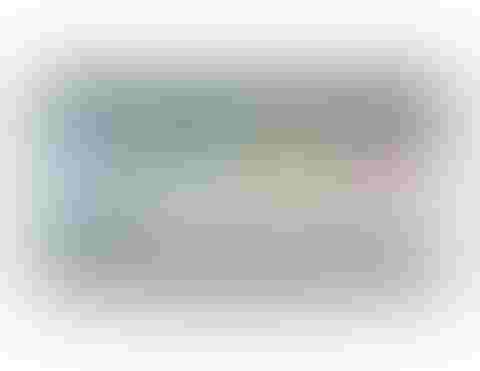 When MD+DI first reported on a successful study by AliveCor to examine the efficacy of its smartphone ECG to screen for atrial defibrillation (AF), a form of heart arrhymia, company CEO Euan Thomson said the company was also looking to develop medical-grade algorithms into the system to provide automated analysis. This month the company has announced a 510(k) FDA approval for the first algorithm of this type.
AliveCor also lets users consult with certified cardiologists. 
[image via AliveCor]
This algorithm, which is aimed at detecting AF, will be integrated into the new version of the AliveECG app that will be available in early September. "Current users will only need to update their AliveECG App through the App store. New users will just need to download the app. No new hardware is required and the app is free," Thomson says. The algorithm is capable of detecting symptoms of AF through AliveCor's ECG mobile heart monitor and alerting patients through AliveCor's analysis service. Users will also be able to confer with a U.S. board-certified cardiologist or their personal physician regarding the results. "We worked very closely with FDA to make sure that not only was the algorithm accurate enough, but that the appropriate controls were in place to ensure the intended users of the algorithm have the ability to get physician analysis of those ECGs as well," Thomson says.
The news that the AliveCor will soon become a full-fledge diagnostic tool will be of interest to mHealth critics who have questioned the efficacy of mHealth devices and apps particularly in the long term when the novelty has worn off for the patient. Speaking with MD+DI, Dr. Samir Damani a cardiologist at Scripps Health and a physician-entrepreneur, called devices like AliveCor as "cool" but not something that really positively affects costs and outcomes. Damani believes the true value for mHealth isn't in diagnostics but in behavior change.
Proponents would certainly argue with Damani that proper diagnosis is absolutely critical to behavior change and giving patients and doctors access to their medical data along with proper diagnosis is a key in spotting and changing patients' health trends in both the short and long term. "The ability to automatically detect serious heart arrhythmia using mobile technology has the potential to save lives, reduce healthcare costs and allow patients and their caregivers to make informed decisions about cardiac care," Thomson says in a press statement.
Thomson comments that AlivCor is also currently developing more algorithms that will allow its ECG to detect other cardiac conditions as well.
Create your free online surveys with SurveyMonkey , the world's leading questionnaire tool.
 -Chris Wiltz, Associate Editor, MD+DI
Sign up for the QMED & MD+DI Daily newsletter.
You May Also Like
---