Baxter Expands Eye Exam Capabilities
Baxter Expands Eye Exam Capabilities
The new image capture technology for eye exams will result in a more connected healthcare experience, according to Baxter president of Front Line Care.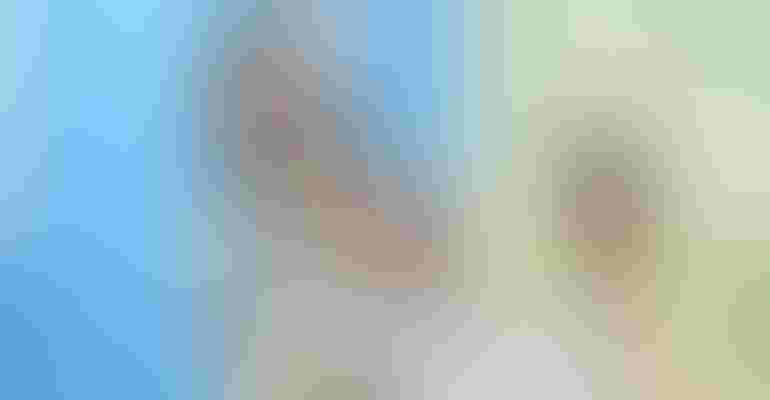 Image courtesy of Baxter International
Baxter International recently announced the launch of a new digital image capture capability for eye exams using its Welch Allyn PanOptic Plus Ophthalmoscope. The iExaminer Pro system captures the images on the PanOptic Plus and connects to the iExaminer Pro app, which securely saves the images. The images can then be used for consultation, specialist visits, as well as for tracking and trending purposes.
"The tool helps providers catch issues early on, in the primary care setting, and patients benefit by getting diagnosed sooner and receiving any follow-up care and treatment they may need in a timely manner," said Jim O'Connell, president of Front Line Care at Baxter, to MD+DI. "It also facilitates swift collaboration between primary care providers and specialists, an important factor for patients getting the care they need, when they need it."
The PanOptic Plus Ophthalmoscope features a 20x larger viewing area compared to a standard or pocket ophthalmoscope, has long-lasting LED illumination which cuts down on the need to replace the lamp, and includes quick eye alignment lights on the patient side of the device to direct gaze. The iExaminer Pro System can be added onto the device through an adapter that aligns the optical access of the PanOptic Pro to the visual axis of an iPhone camera to capture high resolution pictures of the fundus and retinal nerve. Those images can be stored in the iExaminer app in a patient file or can be emailed and printed.
"It really comes down to simplicity, speed, and collaboration — capturing images of the eye at the primary point of care allows providers to get the answers they need about their patient's eye health earlier in the patient's care journey, O'Connell told MD+DI. "Connected tools allow primary care providers to better connect with their patients and other care providers."
The iExaminer Pro has been in use with Baxter's Welch Allyn MacroView Plus Otoscope since 2021, and the addition of image capture capabilities for eye exams represents, according to O'Connell, the company's commitment to enhancing patient outcomes through connected devices.
"With Baxter products that reach front line care providers, we are always thinking about how we can bring patients closer to their health and enhance the experience on the clinician side," he said. "By digitally advancing devices that are used every day and delivering these tools directly into the hands of primary care providers, we can help reduce the time it takes for patients to get the answers they are looking for and the care they need. When you bake digitally enabled diagnostic tools into the primary care setting, the patient benefits, the provider benefits, and ultimately you are moving in a direction that makes care faster and more connected and collaborative. This means time is better spent for the patient and the provider."
O'Connell told MD+DI that he sees the integration of smart phones into medical devices becoming even more prevalent over the next few years, putting its demand down to patients and clinicians wanting a more connected experience in healthcare while still being efficient.
"We are seeing the demand for tools that provide a more connected experience, which makes sense when you think about the current healthcare environment. Clinicians providing care on the front lines, in primary healthcare settings, need tools at their fingertips that enable them to more easily and quickly connect with their patients as well as specialists," he said. "However, it is important to recognize that it isn't just about connectivity but rather secure connectivity. People — both patients and providers — want answers faster, and by digitizing the physical exam, clinicians can have a meaningful conversation right then and there about what's going on with their patient's health. And then if needed, they can send images quickly to a specialist. You are cutting out some of the in-between time it often takes for patients to get answers about their health. The intended result is that you have a more informed patient — someone who is more connected to their own health — and improved efficiency in the care continuum."
Sign up for the QMED & MD+DI Daily newsletter.
You May Also Like
---