With the help of new software, designers can simulate and retool molds before they reach production.
With the help of new software, designers can simulate and retool molds before they reach production.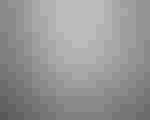 Simulation Solutions
With the help of new software, designers can simulate and retool molds before they reach production.
By David Bowen, MPMN Assistant Editor
C-Mold 3D Quickfill Simulates Hot- and Cold-Runner Systems
It is increasingly important for mold and part designers to be able to test the manufacturability of their designs before they reach the costly production stage. To this end, C-Mold (Louisville, KY) has created 3D Quickfill v99.7, a software application that lets them do just that, while also checking on cosmetic and structural concerns. 3D Quickfill is well suited for companies that make extensive use of CAD programs, since it works in conjunction with such solid modeling CAD systems as Cadkey, I-DEAS, Mechanical Desktop, Pro/Engineer, Solid Edge, and Unigraphics, among others. The modeling of the sprue, runners, gates, and mold cavity is done in CAD, while runner and gate design validation is done in 3D Quickfill, thus preserving the integrity of legacy data.
For mold designers, 3D Quickfill is equipped with the ability to simulate hot- and cold-runner systems, the impact of circular and noncircular gates, and a variety of mold cavity designs, including single-cavity, multicavity, and family molds. An option to assign multiplicity factors for mold cavities in order to receive multicavity simulation results from the modeling of only one cavity is also included. For part designers, 3D Quickfill is able to display sink marks on a solid model and clearly show the depth of each mark. Process engineers can use a pressure trace to inform the molder when to switch from filling the mold to packing it, how much pressure to use during packing, and when to turn the pressure off.
For more information, contact C-Mold at 502/423-4350.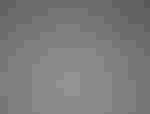 Mold-Masters Debuts On-line Design Software
The conventional mold design process involves a great deal of exchange between designers and suppliers before a finished product is arrived. In an effort to speed up back-and-forth information transfer, Mold-Masters (Georgetown, ON, Canada) has introduced its Merlin on-line design wizard, which allows users to design their hot-runner systems in real time. Merlin starts with the application wizard, which lets users enter their key application parameters, such as choice of plastic material, shot weight per nozzle, system type, and gating method, by means of a database-driven interface. Users are then guided through a process of selecting the components for the system, with a list of all the components users choose always displayed on screen. Users have the option of downloading files containing detailed geometry of the components at any point in the process from their entire product catalog. Formats usable are IGES, DXF, and AutoCad 13 DWG. A catalog search engine allows searching by catalog page number, product number, product type, and system type. Technical help in laying out the various factors is available at each stage of the design process. Once the process is finished, specifications can be submitted to a Mold-Masters project engineer for verification.
For more information, contact Mold-Masters at 905/877-0185.
NC Technology a Feature of Cimatronit
The latest CAD/CAM offering from Cimatron (Givat Shmuel, Israel) provides flexible data translation, hybrid design-for-manufacturing capabilities, and the latest numerical control (NC) technology. "The software is comprehensive, which means you can do almost everything, but it's still very easy to learn how to use it," says Bernd Schrenk, design department manager of Otto Manner Co. (Bahlingen, Germany). Cimatronit is 3-D-solids based, employing a parametric and fully associative approach. Active part design features include mold expert, which produces parting lines and parting surfaces using surface and solid data, and also splits a part into core and cavity, thus creating geometric elements to design elaborate shapes.
The Mold Expert feature creates a hybrid modeling environment, which incorporates surface and solid models into a single design, while a tool set enables the creation of detailed parts. The Q Split feature takes model surfaces or solids and separates them into their core, cavity, slider, and insert components. Among the drafting capabilities are multiobject control over colors, levels, hatches, and attributes; 3-D sectional viewing, with an unlimited number of independent views; and use of TTF fonts.
Cimatron's NC machining tool operates directly on design model data, generating precise toolpaths for complex parts on the shop floor. Among its features are the templates used to define preset technology groups, intelligent roughing functionality, high-speed milling with nonuniform rational B-spline (NURBS) interpolation output and specific cutting strategies, an integrated simulator that supports up to five-axis continuous milling operations, and a verifier that performs QA checks on the entire machining process. Cimatron NC supports milling from 2.5- to 5-axis work, as well as drilling, turning, punching, and wire EDM operations.
For more information, contact Cimatron at 905/639-0802.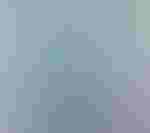 A Suite of Solutions Offered by PTC
The Pro/Engineer suite of solid modeling software from Parametric Technology Corp. (Waltham, MA) offers both simulation and production solutions for mold designers. For injection-molded plastic parts, the mold-filling simulation option requires the user to select the type of material and proposed gate-filling locations. What appears a few minutes later are an on-screen animation of the mold filling, a plot describing the moldability of the design, and the locations of the potential problem areas such as weld lines and air traps.
Paula Puglia, the principal plastics engineer for Digital Equipment Corp., remarks that "Amazingly, designers can take a solid model and analyze it directly—eliminating hours to days of modeling time." The simulation eliminates the need to create midplane geometry from complex solid models for accurate flow simulation, a process that is both difficult and time-consuming. If a part will not fill, the on-line adviser will recommend a fix to make it work. "The advisor portion of the software is even helpful to those designers who may not have a background in plastics," says Puglia.
For the design of mold assemblies, PTC offers a tool design option to be used in conjunction with Pro/Engineer that can create and modify complete mold and die assemblies. The user can create single or multiple mold cavities, inserts, and mold-base geometries based on design part definition, and then evaluate the parts needed using draft and thickness checks. Design part geometry can be directly referenced to create mold impression geometry. Parting surfacesand split molds can be broken down into their component geometries. Specific mold features such as sprues, runners, gates, and ejector pin holes can be created.
Other features include the simulation of the mold opening/ejection sequence with interference checking, compensation from isotropical and anisotropical shrinkage, and calculation of thefill volume and impression surface areas. The end result is a solid model of mold components that is associated with the design modeland is ready for tool-path generation and detailing.
Another production option is Pro/Moldesign, which works directly with Pro/Engineer to provide impression geometry modeling capabilities to the user. This feature supports a large variety of toolsfor the mold designer, among them draft checking with three-color or multicolor shading and nonuniformand uniform shrinkage compensation based on both model dimensions and scaling of the model.
For more information, contact Parametric Technology Corp. at 781/398-5000.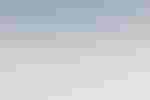 Mold Adviser Offers Early Evaluation of Design Iterations
A suite of products using 3-D imaging allows designers to visualize and resolve potential problems early in the design phase. Mold Adviser is the latest addition to the Plastics Advisers suite of molding simulation tools by Moldflow (Lexington, MA). Designed to be used alongside the Part Adviser in the early stages of mold design, Mold Adviser is 3-D-solids based and integrated with numerous CAD programs, allowing mold designers and tool builders the opportunity to quickly evaluate every design iteration.
Part Adviser provides rapid feedback on how modifications to wall thickness, gate locations, and other design changes can affect the manufacture of a part. Mold Adviser extends the functionality of Part Adviser by allowing users to create sprues, runners, and gates for single-cavity, multicavity, and family mold layouts. The mold designer can then analyze the plastic's flow through the complete system.
For more information, contact Moldflow at 781/674-0085.


Copyright ©1999 Medical Product Manufacturing News
Sign up for the QMED & MD+DI Daily newsletter.
You May Also Like
---