Overcoming the Latest Medical Device Design Challenges
Overcoming the Latest Medical Device Design Challenges
Calyxo's Eric Steuben will explore medtech design essentials in a panel discussion at BIOMEDevice Silicon Valley.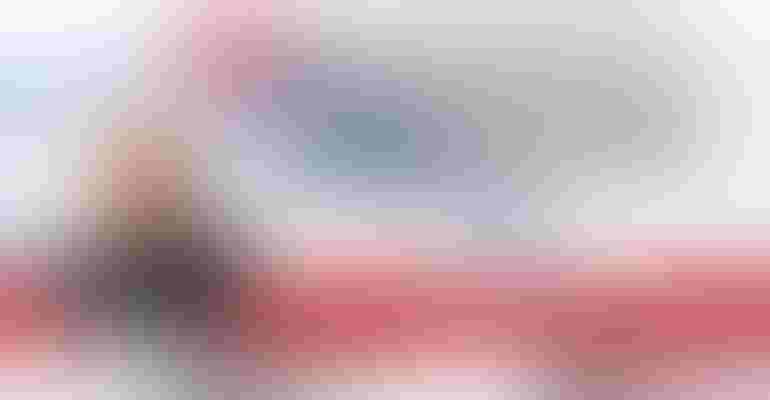 Adrienne Zepeda, Group Event Director, BIOMEDevice Silicon Valley
Technology is fundamental to modern society's existence. It helps people interact and collaborate, creates efficiencies, and helps solve complex problems—a statement that especially rings true in the healthcare field. Recent advances in medical technology have improved device functionality and made healthcare more widely accessible to the general population through the maturation of non-invasive techniques and home monitoring devices while fueling more stringent and standardized regulations, thus improving patient outcomes care.   
This rapidly evolving landscape caught the attention of FDA, for example, which recently released draft guidance of the Content of Premarket Submissions for Device Software Functions—encompassing Software in a Medical Device (SiMD) and Software as a Medical Device (SaMD)—in hopes the new document will promote the safe and effective development of medical devices that use software functions.
But before the end product is produced, there are many challenging considerations facing design engineers in order to manufacture a high-performing and reliable medical device that incorporates all this new, applied technology, including new iterations of the highly regulated landscape.  
Addressing these challenges and more at the upcoming BIOMEDevice Silicon Valley Smart Event will be Eric Steuben, SVP of operations at Calyxo. The must-attend regional event, held in-person December 8 and 9 at the San Jose McEnery Convention Center, is geared toward advancing digital health and personal diagnostics development and hosts educational content from the industry's most prominent players influencing the future of medtech and device design.  
With the event on the near horizon, I enjoyed sitting down with Eric, where we explored his upcoming session, "Panel: Essentials for Design Strategy - Be an Effective Front-end Collaborator," and what attendees can look forward to learning about.  
Great to speak with you Eric. You are speaking at BIOMEDevice Silicon Valley on a panel addressing the essentials for medical device design strategy. What can attendees expect to learn?  
Steuben: We have a fantastic panel with deep experience covering in-house and outsourced medical device design and development. Attendees will learn about challenges facing development teams, ways to overcome them, and tips to successfully move from concept to design to manufacturing.  
You bring more than 30 years of experience to the panel discussion. What are the changes you've seen over the years concerning medical device design? 
Steuben: Technology has driven some groundbreaking innovation. Some notable advancements that come to mind are 3D scanning (moving from the physical world to the digital world), 3D treatment planning, big data, artificial intelligence (all in the digital world), and 3D printing (moving from the digital world back to the physical world). Obviously, robotics has played a notable role in improving treatment outcomes; we can treat patients less invasively, in a safer manner, with much better outcomes—all while reducing healthcare costs to the overall system. I'm so proud to be part of this dynamic community. It gives me a bounce in my step to know I'm part of a movement making such a positive difference in people's lives. 
Where do you see the most opportunity? 
Steuben: I see tremendous opportunity to equip surgeons to achieve superior outcomes with better tools—through technologies like robotics, AI, imaging, improved usability, treatment planning based on prior cases, and automation of repetitive tasks. In general, anything we can do to focus more on leveraging the knowledge and expertise of surgeons and enable the medical devices to more intuitively and effortlessly facilitate better results. At the end of the day, it is all about better patient outcomes, less-invasive treatments, faster surgeries, and reduced cost. We can accomplish all of these things in tandem through technology and innovation. 
What excites you most about engaging with your community in person this December at BIOMEDevice?  
Steuben: Online meeting platforms have been an incredible tool for communicating during the pandemic, but there is no substitute for collaborating in person. The impromptu meetings, networking, and connections from an in-person event like BIOMEDevice are invaluable. I love seeing trusted colleagues and meeting new ones. Come join me at the show and please say hello! 
To attend the session, secure an Expo or Conference pass for BIOMEDevice Silicon Valley here. For those unable to participate in person, in addition to the in-person experience, educational sessions will be accessible via an online platform four weeks pre-and post-event. 
Sign up for the QMED & MD+DI Daily newsletter.
You May Also Like
---