How is Tissue Engineering Progressing in Europe?
How is Tissue Engineering Progressing in Europe?
Tissue engineering is an exciting field with the potential to revolutionize healthcare. An expert talks about how the field is progressing in Europe both in academia and commercially.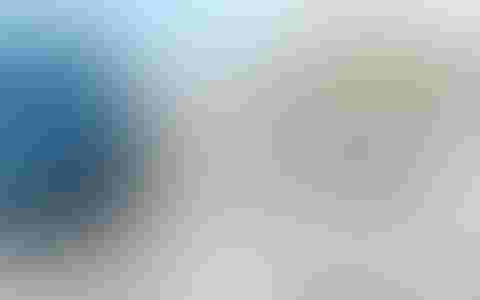 Henrik John
Tissue engineering has a lot of potential to transform the field of medicine.
Since the first hype in the early 2000s, a lot of money has been burned, but still only very few real tissue engineered products have found their way successfully in the market.
The question is why?
First of all we are talking about a Class III medical product, which has the highest requirements on biocompatibility testing according to ISO standard 10993. Secondly, we are talking about a "living" and/or pharmaceutical product, having an active biochemical interaction with the human body. So the classification of these products is the first hurdle on the way to the market.
And then there are multiple ethical, regulatory and financial difficulties too on the road to commercialization. For the certification of tissue engineering products, say a simple scaffold-based product with autologous cells like bioartificial cartilage or bone, it can take four years and about 4 million euros just for the clinical trials. This high upfront investment in time, resources and money implies that there must be a solid business plan supporting the commercialization of such products.
To be successful, a tissue-engineered product should be able to either offer an alternative to existing solutions or fulfil an unmet need, for instance in serving patients waiting for transplants. But that will be decades in the making as organs have the highest complexity of all tissues.
Nonetheless, here are some concrete examples of how tissue engineering is progressing in Europe.
In Portugal, Stemmaters is pursuing the combination of stem cells with biomaterials.

In the Netherlands, Dr. Lorenzo Moroni and his team at the MERLN Institute for Technology-Inspired Regenerative Medicine at Maastricht University is looking into functionalized scaffolds.

Also in the Netherlands, Clayton Wilson at CellCotec B.V., an orthopaedic medical device company, is dealing with the certification of a tissue-engineered product as a cartilage replacement containing autologous cells.

Tissue engineers at the Biomedical Institute of Basel University in Switzerland have replaced nasal cartilage tissue cultivated on collagen fleece.

A new biofabrication center is being built at the Utrecht Medical Center (UMC), in Netherlands.

Syseng is developing a Bioscaffolder tool for processing all kinds of biomaterials.
Stemmatters works at the intersection of cell biology and biologically inspired materials to solve unmet medical needs in human healthcare. They harness the potential of stem cells and combine them with proprietary biomaterials into advanced cellular based therapies. Their mission is to provide customized manufacturing and novel regenerative medicine products that help people counteracting degenerative and traumatic medical conditions.
The research group of the MERLN Institute for Technology-Inspired Regenerative Medicine at the Maastricht University (UM) will conduct top research in the field of tissue regeneration. The MERLN Institute specialises in bone and cartilage repair, with a particular focus on developing new technologies for regenerative medicine. These include "smart" biomaterials that lead to tissue regeneration through the patient's own stem cells.
The orthopaedic medical device company CellCotec is one of the few companies that has a tissue-engineered product in the market. The company uses a ground-breaking proprietary Cellular Regeneration Technology (CRT), providing single-surgery solutions for damaged articular cartilage in the knee. As such, CellCoTec has developed and certified, unique technology, which combines cell interaction with the use of a mechanically functional polymer scaffold in a single surgical intervention.
For skin cancer patients who have the tumor on the nose, tissue engineers at Basel University have developed a method to regenerate the missing nasal cartilage tissue after resection of the tumor. They took a healthy tissue sample from the nasal septum, isolated and proliferated the autologous cartilage cells and seeded them on a collagen membrane to achieve a 40 times larger, bioartificial tissue as the sample taken.
The regenerated cartilage transplant was shaped manually according to the defect in the nasal septum and successfully implanted. But regulatory hurdles impede the use of this procedure in patients who want this procedure but for another indication. Tissue engineering is a nascent field where standards are still developing.
At the Utrecht Medical Center in the Netherlands, the Utrecht Biofabrication Facility aims at expediting emerging biofabrication technologies in areas of regenerative medicine, 3D in vitro cell culture models and therapeutic treatments. Closely related to this is the world's first two-year biofabrication research master's program beginning September 2015.
The facility is a leading European knowledge center in the area of biofabrication and is equipped with a number of different bioprinting devices for creating three dimensional scaffolds and bioartifical tissues using additive manufacturing and combining biomaterials and cells. Amongst the equipment is also a BioScaffolder System, a technology I co-invented at the company I run, Syseng, in Germany.
The BioScaffolder is based on a computer controlled 3D-dispensing device that allows the creation of three-dimensional scaffolds from multiple materials. The scaffolds incorporate cells with complex internal architecture in a controlled and repeatable way by patented software.
Due to the availability of different types of dispense heads it is possible to process many different biomaterials from thermoplastic polymers to gels and fluids. Also jetting of thermoplastic polymers and processing of two-component materials is possible.
John will deliver a presentation of the future of tissue engineering June 11 as part of the MD&M East Conference and Tradeshow, June 9-11, in New York City.
Henrik John is CEO of Syseng, which has developed the BioScaffolder computer-aided tissue engineering system that can be used in the manufacturing of 3D scaffolds.
[Photo Courtesy of iStockphoto.com user belekekin]
 
Sign up for the QMED & MD+DI Daily newsletter.
You May Also Like
---