Don't Miss These MD&M Minneapolis Events
Don't Miss These MD&M Minneapolis Events
If you're heading to Minneapolis October 29 and 30 for the show, here are four happenings you'll want to catch.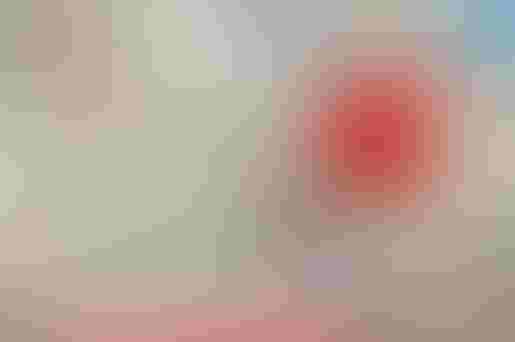 If you're heading to Minneapolis October 29 and 30 for the show, here are four happenings you'll want to catch.
Minneapolis has long been the center of the medical device universe, serving as a home to industry giants and startups alike. And on October 29 and 30, 2014, thousands of other industry professionals will converge on this important medical device industry hub for MD&M Minneapolis, the Midwest's largest medical design and manufacturing conference and exposition. If you're heading to Minneapolis for the show, here are five happenings you won't want to miss.
Conference Sessions
Stay on top of industry trends and developments by attending some of the educational sessions available at the event. This year's two-day, three-track conference features more than 40 expert speakers covering topics including 3-D printing, design ideation and innovation, cardiovascular devices, supplier quality, and more. The conference will be anchored by keynotes from industry leaders such as Olayinka James, chief information and security officer at Zimmer Holdings, who will take on the hot topic of medtech security challenges, and Mark D. Carlson, St. Jude Medical's chief medical officer, who will discuss the future of medical device innovation.
Informative Presentations
Even if you're not attending the conference, you can still take advantage of free educational activities on the show floor. Center Stage presentations include product teardowns of the iPad Air and Microsoft Surface Pro 3, and a primer on how to get your startup funded. Both days of the show will also include Tech Theater sessions featuring suppliers showcasing exciting developments and solutions relevant to the medtech industry.
Top Suppliers, New Technology
The heart of the MD&M Minneapolis event is the exposition, where some of the most innovative medtech industry suppliers and contract partners will be showcasing their wares and capabilities. If you're interested in wearable technologies, sign up to join a free innovation tour. Guide Bill Betten, vice president of business solutions at Logic PD and a member of MD+DI's editorial advisory board, will lead participants around to booths highlighting suppliers who can help you innovate in this exciting space.
Networking Opportunities
Perhaps the most valuable resource available at MD&M Minneapolis will be your fellow attendees. That's why the event features plenty of built-in networking opportunities to help you connect. Conference attendees can mingle with their peers over morning refreshments or join a drinks reception at the close of the first day's sessions. In the expo hall, you can participate in a free speed networking event that will match you up with 10 professionals who share your interests. This peer-to-peer networking session will be solicitation free to ensure you can make meaningful connections with your colleagues. 
—Jamie Hartford, managing editor, MD+DI
[email protected]
Sign up for the QMED & MD+DI Daily newsletter.
You May Also Like
---