Solenoid Valves Evolve With Medical Devices
Solenoid Valves Evolve With Medical Devices
Although their core technology is relatively simple, solenoid valves are getting smarter and more versatile, opening up more avenues for medical device designers.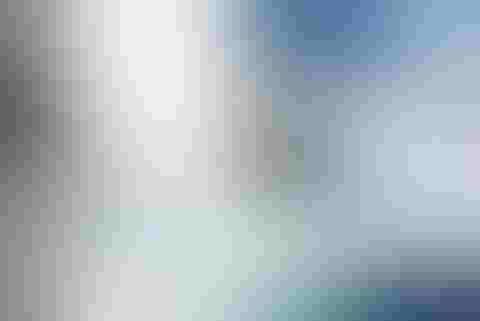 Paul Gant
From portable oxygen delivery systems and patient monitors to ventilator/respirators and diagnostic tools, pneumatic solenoid valves are widely used to control the flow, direction, and pressure of gases or fluids in medical devices.
Pneumatic components are used throughout the medical device industry, due in major part to their reliability and the cleanliness of compressed air for controlling the flow, direction, and pressure of gases (e.g., oxygen) or fluids being processed by a device. Solenoid valves are commonly used by medical device manufacturers for applications that require reliable and highly responsive miniature valves with extremely low leak rates to meet FDA standards.
The life sciences industry has a constant demand for high-performance devices that leverage advances in fields such as material sciences and electronics to improve device longevity and dependability. Solenoid valves are being widely used to help satisfy this demand. Some examples of the medical device applications in which solenoid valves are increasingly used are oxygen delivery systems, diagnostic equipment, patient monitors, ventilators/respirators, gas chromatography, and other equipment using flow-switching devices.
Recent improvements in solenoid valves are helping medical device manufacturers use energy more efficiently, build more compact and portable equipment, and manage issues such as heat dissipation more effectively.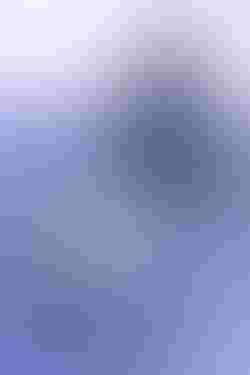 Solenoid valves are lightweight and compact in design, making them well-suited for portable medical devices such as oxygen concentrators and metered drug-delivery systems.
Reliable Performance
Solenoid valves are also commonly used in medical devices because they are relatively inexpensive, reliable, and simple to understand. A solenoid essentially consists of a wire wrapped around solid steel and iron. When current is passed through the coil, it becomes electromagnetically charged such that the movable core draws into the coil when current flows. This principle is used to make a switch or, in the case of a mechanical device, a valve.
Pressures in most medical device applications are typically lower compared with other pneumatic applications—often 1 bar or less—although some devices, such as ventilators, can require larger valves delivering 180 L/min of an air-oxygen mix at 2 bar or higher. It is this flexible range of options, combined with dependable, long-lasting operation, that has made solenoid valves well-suited to an expanding range of medical device uses.
For example, they form an essential component of dialysis machines, in which a pair of solenoid valves control the blood flow. An automated dosing machine that delivers medicine into the blood flow (either in a clinical setting or via a device worn by the patient outside the clinical environment) also uses solenoid valves to precisely meter drug delivery.
Solenoid valves offer medical device designers a number of technical benefits, as well as some key factors to consider in choosing the right component based on a device's required functionality and usage. These factors include the following:
Integration of electronics and pneumatics.
Lightweight and Compact
One of the leading reasons solenoid valves and other pneumatic components have long been used in medical devices is that they combine lightweight construction and simple, compact design to enhance medical device portability—a key requirement across many applications.
One area of solenoid valve technology that has recently been improving is the ability of manufacturers to custom-configure standard solenoid valve components to fit more readily into tight device configurations by reducing weight without sacrificing functionality. Along with more light-weight valve components, these advances continue to be driven by the needs of patients, healthcare organizations, and medical device manufacturers.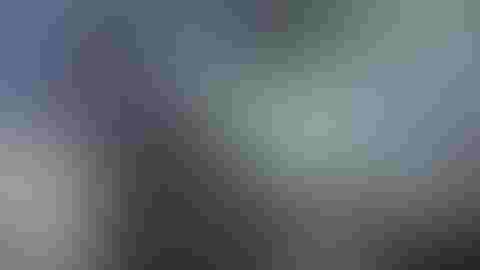 Digital technology now being incorporated into solenoid valves can be utilized to help document how the operation of medical devices such as surgical respirators and other operating room equipment contribute to therapeutic outcomes.
Energy Efficiency and Heat Control
Solenoid valves are electrically powered, leading to two key design considerations: power consumption and heat control. The most recent generation of solenoid valves are typically available in a broad range of power profiles. If a 1.1-Vcoil is the best fit for a particular valve, it is usually available as a standard variation.

This means designers can better match the solenoid valve to the power capacity of the medical device, which can help extend the battery life of portable devices. It can also help control the heat generated within the medical device. For equipment such as blood diagnostic machines, minimizing excess heat is crucial to prevent samples from being altered or contaminated and incorrect results being reported.
Modular Building Blocks
The compact, simple design of many solenoid valves makes them especially useful for manufacturers developing new models or equipment in pilot projects that need to be able to scale up (or down) the production run of the end product, depending on market demand.
Solenoid valves can be easily integrated into manifolds and other electro-pneumatic control subassemblies, whose production can be cost-effectively scaled up. For example, a surgical tool manufacturer recently developed the prototype of an ultrasonic aspirator used in conjunction with a grinding instrument by first flushing the incision area, then vacuuming blood and bone or tissue fragments through a handpiece.
A pneumatic control subassembly incorporating solenoid valves provides vacuum-level control and enables selection of either external air sources or an on-board compressor. If the device is successful, the solenoid valve's subassembly circuit and resulting subassembly may be easily altered for the best cost at various quantities in production.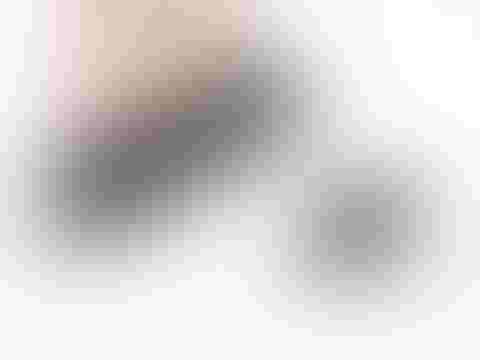 Solenoid valves, such as the Aventics DO10-MR and DO15-MR directional control valves, offer reliable, accurate flow control in a cost-effective technology that is easily configured into pneumatic manifolds.
Intelligent and Versatile
Initially, solenoid valves were relatively simple electro-pneumatic devices. However, many manufacturers now integrate microelectronics into the devices to make them more intelligent and enable them to use a variety of digital communications protocols, such as Ethernet IP or Profinet.
Many medical device manufacturers use serial bus communications to control all the components in their machines. In response, pneumatic component manufacturers have added bus interfaces and support for multiple protocols, so that solenoid valves can be configured as serial addressable valves on the device's bus in order to fully support closed-loop functionality where appropriate.
Smart Solenoid Valves for Therapeutic Outcomes
There has been a strong drive across the healthcare industry to leverage digital information from medical devices to help track and assess patient therapeutic outcomes and integrate that data into digital patient records more efficiently. In the near future, the integration of digital technologies into solenoid valves can contribute to this trend.
Digital technology now being incorporated into solenoid valves can be used to help document how the operation of medical devices contribute to therapeutic outcomes. Medical device designers can take advantage of these capabilities and use them to provide a competitive edge in their systems' performance.
Each time a solenoid valve is actuated by the medical device's controller, it can send back a response in the closed loop, confirming the valve's sequence. For example, a patient in surgery is on a respirator, which supplies a mix of air and oxygen during the procedure. The respirator has an oximeter that continually measures the level of oxygen in the blood; if the level drops below a preset, the system automatically sends a signal to a solenoid valve to adjust upward the level of oxygen being supplied.
In this scenario, an intelligent solenoid valve would communicate back through the control loop the valves' actuation and how much the level of oxygen was increased. This information can thus become part of the digital record of the patient's treatment, ultimately helping to ensure medical devices such as continuous positive airway pressure (CPAP) machines, portable oxygen concentrators, dialysis machines, and drug-delivery devices are properly providing the targeted therapy.
Benefits of Custom Design Support
Many suppliers of pneumatic solenoid valves have standard product portfolios. However, given some of the unique design challenges faced by medical device manufacturers—portability, energy efficiency, scalability, and use of digital data—it can be beneficial to work with suppliers who can develop more custom solenoid valve configurations to meet unique requirements.
This includes working with suppliers with engineering resources available to quickly adapt standard products to custom configurations (e.g., valve size, pressure, weight). Familiarity with integrating electronics into pneumatic components and experience integrating solenoid valves into complete pneumatic subassemblies is also a desirable capability to help meet desired functionality and cost targets.
While the pneumatic solenoid valves could be called relatively simple in their core technology, continued investment in their evolution makes them valuable and effective components for controlling the flow, direction and pressure of gases and/or fluids in today's medical devices.
Paul Gant is life sciences sales manager at Aventics Corp. Reach him at [email protected].

[images courtesy of AVENTICS CORP.] 
Sign up for the QMED & MD+DI Daily newsletter.
You May Also Like
---