Plug and Play Ultrasonic Coater Suitable for Stents, Other Applications
Plug and Play Ultrasonic Coater Suitable for Stents, Other Applications
Originally Published MPMN April 2007
HOTLINE
Plug and Play Ultrasonic Coater Suitable for Stents, Other Applications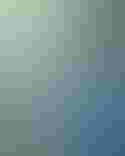 The Medi Coat ultrasonic coating system from Sono-Tek uses ultrasonic energy to shatter the liquid stream into tiny droplets.
More than 50 stent manufacturers are using an ultrasonic coating system from Sono-Tek (Milton, NY; www.sono-tek.com). Users of the Medi Coat equipment report holding coat consistency within 3% and transfer efficiencies of 30% to 70%. With older spray processes or dip coating, variations range from 5 to 7% and efficiency averages between 7 and 15 %.
"These [improvements] are especially important in stent manufacturing, since elution rate of the active agent depends directly on coating thickness," says Chris Coccio, president of Sono-Tek. "Higher efficiency means less overspray of a costly ingredient, translating directly to lower operating costs."
Unlike previous spray methods that can be difficult to control, ultrasonic atomization uses very controllable ultrasonic energy to shatter the liquid stream into uniformly tiny droplets. A low-velocity spray of these droplets produces a thin, straight spray pattern. Depending on nozzle selection, the spray pattern can be as fine as 0.010 in. wide, repeatable within 3%.
Stent coating can also be done in a nitrogen atmosphere with the Medi Coat system, according to Sono-Tek vice president Steve Harshbarger. "This is an option that can alter surface tension and help improve flow when the liquid gets on the stent," he says.
In a typical stent-coating process, the stent is mounted on a mandrel, which rotates and axially feeds the stent under the ultrasonic spray nozzle in a programmed cycle. The fine spray itself is creating by injecting the liquid into a very fine stream of inert gas exiting from the ultrasonic nozzle. Droplet size can be regulated down to a few microns, ±3%. The gas flow containing the droplets is 95% slower than in air atomization systems, which accounts for the lower overspray and closer control over coating placement and thickness. The focused gas stream then transports the spray down onto the stent.
Flow rates are set at between 20 and 100 µl/min, and line widths of the spray pattern are in the range of between 0.020 and 0.080 in. It usually takes several passes to build up to specified thickness, with the end point as indicated by weight gain.
Based on success in stent production, variations of Medi-Coat systems are in different stages of validation and reduction to practice for coating angioplasty guidewires with lubricants, glucose monitoring implants with antibiotics and electrolytes, and hernia-repair mesh implants with antibiotics and antirejection compounds.
Sono-Tek has recently introduced a production-scale version of the Medi Coat system that can coat up to eight stents at a time. Custom production-scale systems for other medical devices will also be offered.
Copyright ©2006 Medical Product Manufacturing News
Sign up for the QMED & MD+DI Daily newsletter.
You May Also Like
---