First Biopolymer Heart Valve Implanted in Humans Fares Well in Study
First Biopolymer Heart Valve Implanted in Humans Fares Well in Study
After a successful early feasibility study in the United States, the TRIA biopolymer valve will be studied globally, beginning in India.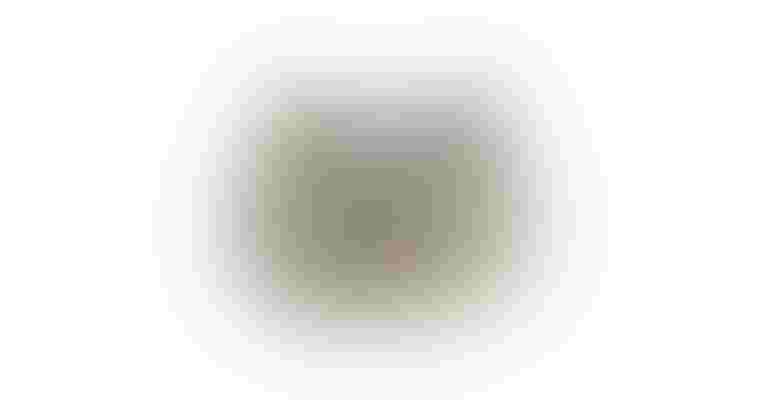 Image of the aortic TRIA valve courtesy of Foldax Inc.
The TRIA surgical aortic heart valve has met all of its primary endpoints at one year, including improvement in valve effective orifice area (EOA) and clinically significant improvement in New York Heart Association (NYHA) class and safety.
Developed by Foldax Inc., the TRIA heart valve combines the company's proprietary biopolymer, LifePolymer, with a design intended to resist calcification, withstand stresses and strains without failure, and restore patient quality of life without requiring the lifelong use of anticoagulants. According to the company's press release, the TRIA valves are the first and only valves to be robotically manufactured, reducing variability and enabling high precision, repeatability, and quality, while substantially improving the economics of heart valve manufacturing.
LifePolymer is a proprietary biomaterial that was developed specifically and exclusively for the TRIA valves, Ken Charhut, executive chairman of Foldax, told MD+DI. "It was purpose-built at a molecular level to withstand greater stresses than the human heart can produce and to be biocompatible and biostable in any valve position (aortic, mitral, etc.)," he continued. "In pre-clinical bench and animal testing, the LifePolymer leaflets have shown no calcification or pannus formation, virtually no thrombus accumulation, and negligible fibrin deposition. The TRIA valves have shown excellent durability and resistance to catastrophic valve deterioration even with deliberately-damaged leaflets, and excellent EOA and gradient performance."
Detailed one-year results from the early feasibility study, published in the December 2021 issue of the Journal of American College of Cardiology, showed that mean pressure gradients improved from an average of 33.3 mmHg at baseline to an average of 9.5 mmHg at one year. EOA increased from 1.2 cm2 at baseline to 2.0 cm2 at one year. The patients' NYHA classification, which is a functional classification of heart failure widely used in practice and in clinical studies, was improved and sustained, with 66.7% of patients designated Class I at one year versus 33.3% at baseline. No patients were NYHA Class III or IV at one year and there were no device-related deaths.
Next up is further study. "After promising outcomes from our U.S. early feasibility study, we are excited to expand our clinical study of the TRIA biopolymer valve globally, beginning in India. This study is the first step to commercializing our device outside of the U.S.," stated Frank Maguire, chief executive officer of Foldax, in a news release. "Our platform technology is well suited to one of the largest heart valve replacement markets in the world that has relied on mechanical heart valves to treat both aortic and mitral disease. The TRIA valves are designed to be uniquely durable while sparing patients from the negative consequences of blood thinning medication. Additionally, our robotic manufacturing process allows us to consider in-country manufacturing with the same precision and quality as our U.S.-based manufacturing."
Charhut told MD+DI that "the Indian clinical trial is not referred to as a global trial, but this trial will be the first use of the TRIA valve outside of the U.S. and signals our intent to expand globally over time. Our robotic manufacturing process – which is unique among heart valve manufacturers – provides us with an advantage when considering global expansion, as it allows us to manufacture in-country with the same precision and quality as we have in the U.S. We are able to produce our valves robotically because the biopolymer leaflets can be consistently manufactured with precise thicknesses, unlike tissue valves; this is designed to achieve a valve with predictable lifetime performance."
Sign up for the QMED & MD+DI Daily newsletter.
You May Also Like
---