Fiber-Optic Catheter Pressure Transducer Developed for Low-Cost Applications
Fiber-Optic Catheter Pressure Transducer Developed for Low-Cost Applications
Originally Published March 2001
HOTLINE
Fiber-Optic Catheter Pressure Transducer Developed for Low-Cost Applications
Device efficacy is not affected by bent wires or electrical interference
Using the proprietary white-light interferometric interrogation technique, a fiber-optic MEMS device provides in vivo blood pressure, intrauterine, and intracranial measurements in disposable or reusable applications. Fiso Technologies (Sainte Foy, QC, Canada) introduced the pressure transducer at the recent MD&M West trade show in Anaheim, CA.
The Model FOP-M-055-300 device was developed to satisfy the medical industry's need for an extremely small catheter-tip pressure transducer that would not be affected by electrical interference, according to company president Claude Belleville. Sporting a 0.55-mm tip and 0.25-mm cable, the device is insensitive to cable bending and high levels of electromagnetic and radiofrequency noise "that typically plague physiological measurements," says Belleville. It also minimizes inaccurate readings, he adds, "because of its proximity to the measurement site."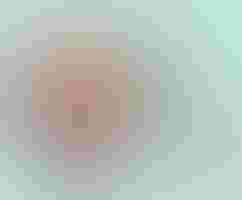 The fiber-optic disposable blood pressure transducer combines the advantages of tip-catheter and external invasive transducers.

Integrated into a catheter, Fiso's pressure sensor exhibits a 50-Hz frequency response. Other designs rely on technologies that are less sensitive to frequencies. In addition, the pressure sensing element may be situated at some distance from the measurement site, thereby running the risk of generating inaccurate readings, according to Belleville.
The sensor is accurate at 25°C to ±1% of the reading or 1 mmHg, whichever is greater, and exhibits low drift over time. Temperature sensitivity over the 20–80°C range is Available in large volumes, this pressure transducer is designed to mate with the company's fiber-optic signal conditioner interface. Read-out interfaces are designed to be integrated into the customer's system; they can also be incorporated with existing monitors.—Norbert SparrowFor more information, contact Fiso Technologies Inc., 2014 Jean-Talon N., Ste. 125, Sainte-Foy, PQ G1N 4N6, Canada; phone: 418/688-8065; fax: 418/688-8067; e-mail: [email protected].
PCI Product Line Features Scalable Image and Signal ProcessingAccelerated processing benefits medical imaging applicationsA PCI-based family of solutions for scalable digital signal and image processing combines RACE++ interconnect architecture and Motorola Power PC 7400 microprocessors with AltiVec processing units. Available from Mercury Computing Systems Inc. (Chelmsford, MA), each VantageRT 7400 module comes with a full set of software for real-time image and signal processing applications, including an integrated development environment, multiprocessor communication libraries, and algorithm libraries optimized for the AltiVec processing engine. Applications expected to benefit from the systems include new medical imaging modalities such as multislice computed tomography, digital x-ray, and interventional imaging.According to director of product marketing Richard Jaenicke, the system "satisfies a growing demand for scalable digital signal and image processing in a PCI system. The flexible RACE++ communications fabric implements two RACE++ pathways into each VantageRT 7400 module, providing more than ample bandwidth for keeping these processors fed with data for optimum performance."The VantageRT 7400 uses RACE++ to connect multiple processors on multiple modules into a single multiprocessing system. RACE++ is a high-bandwidth switching fabric, using multiple nonblocking crossbars to route transactions between processors or between processor and input/output. Designed to meet low-latency real-time data transfer requirements, each RACE++ connection has a 267-Mbyte/sec bandwidth. The architecture is scalable, allowing users to increase bandwidth by adding processors and crossbars up to 4.2 Gbyte/sec for a 16-module configuration.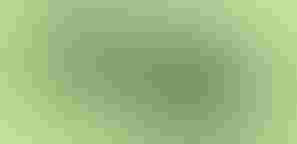 The VantageRT 7400 provides high-bandwidth performance in a PCI-64 form factor product for real-time imaging, video, and simulation applications.
On the top edge of each base module are two RACE++ ports, paths for RACE++ communications with other boards, and an SCSI III connector that is used for connection to devices such as a SCSI disk array. On the bottom is the PCI-64 edge connector that fits into both PCI-64 and older 32-bit PCI slots. The base module also supports the connection of a daughtercard—either a standard 64-bit or 32-bit PCI Mezzanine Card daughtercard or a RACE++ daughtercard built to the same form factor.The two RACE++ ports on the tope of the base module provide 533 Mbyte/s of peak data transfer access for interconnecting multiple boards. PCI Interlink modules, each containing a RACE++ crossbar or PCI Interlink cables, are used to connect boards, forming the RACE++ interconnect fabric. The PCI Interlink modules are used in side-by-side pairs to cover both RACE++ ports. Each module connects to four boards via over-the-top ports and can connect to four more boards via ribbon cables attached to its wing ports. Wing port cables can be used to connect Interlink modules to each other for larger configurations.System performance is enhanced by AltiVec vector processing units that operate on up to 4 floating-point numbers or up to 16 integers with a single instruction, improving performance of computationally intensive applications. Mathematical routines optimized for AltiVec run three to five times faster than those utilizing a scalar floating point unit.—Katherine SweenyFor more information, contact Mercury Computing Systems Inc. at 199 Riverneck Rd., Chelmsford, MA 01824. Phone: (978) 256-0052 Fax: (978) 256-0852.
Tyvek-Based Packaging Material Peels Back CostsThe material is thinner than conventional Tyvek yet offers similar advantagesManufacturers can now specify cost-efficient peelable packaging for small-volume medical devices without forgoing quality. A collaborative effort between DuPont Deutschland (Bad Homburg, Germany) and Sengewald (Halle, Germany) has resulted in a new packaging system that combines DuPont's Tyvek 2FS, a new uncoated plastic fabric, and Sengewald's peelable bottom web. Traditionally, Tyvek materials have only been used to package heavy and high-value medical products because of their high cost, while coated paper was used for smaller-volume, less-demanding medical products. The new Tyvek 2FS offers manufacturers the possibility to pack simple products in a Tyvek-quality package. As well as being suited for the packaging of simple goods, the DuPont-Sengewald system can also be used for high-value medical products. The material is thinner than conventional Tyvek, but still provides the same advantages including tear resistance and protection from bacteria.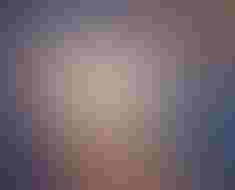 A peelable bottom web combined with Tyvek 2FS plastic fabric provides a Tyvek quality package at a feasible cost for small-volume medical products.
In addition, the soft-peel material offers greater air permeability than the coated variant, which shortens the gas sterilization and aeration processes. The combination of materials also allows for cleaner peeling. Typically, nonsterile fibers become detached when the top sheet is pulled off peelable packaging. In the soft-peel system, there is less damage to the Tyvek 2FS surface, thus reducing the number of detached fibers.Sengewald offers a range of extrusion, coextrusion, laminating, printing, and pouch-making services. A Class D cleanroom is on-site, and the company is certified to DIN ISO 9001 and DIN EN ISO 14001. For more information, contact Sengewald at Kreisstr. 16, Halle/Westfalen D-33790, Germany; phone: +49 5201 707080; fax: +49 5201 708205; e-mail: [email protected].—Jamie Graham


MPMN home pageCopyright ©2001 Medical Product Manufacturing News
Sign up for the QMED & MD+DI Daily newsletter.
You May Also Like
---