Will M&A Rescue J&J's Device Business from the Doldrums?
Will M&A Rescue J&J's Device Business from the Doldrums?
Johnson & Johnson's medical device and diagnostics business continues to disappoint analysts. Will an acquisition or two help save the day?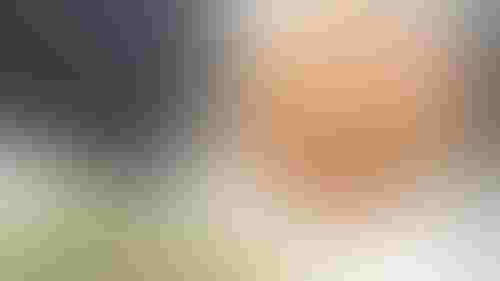 Johnson & Johnson's medical device and diagnostics business continues to disappoint analysts. Will an acquisition or two help save the day?
Arundhati Parmar
Johnson & Johnson reported 2nd quarter earnings Tuesday, and the medical device and diagnostics segment underwhelmed analysts again.
Globally, the medical devices segment had revenue of $6.36 billion, down 12.2% over the same period a year ago. Even excluding the effects of currency fluctuations, revenue fell 4%. Analysts had expected the diversified healthcare company to garner $6.44 billion in its devices business in the second quarter.
In fact, the segment has underperformed the broader market for at least the last six quarters, according to Danielle Antalffy, an analyst with healthcare investment bank Leerink Partners. Some believe this means some M&A is likely.  
Why has the device business, which now accounts for 35% of the company's overall sales, faltered even as the broader market appears to be stable and even rebounding to some extent?
A review of analysts reports and the transcript of the call from Seeking Alpha reveal that Johnson & Johnson has lost share to smaller competitors in the spine and trauma areas in addition to losing market share in the atrial fibrillation space to St. Jude Medical and Medtronic. Here is a chart from RBC Capital Markets' Glenn Novarro showing how each part within the broader device business has performed. All areas are showing decreases from the second quarter of 2014.

The expensive Synthes acquisition — Johnson & Johnson coughed up $19.7 billion to buy it in 2012 — has not paid off as richly .... at least not yet. Meanwhile, Johnson & Johnson has been strategically selling off underperforming businesses - for example the OrthoClinical Diagnostics busienss was sold to the Carlyle Group last year. And by the end of this year, the Cordis unit, which pioneered the drug-eluting stent business, will become part of Cardinal Health. 
So, what next? Analysts speculate that the company will engage in some M&A activity to help its device business along.
The medical device business presents an opportunity for "long term sales growth reacceleration," notes Antalffy of Leerinnk Partners.
"In our view, further reshaping is ahead, likely in the form of M&A as well as longer-term efforts through partnerships -- i.e.,
the ongoing robotics initiative with Google," she wrote in a research note Tuesday.
That partnership with Google is a reference to the two companies teaming up to create a robotic surgery platform, but details of that are scant and will likely not have an effect on the device segment's revenue for years to come.
Novarro of RBC Capital Markets also believes M&A will help the company boost its growth, although he does't mention specifically the medical devices business.
In the past, J&J has said it sees opportunity in the general surgery area of the hospital as a place for growth. On Tuesday's earnings call executives said healthcare utilization has been growing for the past four quarters both in the number of admissions and in the number of surgical procedures.
If J&J does go out to shop, the $15 billion war chest it has will surely come in handy.
"...when we see strong innovations that really make a difference for patients that also where we feel it offers a great complement to one of our existing franchises or frankly a platform for significant growth into the future, we have got the balance sheet, we have got the wherewithal to make those investments and that's always the priority for us and will remain so into the future," said Alex Gorskly, chairman and CEO of the company, according to a transcript of the call from Seeking Alpha. 
Arundhati Parmar is senior editor at MD+DI. Reach her at [email protected] and on Twitter @aparmarbb 
To learn more about medical devices and trends in the marketplace, attend the two-day MEDevice San Diego, September 1-2 
Sign up for the QMED & MD+DI Daily newsletter.
You May Also Like
---