Top 4 Medtech Marketing Trends of 2015
Top 4 Medtech Marketing Trends of 2015
As labs and hospitals try to cut costs, knowing how to effectively sell your medical device products will be key.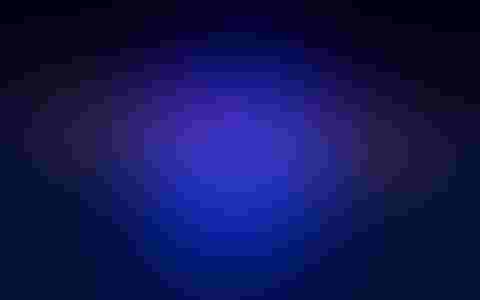 As labs and hospitals try to cut costs, knowing how to effectively sell your medical device products will be key.
Dana Drissel
Faced with uncertain funding and ever-increasing costs, laboratories and hospitals are more prudent than ever regarding the equipment they purchase. As such, marketing and sales professionals in the scientific instrument and medical device markets must clearly communicate their product differentiation and value at every touch point.
From a marketer's standpoint, this means there is a tremendous increase in the need to deliver experiences that inform customers and partners about the specific differentiated value of the company's products and solutions, not simply their features and functions.

This will require taking a new approach to marketing and communications with a focus on measurable outcomes. Successful companies will seek to accelerate revenue growth by transforming their approach to how they will globally launch and bring to market new solutions. Here are four medical marketing trends that marketers will begin to see intensify in 2015.
Acceleration of Product Knowledge Transfer and Sales Onboarding
According to Qvidian, on average it takes sales representatives up to nine months to get up to speed on a product line and roughly one year to become really effective in selling those products. In 2015, medical marketers must use disruptive marketing technologies to accelerate internal product education and reduce the time it takes for sales channels to effectively communicate product value and competitive differentiators. The end result could equal a decisive competitive advantage and huge financial gain (increasing revenues by millions of dollars).
To accelerate product knowledge transfer, innovative medical marketers are turning to interactive storytelling applications to clearly articulate both value and competitive variation by making pertinent product information more readily available to the sales channels in a way that's engaging. Key features of these applications include the following:
Immersive interactive storytelling solutions that speak to multiple constituents in the buying ecosystem (doctors, technicians, lab directors, CFOs).

Interactive 3-D product models (with sales crib notes) to help quickly convey competitive product differentiation.

Localized content for globally dispersed sales channels.

Real-time content updates, so that all users have the latest information at their fingertips.

Cross-device accessibility to support global training (mobile, tablet, web, laptop, touchscreen).

Online and offline accessibility.

Simplified access to relevant collateral, videos, and presentations that are imperative to sales success.

Ability for salespeople to rank the popularity of content within the application (videos, presentations, PDFs, etc.) to provide users with a quick snapshot of the most effective sales tools.

Adjusting for Globalization
The medical device sector will experience growth in emerging markets (e.g., China, India, Russia, and Mexico) over the next few years, which means these markets could drive the medical industry for decades to come.
The increasing number of mergers and acquisitions (M&A), joint ventures (JVs) and other collaborative business models means that companies with disparate marketing solutions will need to synergize their local operations with global requirements. The ability to create a consistent message internationally (on the devices or browsers of preference in that geography) is a game-changer for brand marketers, as the concept of "glocalization"—thinking globally but acting locally—becomes their mantra.
This capability must also be customized locally to those instruments, assays, and procedures that are approved (or pending approval) in each geography, so as to ensure regulatory compliance everywhere.
Regulatory Compliance Will No Longer Result in Boring Marketing Content
Yes, you read that correctly. Medical device marketing tools and collateral can now become digital interactive experiences that also comply with regulatory standards. So step away from the printed op-techs and fact sheets that cause prospects' eyes to glaze over and start to integrate more seamlessly within your marketing content.
Interactive marketing content invites customers to create their own journey, based on their specific needs, helping them make more informed buying decisions. A recent study revealed that product knowledge retention increases from 20% to 75% when prospects are able to drive their own interactive sales experiences.
Today, the digital experience is so realistic and precise that you can get very finite details on 3-D product demonstrations that mimic the medical devices exactly (both looking and behaving like the actual product). A study conducted by Mondo, revealed that 80% of companies plan to increase their digital marketing budgets, with half of that number increasing them between 5–10%. As this trend continues to emerge, it is vital that medical companies incorporate these interactive 3-D product models into their sales strategy to differentiate themselves from the tough competition.
Telling Your Value Story Effectively
In both 2013 and 2014 medical companies claimed that their No. 1 pain point was the "inability of their sales team to communicate the value story." So it only makes sense that companies in 2015 will get away from price-based selling and begin to talk about the value of their products and services. Medical device companies are turning to interactive storytelling applications that facilitate an engaging dialogue with the prospect, rather than a presentation to the prospect.
These applications have a nonsequential order to them, which makes the buying experience very personalized. The buyers have the opportunity to be in the 'drivers seat' and guide themselves through the sales journey. Buyers in the medical field specifically are not being sold on the price of a device or product, but rather on how that device or instrument can deliver unique value-add, resulting in more competitive wins.
Without a crisp, consistent way to articulate a competitive positioning that highlights customer benefits, companies fail to capitalize on their true differentiators, resulting in lower sales or reduced prices, with long and expensive sales cycles.
Exercise these top trends and let 2015 be your year to shine.
Dana Drissel is senior marketing director at Kaon Interactive.
[image courtesy of STUART MILES/FREEDIGITALPHOTOS.NET]
 
Sign up for the QMED & MD+DI Daily newsletter.
You May Also Like
---