Studies: IABPs Don't Benefit Patients and PVADs Need More Research
Studies: IABPs Don't Benefit Patients and PVADs Need More Research
A pair of studies found that intra-aortic balloon pump therapy did not improve mortality in heart attack patients and calls for more study of percutaneous ventricular assist devices.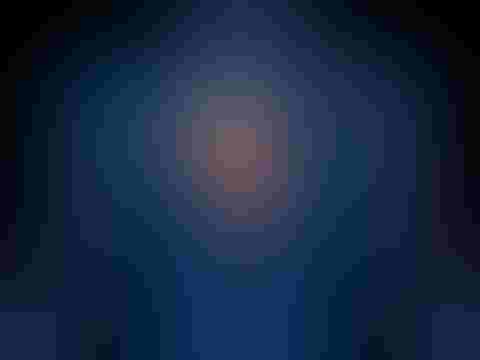 Marie Thibault
A pair of studies published this week in JAMA Internal Medicine found that intra-aortic balloon pump (IABP) therapy did not improve mortality in acute myocardial infarction (AMI) patients and called for more randomized clinical trials on the use of a competing technology, percutaneous ventricular assist devices (PVADs).
In an editor's note accompanying the studies, Joseph Ross, MD, MHS, of Yale University School of Medicine, wrote that "despite limited clinical evidence to support their use, these high-risk medical devices have been rapidly adopted into clinical practice."
IABPs are commonly used to treat patients who are suffering from an AMI—a heart attack, essentially—and have gone into cardiogenic shock, unable to pump blood appropriately. These devices are intended to help improve the patient's circulation and blood perfusion through inflation and deflation of the balloon. IABPs are reportedly use in approximately half of AMI patients with cardiogenic shock.  
PVADs are a newer technology that originally looked to IABPs as a predicate device for the 510(k) approval process. These devices do the work of the heart by pumping blood and can achieve cardiac output of up to 5 liters per minute.
In the PVAD study by Khera et al, "Trends in the Use of Percutaneous Ventricular Assist Devices: Analysis of National Inpatient Sample Data, 2007 Through 2012," the authors found that PVAD use increased 30-fold as IABP use fell. More recent decline in IABP use can be chalked up to the findings of a trial published in Lancet in November 2013, called "Intra-aortic balloon counterpulsation in acute myocardial infarction complicated by cardiogenic shock" (the SHOCK II trial). This trial showed no mortality benefit from IABP therapy in AMI patients with cardiogenic shock.
This week's IABP analysis by Ahmad et al in JAMA Internal Medicine, "Intra-aortic Balloon Pump Therapy for Acute Myocardial Infarction: A Meta-analysis," largely reiterated the findings from SHOCK II, concluding that IABP use in randomized clinical trials did not improve mortality for patients, no matter whether they had cardiogenic shock or not. 
Maquet, a subsidiary of Getinge AB and a large maker of IABPs, did not immediately return a request for comment.
Ross said in an e-mail, "the reason we rated this paper of high priority and decided to publish it, despite the SHOCK trial findings, was because of the persistent use of these high-risk devices and others like them in the face of poor quality evidence to support their use. This synthesis of the full body of research, including specifically examining shock versus non-shock outcomes, provides a clear assessment of the current state of the science on these high-risk devices."
PVAD seems to be benefiting from the decline in IABP use. According to the JAMA Internal Medicine study on PVADs, the adoption of PVADs was widespread, increasing from 72 hospitals using the technology in 2007 to 477 hospitals in 2011. Penetration of the technology also increased, from no hospitals performing 10 or more PVAD procedures annually in 2007 to 102 with that level of volume in 2011.  This increase in PVAD adoption can be seen in the recent tremendous growth of the Impella product, a PVAD sold by Abiomed Inc. Over the last two years, U.S. Impella quarterly sales have grown 67%, from $31.1M to $51.9M.
The majority of PVADs are used for cardiogenic shock or AMI patients, with the JAMA study noting that 67.3% of PVAD recipients had this diagnosis. In the analysis conducted by Khera et al, a mortality rate of 28.8% was seen in PVAD recipients, with an even higher mortality of 47.5% in cardiogenic shock PVAD patients. Mean hospitalization costs for PVAD patients were $85,580 and for shock PVAD patients, $113,695. 
IABP patients were more likely to have cardiogenic shock and undergo a bypass surgery as opposed to PVAD patients, who were more likely to have a PCI procedure. In the PVAD study's propensity-matched analysis, PVADs were linked to higher mortality than IABPs. The JAMA study points out the rapid adoption of PVAD and states, "Given the high mortality, associated cost, and uncertain evidence for a clear benefit, randomized clinical trials are needed to determine whether use of PVADs leads to improved patient outcomes."
One type of PVAD, Abiomed's Impella 2.5, just received FDA premarket approval (PMA) in late March, though the device has had 510(k) clearance for several years. It is actually the first hemodynamic support device with a PMA indication for use during high-risk percutaneous coronary interventions (PCI), but the company has not yet announced filing of a PMA supplement for an indication covering use in AMI patients with cardiogenic shock. While the JAMA study mentions other types of PVADs, including the TandemHeart from CardiacAssist Inc., the timing of the publication is particularly noteworthy because it comes on the heels of the Impella approval.
The device, originally cleared under a 510(k), was reevaluted under the 515 Initiative and is now the first hemodynamic support device with a PMA indication for use during high-risk percutaneous coronary interventions. FDA's 515 Program Initiative was started in late 2009 to tackle the remaining 26 Class III "grandfathered" device types that were originally regulated as Class III devices but followed the 510(k) process instead of the PMA process. Impella 2.5 fell into a device category that was reconfirmed as Class III devices under the 515 program, so had to follow the PMA process for approval, though the devices remained on the market during the review process.
Though a new trial was not required, FDA reviewed a wealth of data on Impella 2.5, covering 1,638 Impella 2.5 patients and medical device reporting from almost 14,000 patients. The data included results from the U.S. Impella registry, the PROTECT I, and PROTECT II trials.
The PROTECT II trial was a randomized clinical trial that was stopped in December 2010 because an endpoint was triggered. Many onlookers criticized this as a failed trial. Management explained at the time that the endpoint was triggered because release of CK-MB enzyme, an enzyme typically associated with a heart attack, was seen in Impella patients. This was found to be associated with the higher use of rotational atherectomy—a procedure done to clear clogged coronary arteries—in Impella patients. The trial's principal investigator, William O'Neill MD, then at University of Miami, said in a press release at the time, "It is interesting that operators felt that they could do more complex interventions once randomized to Impella..."
Ross said that he understood the 515 Impella 2.5 clearance was decided using PROTECT I and II data. Noting that he has not see any other publicly available supporting material and that PROTECT II did not meet its primary effectiveness endpoint, Ross said in an e-mail, "if this was the extent of the clinical evidence submitted, I do not think it provides strong evidence of safety and effectiveness to support widespread adoption."
An Abiomed spokesperson said in an e-mail, "the Impella 2.5 just received FDA PMA approval for High Risk PCI, which means that it has demonstrated safety and effectiveness. As the highest standard for FDA regulatory approvals...this approval was based on the demonstration of the ability of Impella 2.5 to improve clinical outcomes such as MACCE (major adverse cardiac & cerebrovascular events) and quality of life over the IABP."
The spokesperson went on to note that another recent article, "National Trends in the Utilization of Short-Term Mechanical Circulatory Support: Incidence, Outcomes, and Cost Analysis," by Stretch et al in Journal of The American College of Cardiology showed PVADs associated with better mortality rates at lower costs while IABP therapy showed the opposite.
Impella is in a number of medical society guidelines at varying levels of recommendation, including the 2013 International Society for Heart & Lung Transplantion Guidelines for Mechanical Circulatory Support and 2013 American College of Cardiology Foundation and American Heart Association Guidelines for the Management of Heart Failure.
Marie Thibault is the associate editor at MD+DI. Reach her at [email protected] and on Twitter @medtechmarie. 
[Image courtesy of COOLDESIGN/FREEDIGITALPHOTOS.NET]
Sign up for the QMED & MD+DI Daily newsletter.
You May Also Like
---