Senseonics Q323 Financial Report: Eversense Adoption Remains Concern for Analysts
Senseonics Q323 Financial Report: Eversense Adoption Remains Concern for Analysts
Despite reported positives, past struggles commercializing the product continue to worry experts.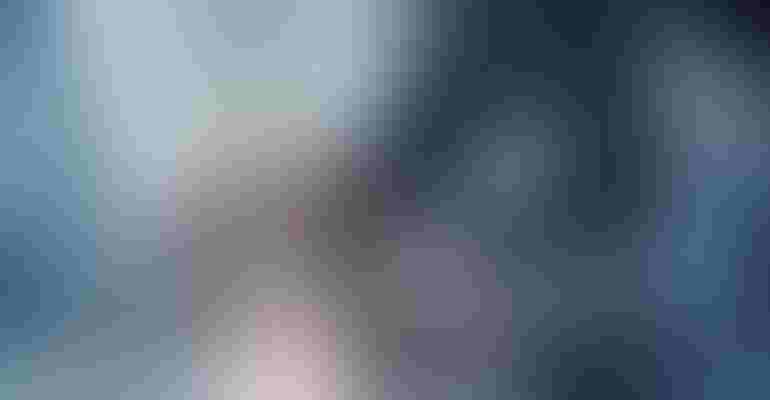 Tippapatt / iStock via Getty Images
Senseonics Holdings, a medtech company focused on continuous glucose monitoring (CGM), recently reported its financial results for Q323, including mixed results compared to the consensus forecast.
The report stated that the company saw a total revenue of $6.1 million compared to $4.6 million year-over-year. Specifically in the United States, revenue was $3.9 million in Q323 vs $1.9 million in Q322. Revenue outside of the US came out as $2.2 million vs $2.7 million in Q322.
Senseonics gross profit came in at $1.2 million, an increase from $0.8 million same time last year. The company said the increase was mostly due to an increase in revenue as volumes increased, according to the press release.
"The increase in gross margin was primarily driven by an increase to revenue as our volumes increased, which covered a greater portion of our fixed manufacturing costs," said Rick Sullivan, Senseonics CFO, on the earnings call, according to SeekingAlpha transcripts.
Additionally, there were increased sales, marketing, general, and administrative expenses in Q323 by $0.1 million year-over-year, to $7.4 million, as a result of managing "other development and clinical trials of next generation technologies," according to the release.
Research and development expenses increased by $1.8 million in Q323, to $12.8 million. Net loss was reported as $24.1 million or $0.04 per share in Q323 compared to $60.4 million, or $0.13 per share in Q322. Net income increased by $36.3 million because of embedded derivatives, fair value adjustments, and the exchange of a portion of the 2025 notes, according to Senseonics.
Cash, cash equivalents, and short and long-term investments were $125.4 million and outstanding indebtedness was $45.8 million as of Sept. 30, 2023.
The company said that they expect full year 2023 global net revenue to "be at the midpoint of the previously provided $20 million to $24 million range," Sullivan said. "Our guidance reflects increased expected patient growth, which is expected to continue to accelerate through the end of the year and a decrease in Senseonics share of Eversense revenue under the collaboration agreement in 2023 compared to 2022 based on both sales growth and being further along in the partnership."
Eversense is Senseonics' CGM that reads through a small sensor placed under the skin of the upper arm. The smart transmitter then sits above the sensor and sends glucose data to an accompanying app. The company has a collaboration agreement with Ascensia connected to the Eversense system.
BTIG analysts Marie Thibault and Sam Eiber reported they are maintaining a neutral rating for the company as concerns remain about Eversense adoption, which they noted had the potential of iCGM designation in Q124, with the analysists citing ramp and valuation concerns. Senseonics submitted the designation request to FDA during the previous quarter.
"While we like the Eversense technology, we cannot yet say with certainty that adoption trends are nearing an inflection point," the analysts wrote. "We think a longer-duration sensor and iCGM designation will make the technology more appealing to a broader segment of the population, but until we see robust, sustained adoption of Eversense, we see a steep climb to reach the sales projections for 2024 and beyond. SENS shares also remain at the high end of its peers on an EV/Sales basis. We remain at Neutral due to these ramp and valuation concerns."
They continued, "We acknowledge the large market opportunity for the Eversense platform, but do not think a premium valuation multiple is warranted given the company's past challenges in commercializing the product and the remaining risks related to commercial execution with its partner."
Sign up for the QMED & MD+DI Daily newsletter.
You May Also Like
---