New Zealand Sensor Startup Aims To Help Measure Body Metrics
New Zealand Sensor Startup Aims To Help Measure Body Metrics
A New Zealand sensor company wants to work with medical device makers to develop advanced sensing devices that can measure soft structures of the human body.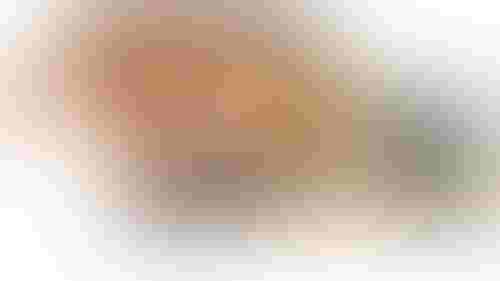 StretchSense makes sensors that can be used to assess how sports injuries are healing
Executives from StretchSense, an Auckland, New Zealand-based sensor company, were in Chicago in October to attend AdvaMed'a annual conference and make some headway into the U.S. medical device industry.
The company aims to bring what it believes is an advances sensor technology to device manufacturers but wants to skirt the arduous regulatory process. In other words, it wants to work with device makers interested to use its sensors to develop a custom medical device, but will not be involved in getting FDA approval if required.
"We are focused on being a sensor company and where our technology is good, is measuring soft structures," said Todd Gisby, chief technology in an interview in Chicago. "Our sensors are made up of tiny polymers that have a soft effect."
In fact that he believes that is the chief differentiation between StretchSense and better-known U.S. startups like MC10 that are also developing flexible and stretchable electronics and have companies like Medtronic as investors. 
"Probably the simply way to define what we do is that we make rubber bands with bluetooth on them," he said.
Gisby said the most obvious application of the company's technology would be in the rehab and sports injury space where data on how a person's body is moving is required. 
"We are making that more objective by putting numbers to it, whereas before this was evaluated very subjectively," Gisby said.
The first product, which will be in the healthcare industry is expected to debut in 2015, Gisby said. But the company, which currently has 11 employees is looking at non-medical applications of the technology too. Still, Gisby declared that the medtech market is an attractive one.
"It's a more difficult market to enter, but it has much higher margins," Gisby said. 
Here is a video with more details:
[Photo courtesy of StretchSense website] 
-- By Arundhati Parmar, Senior Editor, MD+DI
[email protected]
Sign up for the QMED & MD+DI Daily newsletter.
You May Also Like
---