New Models of Open Innovation Crop Up
New Models of Open Innovation Crop Up
Open innovation platforms are being fueled by advances in technology, changes in healthcare and the recognition that individuals can come up with innovative solutions to difficult healthcare problems.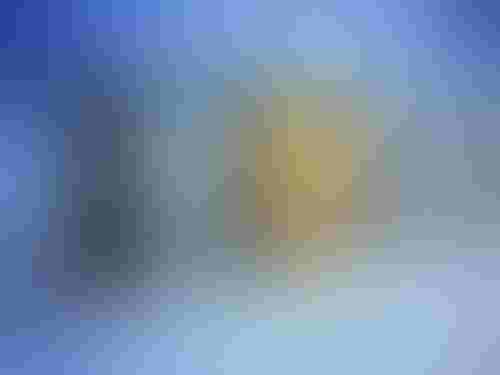 Arundhati Parmar
Innovation has largely been concentrated in research labs and within the walls of a corporation.
Now, the concept of open innovation - where ideas are sourced from outside an organization - is gaining currency. The likes of Johnson & Johnson, IBM and 3M in other industries have launched open innovation programs in recent years to tap into talent beyond its doors, according Peter M. von Dyck, CEO of eZassi.
EZassi provides an open innovation software solution that can be embedded into a corporate website allowing the corporation — in this case, a medtech company — to review submissions from inventors, entrepreneurs, startups, universities, and even physicians who are eager to have their ideas be commercialized. It's beneficial for medtech companies who are looking to reduce their R&D costs while also getting an early and first hand look at innovations that people are coming up with, von Dyck belives.
In using eZassi's software as a service platform, companies "in essence get this new horsepower on their own website dedicated to innovation acceleration and partnering," von Dyck says in an email.
While eZassi, which von Dyck founded in 2009, leverages software to allow corporate customers to launch open innovation programs, another company, Edison Nation Medical, is offering a different take on open innovation. 
Founded more than three and a half years ago, the company runs a web portal where it accepts idea submissions, evaluates the technologies from an intellectual property standpoint, medical efficacy standpoint and then decides whether to further develop them for commercialization.
Edison Nation Medical has found a partner in Carolinas HealthCare System, which not only is an investor, but also a customer. Many of the ideas that Edison Nation Medical decides is worth pursuing can be tested in that healthcare system. If the product is deemed worthy of being brought to market, Edison Nation Medical looks at two options - one, incubate the idea and create a new company, or two, license the technology to a medtech company that will bring in it in house for developmed and commercialization.
"We only generate revenue when we are successful in commercialization and that's where we would split the royalties at least 50% with the inventor that came up with the invention or the idea," explained Bobby Grajewski, president of Edison Nation Medical in Charlotte, North Carolina. "Depending upon how developed the technology is, depending on where it stands and the effort that is going to be needed to bring that product to market, we'll share at least 50% of any royalties or any monies that we receive for that technology with the inventor, maybe even more so if the product is further developed before it comes to us."
Grajewski believes that what separates Edison Nation Medical from other open innovation websites is that the submissions are entered confidentially and not in a public forum like crowdsourcing websites.
"The problem with [crowdsourcing] is that because it is in a public forum … it's much more difficult to then secure the intellectual property around an idea," he says. "[Especially] in an industry such as healthcare where often times it takes a significant amount of investment and time to bring a product to market, if you are not able to secure the intellectual property effectively, you will ultimately not be able to ascertain the full value of your invention."
Intellectual property is a potential pitfall of open innovation platforms.
In an article that  von Dyck, co-authored for Bloomberg BNA's Patent, Trademark and Copyright Journal, he writes that "companies implementing open innovation platforms must establish and maintain a reputation of trustworthiness and be viewed as a reliable development partner for external innovators to overcome their IP apprehensions."
For Edison Nation Medical, securing the intellectual property becomes key especially when it takes on the task of running with an idea and forming a company around it.
One such company is the Guardian OR. A medical sales rep noticed that a lot of medical equipment in the operating room was being accidentally thrown away in the haste to sterilize a room, clean it and get it ready for the next surgical procedure. Grajewski puts the figure of such waste at $50,000 - $60,000 per year per per operating room. The rep came up with a rough concept and submitted the idea to Edison Nation Medical.
After researching the idea, the team at Edison Nation Medical recognized that it was significant and licensed the technology from the medical rep and invested in it further. Thus, the Guardian OR was born.
Essentially the device is a a trash can that has an advanced metal detection capability. If rolled up inside a linen there happens to be a metallic medical device, the Guardian OR will alert the person both visually and audibly prompting him or her to open up the linen and check what is inside. Given that there are several types of metallic equipment in the OR, it is trained not to provide false positives, Grajewski explains.
"It is trained to know the kind of metal that is involved in a medical device - whether ferrous or nonferrous - and the alarm would go off if it passes through," he says. "It also re-calibrates so that when it's in a room next to other metal products and metal tables, it doesn't go off."
Now, Guardian OR is being rolled out into the Carolinas HealthCare System and other health systems, Grajewski says. The company has access to several 3D printers as well as engineering and other infrastructure from its parent company - Edison Nation - that it cam tap into to help in product development.
He believes that the moment is ripe for open innovation platforms such as Edison Nation Medical, whose parent company, Edison Nation, has similarly pursued open innovation in the consumer world for decades.
"It's an important time because now more than ever there is a tremendous focus — because of ACA, because of advances in technology, because of an aging demographic that we are experiencing in the U.S — and awareness of trying to find ways and solutions to fix the healthcare crisis that we are facing in our industry today," Grajewski says. "And thus people from all walks of life are trying to come up with new ideas and new solutions to improve care and extend the quality of care."
And that lies in stark contrast to the past where innovation was centered around university research labs and corporation R&D teams, leaving caregivers, nurses and even patients without much of a voice. Now with healthcare moving out of the hospital to the home, people can use tools such as Edison Nation Medical to try their hand at innovative solutions to the problems they face. 
Both Grajewski and von Dyck will be speakers on a panel about open innovation in medtech at the MD&M Florida conference in Orlando, at the Orange County Convention Center on Nov. 19. 
Arundhati Parmar is senior editor at MD+DI. Reach her at [email protected] and on Twitter @aparmarbb  
To learn more about medical devices and trends in the marketplace, attend the two-day MEDevice San Diego conference, September 1-2 
Sign up for the QMED & MD+DI Daily newsletter.
You May Also Like
---