Medtronic's "Go Big or Go Home" Strategy Spells Trouble For Bos Sci, St. Jude, Others
Medtronic's "Go Big or Go Home" Strategy Spells Trouble For Bos Sci, St. Jude, Others
Medtronic's $42.9 billion acquisition of Covidien raises some interesting questions for its competitors and medtech firms at large regarding what path to follow in the future.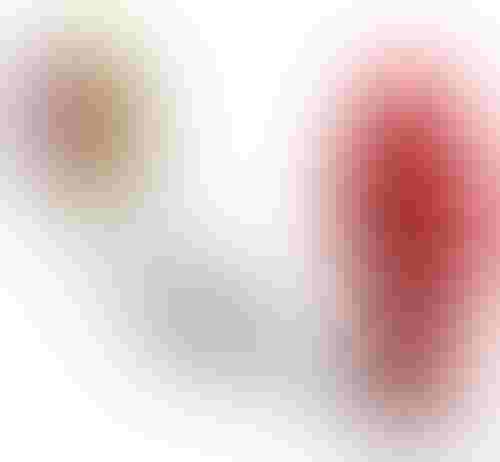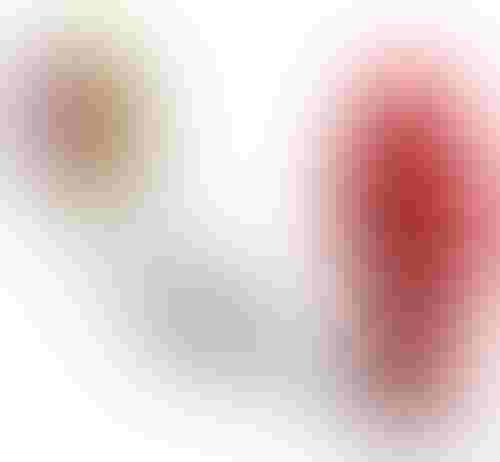 In 2007 then Medtronic CEO Bill Hawkins spent $4 billion to buy spine company Kyphon, and when the deal didn't pan out, he was reportedly forced out.
Current CEO Omar Ishrak will be spending 10 times that amount to buy Ireland-based Covidien. There's no doubt that in the future Ishrak's legacy will be determined by how well these two prominent medical technology companies integrate. But today the focus is squarely on the bold, $42.9 billion "go big or go home" move by Medtronic, which fundamentally alters the medtech ecosystem.
"This doesn't help any body else's competitive position," declared Bob Hickey, partner, Newport Board Group, a strategic consulting and business advisory firm in a phone interview. "Every time a transaction of this significance happens, you have to look and say, 'Who's been disadvantaged by this? Who's next?' An obvious company that comes to mind is St. Jude Medical and how they respond to this. They become either the acquisition target or the acquirer. They certainly have been put into a less advantageous strategic position in the marketplace as are Boston Scientific."
Boston Scientific is orchestrating a business turnaround and is a name that has been considered an acquisition target by the likes of Johnson & Johnson in the past, Hickey said.
"It's fair to say that it creates a pause on the part of anybody like Edwards Lifesciences or Boston Scientific or St. Jude," Hickey said. "In their board rooms, in their management meetings this is being discussed."
While agreeing that the deal puts competitive pressure on Medtronic's competitors, Jonas Funk, managing director and partner at L.E.K. Consulting believes that it the benefits of the combination will not be apparent overnight.
"It will take some time for Medtronic and Covidien to fully integrate and we would not expect major customer switching until after a combined organization is able to articulate the value of the integrated offerings and/or provide customers with the benefit from its increased scale and cost efficiencies," Funk said in an email. "Simply having access to more products in a combined bag alone will probably have minimal impact in the short-term."
Long term, however, Hickey believes that Medtronic will have a larger presence inside the hospital as health systems want to reduce the number of device vendors they work with.
"[The deal] gives Medtronic a much bigger footprint from the standpoint of representation in the key surgical specialties within the hospital," said "If you look at JNJ's medical device offering and how broad it is and how many surgical specialities they are represented in, there's nobody that competes with them in the hospital that has that kind of breadth. Medtronic has taken a major step in that direction and puts them in a position to be more competitive on a broader scale than any other company versus Johnson & Johnson."
In a research note Monday, analyst Glenn Novarro of RBC Capital Markets wrote that the deal broaden's Medtronic's product offerins into "laparoscopic surgery (energy and stapling), neurovascular (coils and stents), elements of peripheral vascular, respiratory/monitoring, and medical supplies."
Novarro and Mike Weinstein, an analyst with JPMorgan Chase believes that this wave of consolidation, if not necessarily cross-border, tax inversion type deals will continue. Weinstein point to companies such as CareFusion, Boston Scientific, Bayer, Stryker, Nuvasive and C.R. Bard, Becton Dickinson and Integra Lifesciences who would be involved in M&As in the future. Novarro gets more specific saying that a Stryker and Smith & Nephew deal that has been rumored "makes sense" adding that he would not be surprised if Johnson & Johnson and Abbott also wanted to get bigger in medtech.
The sentiment of more deals in the future is widely echoed.
"As providers are consolidating, integrating and standardizing their own processes and products, they are looking for fewer, deeper medtech partners," said Bob Lavoie, another managing director and partner at L.E.K. Consulting, in an email. "Accordingly, the importance to medtechs of scale and access (e.g., to decision makers, to new technologies) will continue to grow and fuel justification of other large deals."
But what about small companies? How does the deal affect smaller firms who do not have the scale that Medtronic Inc. does today or the scale that Medtronic plc expects to have in the future.
"It is certainly becoming more challenging for smaller medtech firms to compete, particularly in commercialization," Lavoie said. Moreover, the threshold and proof-burden for differentiated innovation is growing. That said, truly novel technologies that lead to improved clinical outcomes and/or reduced costs will continue to be valued and ripe for acquisition from larger firms."
While that may be true, Hickey of Newport Board Group has a timely piece of advice for smaller medtech firms.
"If I were the small guy and I saw half a dozen potential acquirers a year ago there's only four now and the number is only going to get smaller, I think I'd want to negotiate sooner than later," he said.
[Photo Credit: iStockphoto.com user mstay]  
-- By Arundhati Parmar, Senior Editor, MD+DI
[email protected]
Sign up for the QMED & MD+DI Daily newsletter.
You May Also Like
---