Medtronic CEO Wants To Capture Broader Diabetes Market
Medtronic CEO Wants To Capture Broader Diabetes Market
In the third of a series of video interviews as part of a wide-ranging interview in August, Medtronic CEO Omar Ishrak says the company wants to venture into the broader, type 2 diabetes market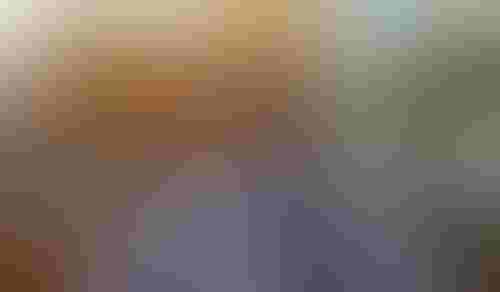 Arundhati Parmar
Medtronic has high hopes for its diabetes business which saw revenue increase to $450 million in the quarter ended Oct. 30 from $430 million in the same period last year.
While historically, the Irish medtech company has largely served the type 1 diabetes patient population who need to monitor their glucose levels continuously to have better control of the disease, Medtronic now wants to play a role in the broader type 2 market. To that end, the Diabetes group has a partnership with IBM Watson Health, for instance, to harness Big Data and see patterns that can help to develop "integrated care delivery solutions, closed loop systems, and dynamic care plan services" according to the company's most recent earnings press release.
Medtronic has also made several investments in the diabetes arena, including licensing a technology for an artificial pancreas and investing in a diabetes digital health company, Glooko.
In announcing a deal with Dutch diabetes clinic in the spring, a Medtronic executive pointed to how the company is trying to move away from being simply a diabetes widget maker.
"This acquisition marks Medtronic's first entry into a diabetes integrated care model approach and signifies that Medtronic Diabetes is more than pumps and sensors - we are a holistic diabetes management company focused on making a real difference in outcomes and cost," says Hooman Hakami, executive vice president and president of the Diabetes Group at Medtronic, in a news release.
In an interview with MD+DI in August, part of a wide-ranging interview, Medtronic CEO Omar Ishrak talked about how he wants the company to play in the broader type 2 diabetes market and explained the Diabeter acquisition, through which Medtronic can acquire expertise in patient management services.
Isrhak's views on innovation and the hospital services business can be found here and here. 
Arundhati Parmar is senior editor at MD+DI. Reach her at [email protected] and on Twitter @aparmarbb
Learn more about the medtech industry trends at MD&M West, Feb. 9-11, at the Anahein Convention Center, Anaheim, California.
 
Sign up for the QMED & MD+DI Daily newsletter.
You May Also Like
---