Is It Time for a Chief Access Officer?
Is It Time for a Chief Access Officer?
Access is everything when it comes to achieving success in emerging market economies. Here are the challenges and ways to overcome hurdles in emerging markets, and why it may be time for medical device companies to employ a Chief Access Officer.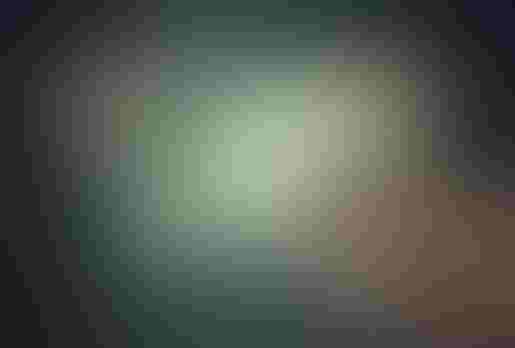 Access is everything when it comes to achieving success in emerging market economies. Here are the challenges and ways to overcome hurdles in emerging markets, and why it may be time for medical device companies to employ a Chief Access Officer.
Robert Hall
It's been three years since the emerging markets overtook the EU5 economies (Germany, France, Italy, the United Kingdom, and Spain) in healthcare spending. In pharma alone, the emerging markets boast a total market size of $281 billion compared with the EU5's $196 billion in 2014. As developed economies continue to squeeze healthcare funding, governments in many emerging markets are making healthcare a priority. They are investing in infrastructure, funding services, encouraging the development of a domestic industry, and expanding health insurance to a broader population. Access, awareness, availability, and affordability are priorities.
As a result, emerging markets will be a significant contributor to sales growth for medical devices and pharma over the next few years. Much of this growth is likely to be driven by China, India, Brazil, Russia, Mexico, and Turkey (the BRIC-MT countries).
It's not only the sheer size but also the nature of the healthcare market that is changing in emerging economies. As more people gain access to healthcare and populations shift to urban areas, noncommunicable diseases such as diabetes, cancer, and cardiovascular diseases are becoming more commonplace. This increases opportunities for global medical device and pharma companies with portfolios covering these disease areas.
Hey Big Spender
While emerging-market governments grow their healthcare platform, they are also examining how to contain the accompanying spending. A lack of experience in performing sophistical cost-benefit equations might lead to simplistic price comparisons. This, in turn, can lead to poorly applied budget limits that restrict patient access to innovative therapies. Political pressures can also impact market access decision making. When access is finally achieved, price controls are often used to manage spending and encourage the development of domestic providers.
In China, as an example, the different provinces have their own governments and each have different tendering measures aimed at reducing the price gap between local providers and the international brands. Hospital reimbursement control policies have limited physicians' ability to prescribe higher-priced international brands at a time when local value products are still perceived to be of lower quality. These policies were once limited to tier one cities in China but have now been replicated widely across the country.
The increasing effort to contain cost is not the only difficulty global healthcare companies face in securing access in emerging markets. Other factors include intellectual property protections that favor generics and biosimilars, policies that support local manufacturers, and frequent policy changes. The hurdles can come along thick and fast, feeling slightly higher each time.
It comes as no surprise that some healthcare executives are starting to look at ways to improve their market access capabilities to capture the best growth opportunities in emerging markets, especially when it comes to new innovations.
New Thinking on Market Access
In the advanced economies, market access is mainly concerned with pricing, satisfying the local regulators, and obtaining the necessary ratings. In emerging markets, it is not as straightforward. Medical device and pharma companies seeking market access for their products are competing not just against similar rival companies or other disease areas. They are also competing against other government departments, such as transportation, education, and defense. On top of this, healthcare spending as a percentage of GDP is lower than in most developed economies.
This means that multinational medical device and pharma companies need, in a more integrated way, to cover three key areas. First, regulatory and working to gain authorization in a timely fashion through engaged initiatives, such as involving local medical thought leaders in local late-stage trials. The voice of key local support can't be underestimated in a new market. Second is pricing and reimbursement; securing the right price levels and being included on reimbursement lists by displaying compelling evidence, successful interventions, and good negotiations. The third area of focus is infrastructure. Offer added value, addressing problems in healthcare infrastructure and resources by implementing initiatives such as education in a therapy area that is insufficiently represented in that particular country.
One Size Fits All?
Access in emerging markets is complicated and is definitely not a one-size-fits-all affair. Many senior medical device and pharma executives have reported that countries with similar disease profiles, levels of wealth, demographics, and healthcare spending can differ wildly in the consumption of the same device or drug. This could be down to a number of factors, but one that jumps out is that some country teams are more successful than others in engaging with local stakeholders and devising access solutions to meet local needs.
Common Barriers to Overcome
There is no single skeleton key to unlock all the emerging market doors. Nor is there a sledgehammer available that will knock it down. Rather, the first thing is to look at common barriers. The most common obstacles are scarcity of funding, dependence on local parties, policy gaps, lack of local data, infrastructure problems, and a lack of trained healthcare professionals.
To get over these barriers, medical device and pharma companies need to switch their commercial models from sales and marketing to access, and from individual brand access to integrated cross brand planning.
Interesting examples of this successful approach include:
Baxter's "Flying Angel" program in China in partnership with the Ministry of Health to address challenges in access to, awareness of, and affordability of peritoneal dialysis (PD) among rural patients. Baxter directly invested in logistics expansion and training doctors and nurses. The government introduced treatment guidelines in rural areas, certified hospitals for PD treatment and improved subsidies for rural patients.
Novo Nordisk devised an innovative multi-party public, private, partnership (PPP) to overcome significant barriers in awareness, affordability, and infrastructure to reach 40,000 diabetes patients in Kenya.
Roche came up with an innovative pricing scheme in the Philippines that considers what the patient can actually afford to pay. Patients prescribed the drug Herceptin undergo a means test carried out by an independent third party and receive a discount if they can't afford to pay the full amount.
Each of these are innovative responses to unique access cases. They are also too few in number. What it does demonstrate is that companies that take a creative approach and invest more in access increase their likelihood of success.
Changing into an Access-Driven Organization
Companies that are more successful at gaining market access in emerging countries have intelligent leaders who commit to the access-driven approach. The company sets out a distinctive access approach and methodology, sharing knowledge and devising a common global access language. General managers and teams at country level are challenged in their methods and thinking. They are shown examples of what real access looks like in other countries and even other industries. Access brainstorming sessions are held and high-visibility projects, designed to grab attention, are launched and can later be rolled out across other countries. A commitment to the access approach is laid out through years-long timelines with resources in place to achieve long-term goals.
The General Manager Should Take the Lead
At country level, the general manager (GM) rightly takes the lead in building relationships with stakeholders like policy makers and other medical and non-medical influencers. The GM will lead engagement and place access at the very heart of the country strategy.
Companies that best achieve this have their key access staff based in the country, speaking the local language, building strong connections, and embedding themselves within the community. They also tend to hire more seasoned local executives who can bring those connections to the firm. The more seasoned, experienced in-country managers are able to engage with local government on discussions around higher-level topics that prevent access, such as infrastructure, education, and awareness.
The GM needs to coordinate the access approach across different business units on an ongoing basis. The GM needs to be on top of access and pipeline talent for succession planning in key areas like government affairs.
Is It Time for a Chief Access Officer?
Well, it's certainly a discussion worth having. So far, we have examined why good access is essential, the challenges to access in emerging markets, what successful companies have done to overcome these challenges, and what in-country teams need to do.
The question now is, how many medical device or pharmaceutical companies have a senior individual responsible for and focused on access? Yes, there are leaders across government affairs, policy, pricing, and reimbursement, all of which have a huge bearing on access. However, I rarely see a senior individual who is responsible for pulling these elements together and leading access across the company.
It makes sense to me to have this type of 'Chief Access Officer' role as part of the leadership team, if a company is serious about emerging markets and becoming access driven. That person would enable the company to pool experiences more effectively, share what works globally, brainstorm, and build access excellence. The Chief Access Officer would support teams and guide the in-country management, helping them understand what real access looks like, how it works, how to achieve it, and align all business functions to pull together with the same shared goals.
A significant delay in access can cost a company millions of dollars in lost revenue when a product is not on the market at the right time. If this is a possible scenario, then why not have a leader in the organization that pulls together the different stakeholders focused on government affairs, commercial marketing, and pricing. Somebody that captures all the company's access experience and knowledge, sets best practice, and supports the GM and in-country teams to achieve their goals.
Becoming an access-driven organization is essential to succeed in emerging markets. Companies that don't have a senior focal point to take the lead on access really need to ask themselves if they are doing all they can.
Robert Hall is the managing director of Ardent Search, an executive search firm specialized in hiring senior talent for medical devices, diagnostics, and biotechnology throughout Asia. Hall is based in Hong Kong and can be reached at [email protected]. 
[Images courtesy of WINNOND/FREEDIGITALPHOTOS.NET and ROBERT HALL]
Sign up for the QMED & MD+DI Daily newsletter.
You May Also Like
---