Intuitive Surgical Makes the Case for Robotic Surgery
Intuitive Surgical Makes the Case for Robotic Surgery
The maker of the da Vinci Surgical System is working to build up clinical and economic data to show robotic surgery's benefit over laproscopy and open procedures.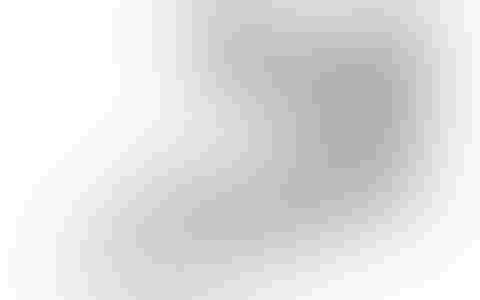 Jamie Hartford
Intuitive Surgical's da Vinci Xi surgical robot received FDA approval in April 2014.
 
One of the downsides of robotic surgery is the high price tag for the equipment. According to a recent article in the Financial Times, Intuitive Surgical's da Vinci systems range from $1.25 million to $2.3 million—and that doesn't even include the instruments, which can only be reused up to 10 times.
For hospitals concerned with cutting costs, the price of surgical robots may sound steep when compared with that of tools used for laparoscopic and open surgical procedures. But Intuitive Surgical is building up a stockpile of data to prove otherwise.
On its Web site, the company boasts that more than 8500 peer-reviewed publications covering da Vinci surgery have appeared in clinical journals since 1998, with 1600 last year alone. And this year Intuitive has added a few more. During the company's Q2 2015 earnings call July 21, Calvin Darling, senior director of finance, shared the results of clinical and economic validation studies that speak to the cost-effectiveness of Intuitive's products.
In a 1400 patient study conducted by a team at Germany's Saarland University that was "partially supported" by the company, researchers determined that prostatectomies performed with da Vinci systems resulted in fewer positive surgical margins, required fewer intraoperative transfusions, and reduced hospital stays by around six days when compared with open procedures. Improved clinical outcomes achieved through the robotic surgeries also saved around €3000 per patient in the two years following the procedure.
Darling also provided details about study that analyzed 2700 minimally invasive colorectal surgeries. The authors found conversion rates to be lower for rectal resections performed robotically compared with laparoscopic procedures. Hospital stays were also shorter for patients that underwent robotic colon procedures than for those who underwent conventional and laparoscopic procedures.
An analysis of 170,000 minimally invasive general surgeries found that robotic-assisted procedures resulted in lower complication rates for colectomies and shorter hospital stays for patients compared with laparoscopic procedures.
"They concluded "robotic approaches may facilitate safer adoption of minimally invasive approaches in areas where penetrance of conventional laparoscopy is low such as in colorectal surgery," Darling said, according to a Seeking Alpha transcript.
In May, the company also reported initial outcomes from its Robotic Versus Laparoscopic Resection for Rectal Cancer (ROLARR) study at the American Society of Colon and Rectal Surgeons conference, although those results weren't quite as favorable. 
Richard Newitter of Leerink Partners summarized the findings as follows:
At a high level, the data failed to meet stat[istical] significance (SS) vs. lap[roscopy] in its primary endpoints, but it did show improved lower conversion rates as well as improved outcomes in certain subgroups (males, high BMI)—albeit not SS—that were supportive of robotics. Overall our initial discussion with docs at the conference suggest the data is 'not bad' and still supportive of robotics in rectal resections. There is still much debate over robotics, and the trial did little to address cost-benefit." 
Jamie Hartford is MD+DI's editor-in-chief. Reach her at [email protected] or on Twitter @MedTechJamie. 
Sign up for the QMED & MD+DI Daily newsletter.
You May Also Like
---