Intellectual Property Implications of the Medical Wearable and Wellness Device Revolution for Startups
Intellectual Property Implications of the Medical Wearable and Wellness Device Revolution for Startups
What should a startup in either the medical or wellness wearable device space be doing about IP?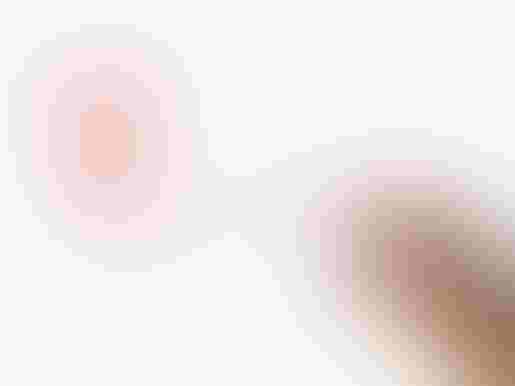 What should a startup in either the medical or wellness wearable device space be doing about IP?
Gerard von Hoffmann and Bryan Wahl
We are exploding into a transformative revolution in the data processing and miniature biometric sensor space. This is fueling advances in both wearable "medical" devices as well as enabling a new industry in sometimes closely related wearable "wellness" devices. While both established medical device companies and startups have opportunities in the wearable medical device space, nimble new companies that don't want regulatory oversight or companies that already have a sales and marketing presence in the athletic industry may be best positioned to take advantage of the wellness device opportunity.
The established medical monitoring companies generally have entrenched sales and marketing channels to the physicians and hospitals, but not sporting goods outlets where the wellness device buyers often reside. It seems unlikely that the established medical device companies will jump into the now largely unregulated fitness market, but startups have their choice. Still ahead is an important exploration of how clearly the regulatory line can be drawn between the two, but from an intellectual property (IP) perspective the two related markets share a lot in common.
Learn about "Using Connected Populations and Data Analytics to Quantify Outcomes for Digital Health Products" at the MD&M Minneapolis Conference, September 21-22.
In the medical device industry, the cost of product development and the cost and delay of regulatory approvals, among other challenges, are too great to attract investment capital unless the investor is confident that you have (or are likely to obtain) adequate patent protection. A new medical device will generally never reach a patient without significant capital investment.
In contrast, general wellness devices may not be subject to scrutiny by FDA (see FDA's most recent guidance relating to general wellness devices available here). These general wellness devices often repackage known hardware (accelerometers, gyroscopes, GPS, biometric sensors, etc.) with new software and potentially new housings or attachment structures. They may not necessarily require the same level of capital investment as medical devices, but still need IP protection both for competitive reasons and to attract capital to support product launch.
Startups in both industries thus need to consider making a judicious investment in building a patent portfolio to protect their technology. Startups should also consider evaluating freedom-to-operate issues to understand the risk of infringing a third-party patent. Although the channels of trade and regulatory environments for the two markets are distinct, patents originated in either could cover products launched into the other. Medical wearable (including implantable and ingestible) patents have been accumulating for a long time, and the population of wearable wellness device patents is exploding.
So what should a NewCo in either the medical or wellness wearable device space be doing, as it relates to IP?
There are generally only three big intellectual property issues to worry about: Do you own it? Can you protect it? Do you have freedom to practice it? While comprehensive considerations are beyond the scope of this article, a few examples of issues particularly relevant to wearable device startups will be discussed below.
Own It
First, it is important for a startup to ensure that they own their technology and all related IP rights. The startup should obtain signed, written agreements from all employees and third party contractors giving the rights in the technology and the IP to the startup. For the software development team, it is also important to have a code review process in place that prevents the incorporation of unauthorized third party code into the startup's software (e.g., code that a team member brings from a prior employer, code covered by a restrictive open source license, code only licensed for educational use, etc.)
Protect It
Next, one should consider filing patent applications, focusing on key inventive aspects of your wellness device. One particular challenge facing the wellness device industry is overcoming so-called 35 USC Section 101 "abstract idea" rejections from the United States Patent and Trademark Office after the Supreme Court decision in the Alice case. The heart of many of the new devices is rooted in computer software technology because much of the hardware technology (such as accelerometers, gyroscopes, GPS, Bluetooth or ANT+ chips for example) has been in existence for quite some time. While innovation continues in hardware, software applications are also key drivers of innovation to this market. Accordingly, startups in the wearables space will likely face 101 challenges if their patent applications are not prepared with an eye towards overcoming this issue. To the extent an invention is centered on the hardware (new sensor configurations, flexible electronics, stretchable conductors, fabrics with integrated electronics, etc.) the Section 101 issue normally goes away but it can be difficult to develop a truly dominating IP position given the crowded prior art space. To attempt to overcome Section 101 abstract idea rejections, patent applications should be drafted from a hardware point of view. If the software application can be tied to the actual hardware components or devices, then an examiner may be less likely to issue a 101 abstract idea rejection. Detailed hardware descriptions in the patent specification may help avoid such rejections.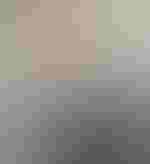 Another challenge in protecting one's inventions in the wellness space is how to effectively fend off the importation of foreign knock-off products. For example, on various e-commerce sites, one will undoubtedly find a number of postings offering to provide copycat products based on wearable devices that have achieved much success in the U.S. market. Patent owners should consider developing a global strategy and be willing to consider offshore litigation in manufacturing countries and proceedings in the International Trade Commission to attempt to block infringing imports.
Assess Freedom-to-Operate
Furthermore, one may also want to consider undertaking a substantial freedom to operate project in order to evaluate the risk involved in launching a product into a field already populated with hundreds or even thousands of patents. A search of the public USPTO assignment database turned up 427 patents or published applications assigned to AliphCom, Inc. (doing business as Jawbone). The wearable patent space is quite crowded, with many of the traditional medical device patent holders owning patents with claims that may not necessarily be limited to a "medical" (vs. "fitness" device) or a device that provides therapy, treatment, or diagnoses. The upside of such a crowded area of art is that some of the early patents may have expired, potentially giving startups freedom in the design of their basic devices. However, the downside of such a crowded area of art is that startups must still be careful in the implementation details of their devices, which details may be covered by a third party's patent.
Moreover, any startup in this space may want to become familiar with ongoing patent litigation relating to wearable and wellness products. Table 1 below provides a snapshot, obtained from publicly available databases, of selected examples of current and previous litigation relating to wearables, including the litigants, products, and patents involved.
Table 1: Examples of Pending and Resolved IP Litigation in the Wearable Space
Products Allegedly Involved

Fitbit Zip, One, Flex, Charge, Charge HR and Surge

Fitbit, Inc.

Flextronics International Ltd.

Fitbit Zip, One, Flex, Charge, Charge HR and Surge

Jawbone UP Move, UP24, UP2, UP3, UP4

Jawbone UP Move, UP2, UP3, UP4

Jawbone UP Move, UP24, UP2, UP3, UP4

Body Media, Inc. (AliphCom)

Jawbone UP, Fit Link, Fit Core, Fit Advantage, BodyBugg armbands

Various Fitbit activity tracker devices

Respironics EncoreAnywhere Positive Airway Pressure Systems

Insulet portable insulin delivery systems

Textronics, Inc.

Adidas North America

Adidas numetrex wearable sports electronic products including the

Adidas miCoach Men's Training Shirt

Victoria's Secret Stores, LLC

Victoria's Secret Heart rate Monitor Compatible Sport Bra

Hexoskin Wearable Body Metrics Shirts

Athos Gear with biosignal monitoring
As noted in the table above, wearable-related patents are being asserted by both relatively large (e.g., Fitbit, AliphCom), and smaller companies (e.g., Valencell, Sarvint). A significant portion of litigation to date has involved "wellness devices" such as activity trackers, or garments that have embedded sensors, such as heart rate monitors. It will be quite interesting to see how the litigations play out and if the parties come to a business resolution prior to final judgment by the courts. Patents which survive these litigations would seem likely to receive a lot of respect in the industry.
Although not IP litigation, class actions against wellness device companies will be important to watch as well. If this type of controversy leads to an expansion of FDA jurisdiction over wellness devices, the accuracy requirements for certain biometrics could be increased considerably. That could shift a tremendous amount of IP value, since patents on what today is "good enough" technology may become less valuable, while patents on highly accurate technology may become more valuable.
New wearable devices may never reach a wide base of consumers unless you can fund them and get all of the other foundational steps right, including the intellectual property. Executing on an effective intellectual property strategy can go a long away on the path to achieving success in the rapidly growing wearable device space.
The content of this article is provided for informational purposes only, is not legal advice, and is not intended to be a substitute for professional legal counsel.
Gerard von Hoffmann is a partner at Knobbe, Martens, Olson, & Bear LLP. Reach him at [email protected].
Bryan Wahl, MD is a partner at Knobbe Martens. Reach him at [email protected].
[Images courtesy of STUART MILES/FREEDIGITALPHOTOS.NET and KNOBBE MARTENS]
Sign up for the QMED & MD+DI Daily newsletter.
You May Also Like
---