How to Get Cleveland Clinic Behind Your Medical Device
How to Get Cleveland Clinic Behind Your Medical Device
Representatives from the venerable Ohio medical center explain what medical device developers need to do to get their products backed by Cleveland Clinic.
Jamie Hartford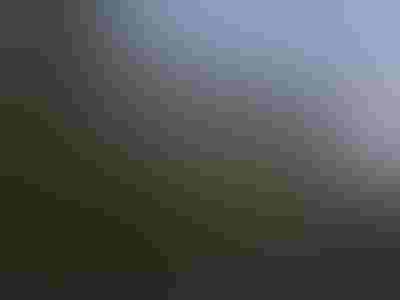 As business development director for Cleveland Clinic, Tom Sudow speaks at a lot of events, and he says can often read the minds of audiences he addresses. They're thinking, "If I could just get my idea in front of the Cleveland Clinic, I'd be set for life," he explained March 29 at the Advanced Design & Manufacturing Cleveland Conference.
It's easy to understand the sentiment. Cleveland Clinic is the No. 2 hospital in the United States and No. 1 for heart surgery and cardiology, according to U.S. News and World Report. The medical center sees 6.6 million patient visits annually at its nine regional hospitals, 18 family health centers in northeast Ohio, and facilities in Florida, Nevada, Toronto, and Abu Dhabi.
Through its commercialization arm, Cleveland Clinic also serves as a springboard for medtech innovation. Established in 2000, Cleveland Clinic Innovations has so far been granted more than 1200 patents, negotiated more than 500 technology licensing agreements, and spun off 77 companies.
So what does it take to get that kind of heft behind your idea? Sudow said it boils down to three simple criteria: The technology must be scientifically proven, commercially viable, and, most importantly, clinically relevant.
"I was abroad last week, and in four days I saw 45 companies who came and pitched us, and the bottom line was that we're going ahead with two of them," Sudow said. "Thirty of them had no clinical relevance. They could not fit into the process. So that's what you've got to think about."
He shared a cautionary tale about two entrepreneurs, one who invented an elegantly designed technology and another who was the CEO of a startup. The latter sold his company's technology to Medtronic three years ago, whereas the former has struggled to gain traction.
"That's the elegant one," Sudow said. "It's still sitting on the shelf because it hasn't been able to find the market."
Another challenge for medtech entrepreneurs today, he said, is the rapidly shifting healthcare climate.
"We don't know where healthcare payments are going," Sudow said. "You just turn on the news at night, is there a healthcare act, is there not a healthcare act? We don't know, so everyone in the healthcare world, in places like the Cleveland Clinic, are in a state of uncertainty."
In this environment, he said, any medtech innovation has to be not only substantially better than what came before it, but substantially cheaper, too.
"If you come to us and say, 'I've got this great new device, it's only going to cost you $5 more per surgery, but, boy, are you going to get some results out of it,' it's not going to go anywhere because it's $5 more per surgery times 200,000 surgeries per year," Sudow said. "That's real money."
Before backing a product, Cleveland Clinic Innovations considers the regulatory, patent, and reimbursement landscape, as well as how long it will take to bring the technology to market, said Marwane Berrada, senior director of product development. The group also looks for opportunities that can scale.
"We definitely play in large markets," Berrada said. "What I mean by that is the market size needs to be at least $250 million--at least."
For example, he said the structural heart market, which is estimated to be worth billions of dollars, is an attractive target. On the other hand, he said Cleveland Clinic Innovations tends to shy away from capital equipment products.
But that's not to say it won't pursue technologies that target smaller markets, such as pediatrics or orphan diseases.
"We're not just looking at how much money we can make," Sudow explained. "We're looking at impact, too."   
Jamie Hartford is director of content for medtech brands in UBM's Advanced Manufacturing Group. Reach her at [email protected].
[Image courtesy of CLEVELAND CLINIC]
Sign up for the QMED & MD+DI Daily newsletter.
You May Also Like
---