German State Thrives on Tradition of Precision : Made in Germany
German State Thrives on Tradition of Precision : Made in Germany
The region's commitment to world-class engineering and R&D helps it maintain a competitive edge in the field of medical technology
Originally Published MPMN November 2007
REGIONAL FOCUS: BADEN-WÜRTTEMBERG
German State Thrives on Tradition of Precision
The region's commitment to world-class engineering and R&D helps it maintain a competitive edge in the field of medical technology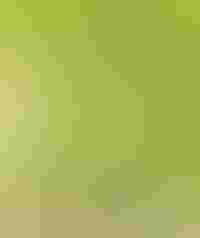 ILLUSTRATION BY KAREN SEMANEK
"We can do everything, except speak standard German" claims Baden-Württemberg's ad campaign. It's not an idle boast. The region's workers, who speak dialects such as Schwäbisch and Alemanisch, undoubtedly have a talent for technical innovation and quality craftsmanship. Poor in natural resources, the southwestern German region has long relied on the ingenuity and diligence of its people to fuel its economy. Home to companies such as Bosch, Carl Zeiss, Porsche, and Mercedes-Benz, the state now enjoys global renown for its engineering-related industries.
Although Baden-Württemberg is perhaps best known for the luxury cars produced there, the highly industrialized region is also a hotbed of medical technology. "Our state is traditionally a land of hard workers and inventors--regardless of the field," says Verena Bohnhorst, marketing assistant for injection-mold manufacturer Braunform GmbH (Bahlingen, Germany; www.braunform.com). "Many companies in Baden-Württemberg are directly or indirectly involved in medical technology," Bohnhorst notes. "They range in size from the very small to the so-called global players." In fact, no other area in Europe has such a high concentration of firms involved in the medical market. While 54% of Europe's medical products were produced in Germany in 2003, more than half of those were made in Baden-Württemberg, according to data from the region's economic development agency, Baden-Württemberg International GmbH. The organization counts more than 600 medical engineering companies in the state that employ more than 200,000 people.
"There is a tradition in Baden-Württemberg in medical technology and related fields such as mechanical engineering," explains Michael Lauk, managing director of Seleon GmbH (Freiburg, Germany; www.seleon.com), a firm that began as a spin-off at Freiburg University in 1998. While the company initially specialized in developing software and hardware for diagnostic systems, it responded to the varied needs of medical device OEMs by branching out to offer services such as contract manufacturing and clinical trials.
The region is also home to many companies active in the medical market that have their roots in traditional industries such as clock making. That is the case with Schmidt Technology (St. Georgen, Germany; www.schmidtpresses.com), which initially produced clock components when it was founded in 1938 but now specializes in precision engineering and electronics. Applications of the firm's sensors include cleanroom monitoring and medical devices.
Another reason for the state's success in the medical arena is its dense network of high-tech suppliers. "The region has a lot of companies with unique selling propositions for the med-tech industry," says Ulrich Mürrle, head of marketing and sales for nitinol tubing manufacturer Vascotube GmbH (Birkenfeld, Germany; www.vascotube.de). Because of this network, companies in the region often are able to source their products locally. For instance, Vascotube takes advantage of nearby firms with specialties that complement its own talents. "Services such as maintenance and toolmaking for tubing and machinery are just around the corner," says Mürrle. "The network of high-tech companies surrounding us contributes to our flexibility."
Tapping Educational Resources
Baden-Württemberg's strength in medical technology also can be linked to its workforce. "In our region, there are many highly qualified, skilled workers in the high-technology fields," says Walter Hölsch, sales manager from Schmidt Technology. "It is not difficult to find skilled employees and engineers in the region." Renowned for their diligence and commitment to quality, Baden-Württemberg's workers are among the best educated in Europe. A full one-fifth of the state's industrial employees are engineers. "The professional base here is very strong on all levels," observes Mürrle. "Skills useful to the medical device industry such as tool- and die-making are taught on a formal basis," he adds.
Many companies themselves contribute to the state's technical expertise by offering apprenticeship and training programs. Braunform GmbH offers a variety of sales and technical training programs. About 16% of its workforce is currently at the apprenticeship stage, says Bohnhorst. Once trainees complete the program, most of them remain with the company to become full-time employees, she notes.
Baden-Württemberg's educational establishments have also recognized the importance of the medical device manufacturing industry and work to ensure its future strength by supplying a continuous stream of qualified employees. Baden-Württemberg has more universities offering technical programs than any other German state, and many of these institutions have research facilities dedicated to the medical device industry. With about 20% of Germany's R&D activity concentrated in the region, the state's research institutions often partner with industry, helping companies supplement their R&D efforts. "Universities and materials research institutes provide a great deal of help with our product development and materials investigations," says Mürrle.
Investing in Technology
Baden-Württemberg's state government also helps to sustain the region's technical prowess, investing more than any other German state in research and development. In all, 7% of the region's revenue is invested in R&D, according to BioPro Baden-Württemberg GmbH, a state-funded organization that supports the life science industries. When allocating EUR60 million to the creation of new life science clusters in Baden-Württemberg, the government founded the organization as a central coordinator for biotech regions. "Med-tech companies in Baden-Württemberg receive support from a variety of government programs," says Lauk from Seleon. Much of the state-sponsored research is focused on topics of interest to the pharmaceutical and medical device industries.
In 2003, the state launched measures to boost the area's involvement in the life sciences. The first clusters to be established are located in Ulm, Freiburg, the Rhein-Neckar-Dreieck, and the region stretching from Stuttgart southward to the Neckar Alb. Most recently, the state has worked to create a cluster centered in Constance near the Swiss border.
Located not far from Constance is Tuttlingen--a small city perched high on the Swabian Alb that has attracted medical product companies for more than 130 years. With a population of only 35,000, the city is home to 560 medical technology companies, according to a study by the University of Stuttgart. Deeming itself the "world capital of medical technology," the city and surrounding area produce approximately 50% of the world's surgical equipment. In addition, a number of firms in the region offer products and services to medical device firms.
Data for Germany as a whole suggest that Baden-Württemberg's med-tech industry will remain strong in the future. The German med-tech industry had a record year in 2006 with turnover up 11% over the previous year. A surge in regional exports, which were already the highest in Germany, made the record economic growth possible.
A recent study, supported by the Landesbank Baden-Württemberg, forecasts long-term growth in the German med-tech sector. With Baden-Württemberg's highly competitive position in medical technology and related fields--both in Germany and internationally--it is likely that the state will remain a popular spot for medical device manufacturers to source products and services. The accompanying section contains more information about firms from Baden-Württemberg that offer everything from couplings to drug-delivery devices.

Made in Germany
Bar Code and RFID Readers
A company offers optoelectronic components and systems for a range of applications including object detection, distance measuring, and data transmission. Measuring 48 × 38 × 15 mm, the BCL 8 is the smallest bar code reader available from the company. Capable of reading bar codes at a distance of more than 150 mm, the unit can be connected to a serial interface to make decoded data available to a PC. The system produces 600 scans per second and can withstand exposure to dust and aggressive fluids. The company also offers RFID systems that can withstand temperatures ranging from -25° to 200°C. Unlike optical systems' need for a clear line of sight between the label and the reading station, the systems only require the transponder to pass in front of the reading station within the electrical field.
Leuze Electronic GmbH, Owen/Teck, Germany
www.leuze.de

Couplings
Tubing and quick-connect coupling products that can withstand up to 35 bar of pressure are suitable for transporting compressed air and liquid media. The RectuMed series of couplings are designed to be easy to operate with gloves and are resistant to acidic and basic liquids over a wide temperature range. Offering operating safety and strength, the couplings have no dead space in the flow path. With a diameter of 2.7 mm, the RectuMed XS is the smallest design in the series and can be EtO sterilized. The single-use coupling is suited for applications such as noninvasive blood pressure measurement, ophthalmology, arthroscopy, endoscopy, and for use with inhalers. The RectuMed M line is fitted with platinum-cured silicone O-rings and a sleeve with integrated spring-locking claws. Transparent polysulphone allows visual control of liquids, making the line suitable for such applications as hospital beds, cuff connections in compression therapy, and probe connections for wound drainage.
Rectus AG, Eberdingen, Germany
www.rectus.de

Injection Molding Machines
Six hydraulic injection molding machines offer 400, 500, 1000, 1500, 2000, and 3000 kN of clamping force, respectively. The Golden Edition Allrounder machines are equipped with a performance-graded injection unit with a choice of three screw sizes that offer a polystyrene shot-weight range of 2-434 g across the series. Standard equipment on the machines includes the Selogica direct machine-control system with touch screen operation, servo-regulated two-pump technology for simultaneous movements, energy-optimized drive technology, wear-resistant cylinder fittings, and switching valve technology designed to optimize the quality of molded parts. Options are available to meet custom user requirements.
Arburg GmbH, Lossburg, Germany
www.arburg.com

Drug-Delivery Devices
A company offers injection molding, injection blow-molding, primary pharmaceutical packaging, and multicomponent automated assembly of drug-delivery devices. The company's Baden-Württemberg facility develops and produces drug-delivery devices using injection molding and assembly systems. Approximately 80% of the plant's production area is located in a cleanroom. The plant will begin high-volume production of insulin pens later this year as the current facility expansion--to a total area of 17,800 m2--is completed.
Rexam Pharma GmbH, Neuenburg Am Rhein, Germany
www.rexam.com
Copyright ©2007 Medical Product Manufacturing News
Sign up for the QMED & MD+DI Daily newsletter.
You May Also Like
---