Editor's Page 16011
Editor's Page
Editor's Page
Medical Design Awards Program Debuts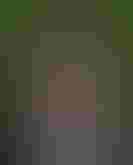 In July 1985, the first product tabloid created specifically for medical device designers and manufacturers was launched. In that 12-year span, Medical Product Manufacturing News has grown alongside the industry, publishing information on nearly 100,000 products and services from thousands of manufacturers. Our mission is the same now as it was then: to present the best available components in a concise, easy-to-read format.
Continuing with that mission, we are proud to introduce the first Medical Design Excellence Awards. Sponsored by Canon Communications, publisher of MPMN, the program will recognize not only those products we've brought to you in the past, but also your creations--the cutting-edge medical devices in which those products became integral components.
Collaborating on the awards program is the Industrial Designers Society of America (IDSA). IDSA also cosponsors, along with Business Week magazine, the annual Industrial Design Excellence Awards, which recognize design excellence in computers, medical equipment, consumer products, packaging, multimedia, exhibits, and automobiles.
Awards will be presented for both finished medical devices as well as materials and components used in medical applications. Entries will be evaluated for their functional improvement, business benefit, and innovation by a panel of industry experts convened by IDSA at its Great Falls, VA, national office.
Entries chosen as finalists will be published in the May issues of MPMN and Medical Device & Diagnostic Industry (MD&DI) and will be recognized during the Medical Design & Manufacturing (MD&M) East 98 Conference and Exposition in New York City (June 1­4, 1998), where the products will be on display. The winners will be announced at a ceremony held in conjunction with the show and will also be featured in the July/August issue of MPMN and the July issue of MD&DI.
The deadline for entry submission is January 26, 1998. Complete rules and an entry form can be found opposite page 32 in this issue, or you can download them from our Web site (www.devicelink.com/awards). Booth 256 at the MD&M Minneapolis Conference and Exposition (November 4­6, 1997) will also have information on how to participate. I hope that many of you will enter your products into this competition. It's time to get the recognition you deserve.
Ursula Jones
Sign up for the QMED & MD+DI Daily newsletter.
You May Also Like
---