Distribution Models Are Difficult but Can Be Lucrative
Distribution Models Are Difficult but Can Be Lucrative
Originally Published MDDI May 2006 News Trends
News Trends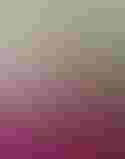 Daulton says small companies must prove to partners that they are worth investing in.
Companies that have a blockbuster idea for a device often enter into licensing or acquisition agreements with larger companies. More and more, small device firms with ideas or preliminary products look to sign such distribution agreements. But companies face many challenges in trying to convince a large firm to buy into an unproven and untested company and device.
First, and most important, firms must prove to their potential partner that they are worth an investment. This is very difficult to do, according to Jim Daulton, vice president and general manager at Cardinal Healthcare Special Procedures. Daulton spoke at a Frost & Sullivan conference session in March.
The first step, Daulton said, is to understand your company's value. That value should be clearly outlined in the value proposition a company delivers to a potential partner. Also, it's important to articulate to potential partners the vision of the strategic fit, and the rationale behind it, that the two companies can achieve. For example, evaluate whether the potential partner being courted could do more with the project than a different partner. "Know each side's capabilities. Then determine whether the two can integrate," said Daulton. "Do the companies match?"
Daulton suggested several ways to approach that analysis. A small company must examine how it anticipates participating in the market. "What products are already competing in that market? Who, exactly, will your customers be? Where do you want to sell your product? These are the questions I ask every company that comes through the door," explained Daulton. He noted that companies must be realistic when they estimate their market. "Not every market has billion dollar potential—and that's OK," he said, "but you need to know, and your potential partner needs to know."
Daulton pointed out that selling a product in the United States and selling one internationally are two very different ventures, in term of regulatory requirements, barriers to entry, channels, etc. Companies should focus on countries that support intellectual property (IP) laws. "If a company comes to us with a product that requires IP manufacturing, we won't go to China with it," he said. "So if you're banking on saving money by going to China with IP, you'll have to find a partner that will do that."
The rationale behind a firm's value proposition must also be solid. A potential partner must be able to see how a company has come up with its data. "Medical advisory boards are great," Daulton said, "but be up-front about any conflicts of interest." Companies should disclose any consulting fees that were paid to the board members for time or opinions.
In addition, a small company should examine its competitive setup. This includes the product offering, the pricing, and the operating model. It also encompasses the product's feasibility, regulatory path, and IP.
"Your feasibility rationale will be of particular interest to a potential partner," said Daulton. "If you establish realistic milestones and benchmarks, it makes it easier for people to invest."
Partners will also want to look at the firm's regulatory path and know how much it will cost to get a device to market. This analysis goes beyond user fees and FDA approval, Daulton explained. "You've also got to consider what the supplemental data will cost." For example, he said, attaining reimbursement takes both time and money. In addition, if a device will need a CE mark or foreign registrations, companies may need to spend a substantial amount for a certification from a qualified notified body.
In addition, expect a potential partner to scrutinize a company's existing IP. Because there is so much maneuvering in IP litigation, and because such cases are so expensive, partners will be very interested in IP. The first and most basic step is to file in all countries and pay the maintenance fees as required, said Daulton. Often, IP isn't considered strong unless it's tested in court; however, few companies really put their IP to test in court, often choosing to settle out of court. The next-best option, Daulton said, is to get a clearance opinion from an experienced law firm. The opinion will give the company, and the potential partner, an idea about how a product will hold up if someone were to sue the company.
All of these factors, Daulton explained, go to deal structure and valuation. The more data a company has to support its value proposition, the stronger the valuation model will be in the eyes of potential partners. "And the more they think you're worth, the more they'll pay," he said.
Copyright ©2006 Medical Device & Diagnostic Industry
Sign up for the QMED & MD+DI Daily newsletter.
You May Also Like
---