Device Interoperability Is A Key Missing Link in Home-Based Care
Device Interoperability Is A Key Missing Link in Home-Based Care
New models of care delivery are being tested for a population that is rapidly aging, but for healthcare data to flow seamlessly, interoperability is a must.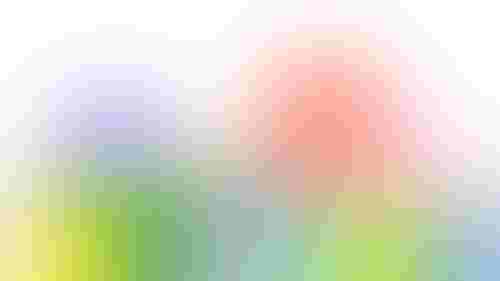 New models of care delivery are being tested for a population that is rapidly aging, but for healthcare data to flow seamlessly, interoperability is a must. 
Arundhati Parmar
As the healthcare system in the United States undergoes a seismic change from being fee-based and volume-based to one that rewards value, a big shift is occurring in demographics concurrently.
Soon, seniors will account for a big chunk of the U.S. population. The population aged 65 and over is projected to increase between 2012 and 2050, and this group will account for more than 20% of the total U.S. population by 2050, according to a 2014 Census report. 
Older patients with chronic diseases are a particular burden on the healthcare system and new experiments are being made to keep costs down and deliver better care to them. One model being explored is home-based care where doctors and other clinicians make house calls to chronically ill patients.
But for such programs to work, devices need to talk to each other, systems need to talk to each other, explained Dr. Zia Agha, executive vice president of clinical research and medical informatics at the West Health Institute, a non profit medical research organization.
Agha will deliver a keynote speech entitled "Becoming a Leader in the Transformation of Healthcare: What It Takes to Redefine the Patient Experience for the Aging Population" at the MEDevice San Diego conference and tradeshow organized by the publisher of MD+DI on Sept. 2.
That patient group is also likely to suffer from chronic diseases. Agha referred to a pilot program that Centers for Medicare and Medicaid Services is undertaking to understand how home-based care might impact patient outcomes and cost effectiveness for chronically ill patients. 
The Independence at Home Demonstration spearheaded by CMS involved 17 participating practices serving more than 8,400 Medicare beneficiaries with primary care in the home. In June, after the first year of the program's launch, the agency found that per beneficiary, the program had average savings of $3,070 per participating beneficiary with cumulative savings of $25 million.
"It was a demonstration project so these are not huge numbers...but it demonstrated that there are significant cost savings for people who are managed in their home environments," Agha says.
Chronically ill patients who were part of the program fared better too.
They had fewer readmissions into the hospital within 30 days of being discharged. Also, they used inpatient hospital and emergency department services less for conditions such as diabetes, high blood pressure, asthma, pneumonia, or urinary tract infection.
That's not a surprise to Agha because he believes patient-centered care in a more friendly environment is the key to keeping seniors happy and healthy.
"Often when seniors go to hospitals they will fall, they will break a hip, they will get an infection, they will get bed sores," he says So you get rid of a lot of the ill effects of hospital care by keeping people in the home."
Now these initiatives are gaining traction as digital technologies and smart devices make it easier for doctors, nurses and care givers alike. Agha explained that doctors can use mobile point of care testing devices, mobile ultrasounds or using mobile platforms with an electronic health record on it to help them take care of patients in their homes. 
While CMS' program is new, others have been practicing house calls as far back as 1999 - MedStar Washington Hospital Center has a medical house call program where clinicians make house calls to elderly and ill patients on weekdays with an on-call physician 24 hours a day, seven days a week.
Other startups have cropped up that are emulating the house call model for people willing to pay out of pocket to avoid having to go to urgent care or get care by taking time off from work. The Wall Street Journal referred to the phenomenon as building an "Uber for health care" and profiled startups like Heal, Pager, and ReTrace Health that send doctors to a consumer's home or their place of choice. 
As empowering as this new model of care is, the problem is what to do in with the data and information generated through such a home visit. 
Unlike MedStar clinicians looking at their own patients and plugging information through mobile EHR platforms, Agha says these startups using different providers and seeing different patients have a tough road to hoe.
"These free-standing house calls programs have the challenge of then not just connecting to one doctor's practice but hundreds of doctor's practices that may be using different EHRs," he says. "As you sort of move the site of care to the home, technology will have to talk to each other and devices have to talk to each other to allow the seamless flow of data."
While the task seems daunting, Agha doesn't doubt the fact that this is a surmountable challenge.  
He gives the example of how retail clinics, that were once considered new and disruptive, are teaming up with healthcare systems. Last November, Target announced a partnership integrated health system Kaiser Permanente by which consumers visiting target could get care from a Kaiser Permanente licensed nurse practitioner and access Kaiser doctors using telemedicine.
"As you move into more of an interoperable system where EHRs, mobile platforms etc start to talk to each other some of these concerns [related to data exchange] will go away," Agha assures. "And then once these startups become bigger and become assimilated with traditional healthcare, there will be less of an issue with exchanging information." 
Arundhati Parmar is senior editor at MD+DI. Reach her at [email protected] and on Twitter @aparmarbb 
To learn more about medical devices and trends in the marketplace, attend the two-day MEDevice San Diego conference, September 1-2 
Sign up for the QMED & MD+DI Daily newsletter.
You May Also Like
---